PRIYANKA CHOPRA JONAS LAUNCHES FIRST EVER FIGURE AT MADAME TUSSAUDS NEW YORK.
Thursday February 7th 2019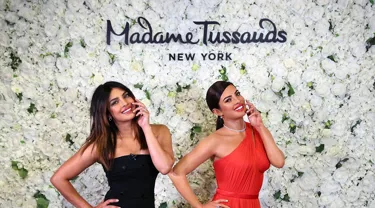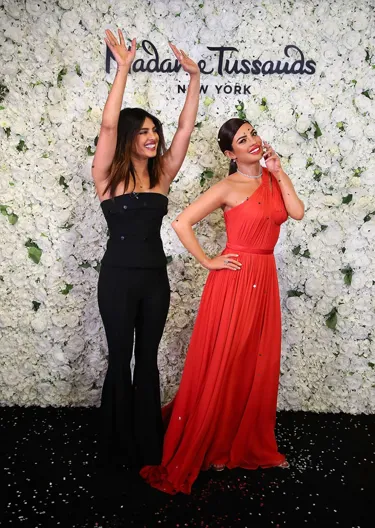 Today Priyanka Chopra Jonas launched her first-ever Madame Tussauds figure in her adopted-home of New York City. Truly a global superstar, the collaboration will see the actress and humanitarian immortalized across four continents, with figures also launching in London, Sydney and Asia, in 2019. The Vogue cover star and fashion icon worked closely with Madame Tussauds artists, including a private session inside her New York City apartment, choosing to recreate her iconic Emmy Awards look with a gown by Jason Wu. Just in time for Valentine's Day, Priyanka's figure also features a replica diamond wedding ring.

"Priyanka Chopra Jonas is a global super star who is loved and admired by fans all over the world for her talent, intellect, beauty and compassion," said Christine Haughney, Regional Head of Marketing at Merlin Entertainments, plc. "We are excited to celebrate such an empowering role-model globally and to welcome her to Madame Tussauds New York, in her adopted-home city, to launch her first ever figure is truly special."

A star of over 50 films whose acting prowess has taken Hollywood by storm, Priyanka is a passionate advocate for women's issues and equality and a UNICEF Goodwill Ambassador.

Known for shutting down any red carpet with her style and beauty, fans from all over the world can party with Priyanka in Madame Tussauds New York's A-List Party Room. Fans can also keep an eye out for figures joining Madame Tussauds London and Sydney, in 2019, as well as, a touring figure visiting Singapore, Bangkok and Hong Kong.
Watch her reaction below!