ROYAL WEDDING VIEWING PARTY!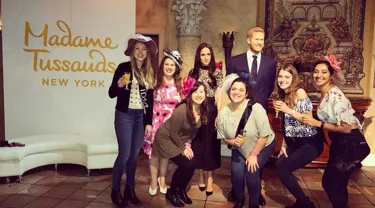 Madame Tussauds New York celebrated the biggest wedding of the year with a Royal event to remember! At 6:30 in the morning guests lined up in front of Madame Tussauds New York to get their first sip of One Hope champagne, a crumpet and front row seat. Guests dressed to impress as they ate, drank and enjoyed a screening of the Royal nuptials of Meghan Markle and Prince Harry!
The Royal Cocktail menu included: Meghan Mimosa's, Buckingham Bellini's & Markle Morning Mules!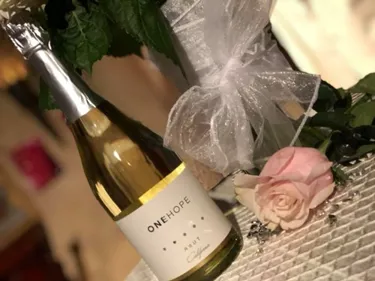 But this Royal event wouldn't be complete without an appearance from the wax figures of Meghan Markle and Prince Harry themselves. Men, women and children posed with the Duke and Duchess of Sussex in their very own wedding portrait!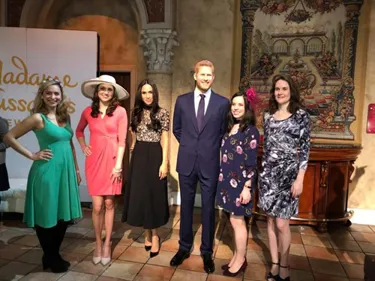 If that's not enough, wedding guests enjoyed elder flower cupcakes (Meghan Markle's favorite) from Magnolia Bakery and a gourmet breakfast sprinkled with exquisite truffles from Urbani Truffle & the Piccolo Cafe!  The take homes were also a favorite! All guests went home with Walkers Shortbread cookies, Kleinfelds veils, Twinnings tea & an engraved champagne glass as a souvenir!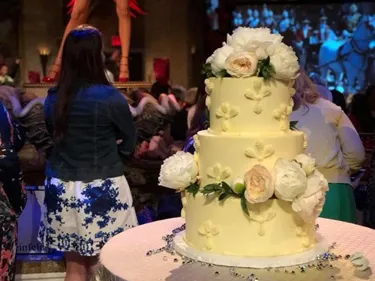 Thank you to all of our sponsors for making this event extra special! 
Cheers to the Duke and Duchess of Sussex! 
Check us out on Vanity Fair, Daily Mail, The Today Show, Entertainment Tonight & Cosmopolitan! 
Be sure to stay up to date on our website and social channels for upcoming events and screenings!