THE ULTIMATE WEIGH-IN TRAINING EVENT!
Thursday November 8th 2018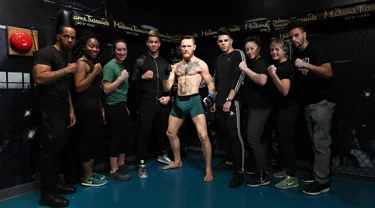 What does it take to become a UFC Champion? We invited Guests to The Ultimate Weigh In Training Event on November 8th to take a boxing class with Church Street Boxing and the newest wax figure: Conor McGregor! Conor McGregor has taken the UFC by storm and his figure is more ready than ever to face you in the octagon at Madame Tussauds New York!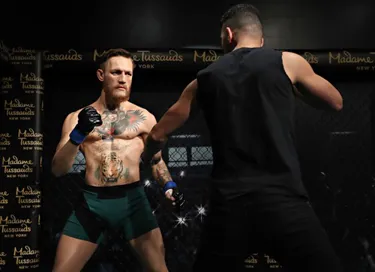 With the help of Church Street boxing, the athletes were in their best sparring shape and weren't afraid to show the Notorious MMA what they're made of. Luckily no blood or tears were shed, but there was definitely lots of sweat (and fun too!). Post work-out, participants were treated to the most DELISH Organic Protein Smoothies from Agavi Organic Juice Bar. These Guests are definitely some of the fiercest we've seen in our attraction and may have given Conor a run for his belt.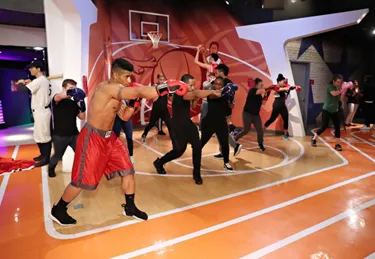 Thanks to Church Street boxing and Agavi Organic Juice Bar in helping us execute this event!