'TIS THE SEASON FOR FUN THINGS TO DO IN NEW YORK CITY DURING THE HOLIDAYS! HERE'S MADAME TUSSAUD'S TOP PICKS THIS WINTER 2019!
Wednesday November 27th 2019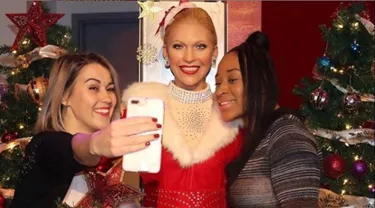 Come visit us check out what local Manhattanees are buzzing about! Online Tickets start at just $29.99!
'Tis the Season to be Jolly! New York City during the holidays is SO GORGEOUS, we can't even handle it! With hundreds of thousands of visitors traveling from all over the world to experience the magic, Madame Tussauds New York is bursting with glee! We love making memorable moments with families in the heart of Times Square and this holiday season is no different!
The best part is, especially with the unpredictable weather in New York City, whether it's raining or snowing, Madame Tussauds New York is the perfect indoor option for things to do in Times Square. You'll be staying warm while mingling with the stars! (I'm sure that nice refreshing drink at our Broadway Bar is sure to keep you warm inside too!)
There are so many things to do during your visit to New York City this winter, it can be SO overwhelming! But don't worry, Madame Tussauds New York has your back! After visiting our attraction, there's plenty more to see and do near Times Square and near Midtown, Manhattan! Here's our top picks of shows, hotels, and places to visit!
OUR FAVE HOTELS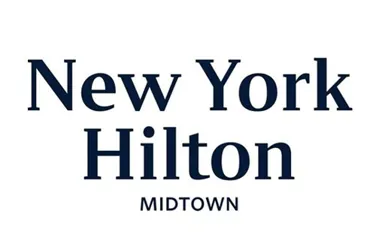 The New York Hilton Midtown: A sophisticated international hotel designed for both the business and leisure traveler, New York Hilton Midtown is located in the midst of New York City's business headquarters and media centers, conveniently near Rockefeller Center, Radio City Music Hall, and the Museum of Modern Art, just one block from Fifth Avenue shopping, and a short stroll to Times Square, Broadway theatres, Central Park, and many more cultural attractions for which New York is famous. PLUS!! Guests who stay here receive an exclusive Buy One Get One 50% Offer for Madame Tussauds New York tickets by showing their hotel key card!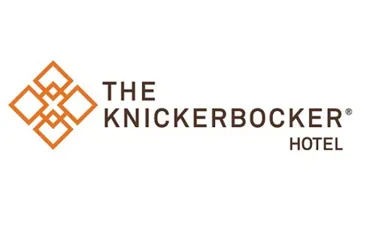 The Knickerbocker Hotel: The Knickerbocker Hotel is the premier luxury landmark hotel overlooking Times Square between Broadway and Bryant Park. With 330 guestrooms, including 31 suites, The Knick offers the perfect respite from the high-octane energy of a vibrant city. Prepare to be dazzled by the entire culinary experience at The Knick as Master Chef Charlie Palmer redefines dining typically found in Midtown restaurants. From the artisanal café fare at the lobby-level Jake's and the hotel's signature American Cuisine served a Charlie Palmer at the Knick, to the perfectly balanced lounge menu overlooking the New Year's Eve ball on St. Cloud Rooftop, hotel guests and New Yorker's alike will discover something legendary. Check out their review of Madame Tussauds New York!
OUR FAVE SHOWS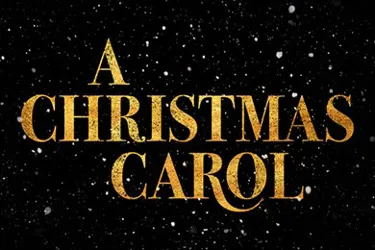 A Christmas Carol: Listen Up A-Listers, this show is OUT OF THIS WORLD! Miss Marie Tussauds herself would approve! The holiday masterpiece, A Christmas Carol, comes to Broadway for 8 weeks only following critically acclaimed runs at London's Old Vic. Two visionary talents, playwright Jack Thorne (Harry Potter and the Cursed Child) and director Matthew Warchus (Matilda), offer a magical new interpretation of Charles Dickens' beloved story. Time Out raves, "Five stars. It's a stunning piece of visual theater." This timeless — and timely — tale of redemption welcomes theatergoers of all ages into an immersive experience that's brimming with Christmas spirit. Don't miss out, check it out!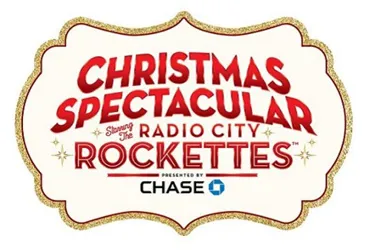 Christmas Spectacular Starring the Radio City Rockettes: After you're done posing with the Madame Tussauds New York's wax figure of a Radio City Rockette in Times Square, share the joy of the holidays with your loved ones this year at the Christmas Spectacular Starring the Radio City Rockettes presented by Chase. Experience Radio City Music Hall® as it transforms into an immersive, magical wonderland and discover what's new in this iconic New York City tradition. Make time for joy this holiday and create lasting memories with the legendary Rockettes. 
OUR FAVE PLACES TO SEE IN NYC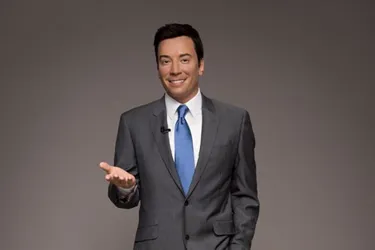 Rockefeller Center: This iconic plaza has it all – beautiful sculptures, an enormous skating rink, a fishbowl view of NBC Studios, plus hordes of stores and restaurants. During the wintertime holidays, the plaza sparkles with an illuminated Christmas tree and skaters gliding across the ice rink. But don't fret if your New York adventure doesn't take place during the cold months. Check out your favorite Tonight Show host, Jimmy Fallon, at Madame Tussauds New York.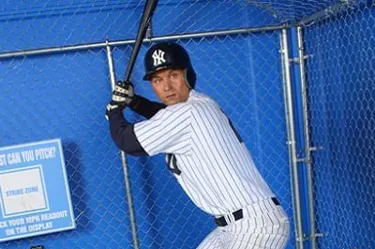 Yankee Stadium: Located in Concourse, Bronx, New York City, it's the home field for the New York Yankees and New York City FC Soccer teams. The stadium baseball, college football games, soccer matches, two outdoor NHL games, and concerts. Check out some famous Yankee players at Madame Tussauds New York. "Babe" Ruth, also known as the "Great Bambino," was a homerun-hitting New York Yankee's baseball player and one of the greatest players of all time. Also, Derek Jeter is considered to be one of the best professional baseball players of his generation. He played his entire career for the New York Yankees.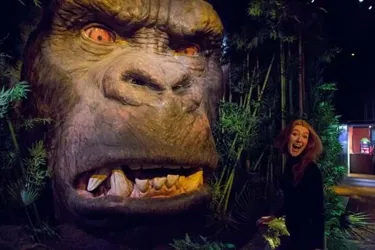 Empire State Building: On a clear day you'll be able to the see the city's major highlights some 1,050 feet beneath you. Empire State Building is still the 44th tallest skyscraper in the world. The Main Deck on the 86th floor is open until 2 a.m. for a view of the city that never sleeps, while in clear weather by day the panoramas scroll out for 80 miles, as far as Pennsylvania and Massachusetts. The Empire Ste Building was home to legendary King Kong Pictures. Awaken Kong! Feel the roar of the LARGEST ANIMATRONIC in New York City. Madame Tussauds New York brings the experience to life with an eighteen-foot, multi-sensory animatronic head of the gigantic ape that is sure to wow and terrify you.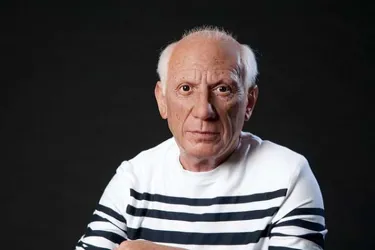 The Metropolitan Museum of Art: The largest gallery in the United States you can chase your sense of curiosity and marvel at Sumerian cuneiform tablets, Chinese calligraphy, Classical sculpture, Egyptian mummies, Old Masters, Moorish textiles, Rococo fashion, armour worn by European monarchs, and invaluable musical instruments. While at Madame Tussauds New York, check out Picasso who was an innovative master whose favorite subjects were still-life objects, musical instruments, friends and lovers. A prolific artist, he created more than 20,000 works in his lifetime. He is known for co-founding the Cubist movement, where objects are broken up, analyzed, and re-assembled in an abstracted form.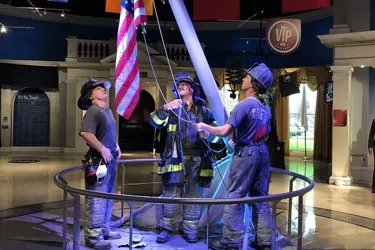 National 9/11 Memorial and Museum: There are twin reflecting pools here, an acre in size, marking out the exact footprints of the Twin Towers and walled with the largest man-made waterfalls in North America. The Memorial Museum recalls the events of 9/11, the weeks leading up to the attack, and its aftermath, but also goes into depth on the lives of those who perished. At Madame Tussauds New York check out Flag at Ground Zero figures in honor of 9/11. The figures are based on the iconic photograph of the three firefighters raising the American flag out of the rubble of the World Trade Center on September 11th, 2001.
Come visit us check out what local Manhattanees are buzzing about! Online Tickets start at just $29.99!