We're Seeing Quadruple! Dwayne Johnson Launches Four New Madame Tussauds Wax Figures
Thursday March 31st 2022
Dwayne Johnson, The Rock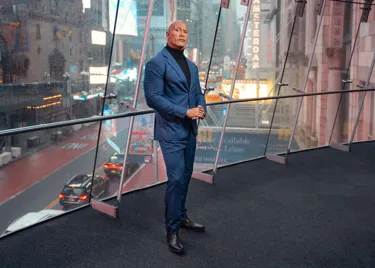 Actor, businessman, and former professional wrestler, Dwayne Johnson revealed his four new wax figures at Madame Tussauds New York, Hollywood, Las Vegas, and Orlando - dominating the screen, the ring, and now the wax figure game! One of Hollywood's most successful male actors and producers, Johnson starred in a number of box office smash hits, including Jumanji: Welcome to the Jungle, Disney's Moana, Furious 7, Jungle Cruise, and many more. Also widely regarded as one of the greatest professional wrestlers of all time, Johnson first rose to fame as WWE's 'The Rock.' Dwayne Johnson revealed his figures with a video on Instagram giving an exclusive glimpse of each unique figure, styled and themed to align with the spirit of the city in which it's located. 

Madame Tussauds extensive creative team of sculptors, colorists, hairdressers, and stylists contributed to all four of Johnson's figures, representing the celebrity in diverse and prominent poses that capture his recent success. Each figure also offers a unique interactive guest experience.
The Rock's New York figure highlights the actor in a blue suit with a black turtleneck - resembling his red carpet moment at the premiere of Jumanji: Welcome to the Jungle in 2017. Surrounded by photo flashes and positioned at the front entrance as the first figure guests will see, New York City's Dwayne Johnson will be the ultimate star-studded welcome at the iconic Times Square attraction.