10 Fun Things to Do in Orlando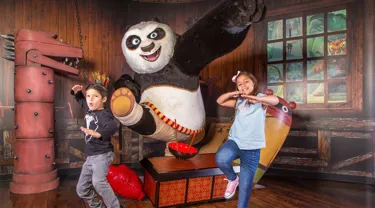 Orlando is a city that is synonymous with entertainment and fun. It is the ultimate vacation destination for families and friends. This vibrant city has an impressive array of tourist attractions that cater to all ages and interests. From theme parks to water parks, museums, and outdoor activities, Orlando has no shortage of fun things to do. 
We'll explore ten family-friendly activities you can enjoy with your kids, from three years old to teenagers and young adults. The attractions include a good mix of indoor and outdoor activities, catering to people of all interests, from thrill-seekers and nature lovers to those looking to relax or enjoy breathtaking views. Prepare to be mesmerized by the top ten fun things to do in Orlando. 
1. Madame Tussauds Orlando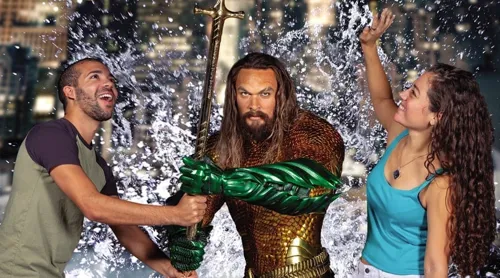 Start your adventure in Orlando by meeting your favorite celebrities at Madame Tussauds. This wax museum features close to a hundred realistic-looking wax figures of the most famous people from around the world. Whether you're a movie or music fan, you'll come face-to-face with some of the world's top superstars. The figures strike an ideal balance between history and modern times, catering to people of all interests. 
But the most striking thing about the museum is how realistic the wax figures look. The artists take a lot of time to create the models, considering even the smallest detail about the person to make a life-like model. So when you pose for a photo with Ariana Grande, no one will tell she was a wax figure. 
The museum has seven zones, each featuring a separate category of celebrities. At the history and leaders zone, you'll meet former American presidents and history makers. And if you love superhero movies, spend some time at the justice league zone and meet the likes of Superman, Aquaman, Wonder Woman, Batman, and other DC Comics heroes. Visitors can pose alongside their favorite superheroes and even dress in superhero costumes to take photos. 
Another popular zone is the A-List Party, where you can mingle with Hollywood's household names. This exhibit features wax figures of Emma Watson, Ryan Reynolds, and Angelina Jolie, among others. The sports section features legendary athletes like Tiger Woods, Serena Williams, and Muhammad Ali, while the music zone features big names like Taylor Swift, Justin Bieber, Bad Bunny, and Beyoncé. 
The museum has so many wax figures to provide the complete list. It's best for you to visit and see for yourself. Prepare to be amazed by the realistic-looking wax figures you'll find there. Carry your best camera and take advantage of the photo pass the museum offers once you buy a ticket. 
2. SEA LIFE Aquarium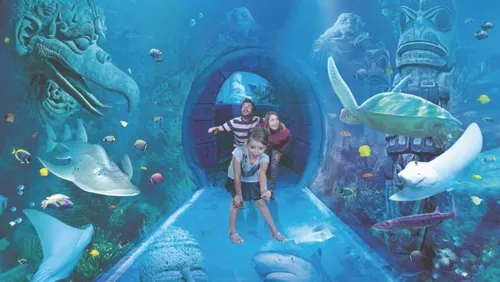 If you're looking for something fun to do with your kids and take great photos, SEA LIFE Aquarium is a great place to take them. It's located next to Madame Tussauds at Icon Park, allowing you to visit both attractions on the same day. Let your kids experience a different world - besides taking rides and seeing animals. At SEA LIFE Aquarium, they'll have a chance to see various marine creatures, which are hard to come by elsewhere. 
The aquarium has five species of sharks, including bonnethead, zebra, bamboo, epaulette, and coral catsharks. Can you tell the difference between them? If not, visiting SEA LIFE will be an educational experience for you. You'll also enjoy watching majestic stingrays swimming gracefully in the water and get to learn about them. 
The main highlight of a visit to the SEA LIFE Aquarium is the 360-Degree Ocean Tunnel. It allows you to walk in the middle of the ocean, where sea creatures surround you from all sides. It's a unique sight you can't replicate elsewhere in Florida. You'll witness firsthand the beauty of the ocean and the creatures that inhabit it, and take stunning photos inside the tunnel. 
In addition, SEA LIFE Aquarium has a Coastal Rockpool where you can touch everything in the exhibit, including starfish and anemones. If you take the behind-the-scenes tour, you'll have 30 minutes to learn how the aquarists maintain the aquarium, view the ocean tank from the top, and even get to feed the fish. 
So, if you're interested in the wonders of the ocean and the creatures that inhabit it, ensure you visit SEA LIFE Aquarium and bring your younger kids with you. 
3. The Wheel
One of the fun things you can do in Orlando is take a ride on the Wheel at Icon Park. This Wheel is the largest you can find on the East coast of the United States, towering at 400 feet above the ground. It will hook your attention even before you set foot in the park. 
It has 30 air-conditioned capsules, each with capacity for up to 15 people. These capsules provide a comfortable and spacious environment to enjoy the ride and the breathtaking views. They also have interactive tablets that allow you to learn more about the landmarks and attractions you see during the ride. 
One of the most unique aspects of The Wheel at ICON Park is its LED lighting system. It features over 64,000 LED lights that illuminate the night sky, creating a mesmerizing light show that you can see from miles away. The lighting system can also be customized for special events and occasions, making The Wheel a versatile venue for celebrations and gatherings. 
The Wheel at ICON Park also offers a variety of packages and experiences for visitors to make the most of their rides. They have a VIP Experience, which includes a private capsule, priority boarding, and a glass of champagne or soda. The Date Night package includes a private capsule, a bottle of wine or champagne, and a charcuterie board. In addition, the Wheel offers options for weddings, corporate events, and other special occasions. 
If you want to enjoy panoramic views of Orlando, this 400-foot-tall observation wheel is a must-visit attraction. It will help you create an unforgettable experience that you'll cherish for years to come. 
4. Museum of Illusions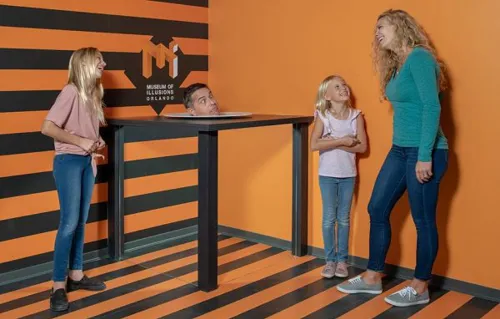 If you're looking for a mind-bending experience that will make you question reality, get ready to be mesmerized by the Museum of Illusions. Located at Icon Park Orlando, this museum provides a unique and exciting experience by playing scientific tricks on your mind. It has over 50 exhibits and installations that challenge how we see and perceive the world around us. These exhibits deceive your senses and challenge your perception of reality, creating an unforgettable experience. 
One of the most popular exhibits is the Vortex Tunnel, a rotating tunnel that creates the illusion of a never-ending drop. As you walk through the tunnel, the floor appears to move and shift beneath your feet, creating a dizzying and disorienting effect. It's a great way to start your journey through the museum and get a taste of what's to come. 
Another popular exhibit is the Ames Room, a distorted room that makes people appear to grow or shrink depending on where they stand. The room tricks your brain, challenging your understanding of perspective and depth perception. 
Other exhibits include the Infinity Room, a room with mirrors on every wall that creates the illusion of infinite space; the Head on the Platter exhibit, which makes it look like your head has been chopped off and placed on a platter; and the Tilted Room, which challenges your sense of balance and orientation. 
The Museum of Illusions is not just a place to see and experience illusions but also to learn about the science behind them. Each exhibit is accompanied by explanations of the science behind the illusion, helping you understand how our brains interpret the world around us. 
5. Pirate's Cove Adventure Golf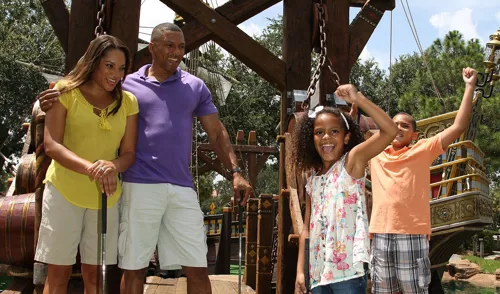 When you hear of mini-golf, what comes to mind may differ from what you'll see at the Pirate's Cove Adventure Golf. Located on International Drive, the Pirate Cove is a popular attraction offering visitors a fun and challenging mini-golf experience in a pirate-themed setting. This family-friendly attraction features two 18-hole courses that wind through caves, waterfalls, and other pirate-themed obstacles. 
The courses are designed to challenge novice and experienced mini-golfers with tricky shots and obstacles that require skill and strategy to overcome. Each hole features pirate-themed props and decorations, including pirate ships, treasure chests, and cannons. 
One of the highlights of the course is the replica pirate ship, which serves as the centerpiece of the course. The ship is designed to look like a real pirate vessel, complete with cannons and rigging. It's a popular spot for taking photos and is sure to delight children and adults alike. 
Pirate's Cove Adventure Golf is also popular for birthday parties and other special events. The location offers party packages that include a round of mini-golf, food, and drinks. It's a great place to escape the real world for a few hours and indulge in some swashbuckling fun. 
6. LEGOLAND Florida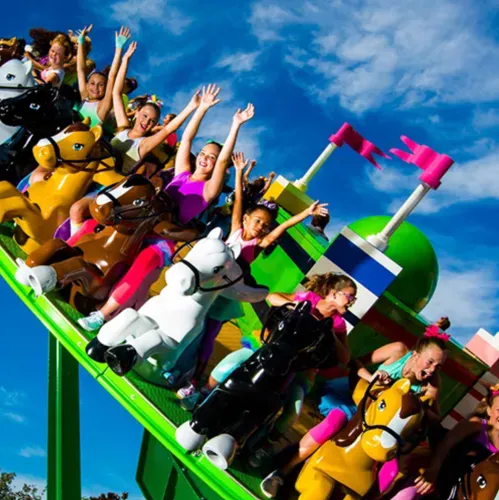 If you have a day or two to dedicate to pure family fun, LEGOLAND Florida is the best place to go. Located in Winter Haven, this theme park is one of the largest LEGOLAND Parks in the world. Inspired by LEGO characters, LEGOLAND Florida has everything you need to make your day fun, from roller coasters and water slides to forest walks and live shows. 
This massive park has various divisions, such as DUPLO Valley, LEGO City, and LEGO Kingdoms. DUPLO Valley is designed for young children and features rides like the DUPLO Train and DUPLO Splash & Play. LEGO Kingdoms is a medieval land where visitors can ride the roller coaster, The Dragon, or participate in the Royal Joust. 
LEGO City is a bustling metropolis where kids can ride on the LEGO City Rescue Academy or the LEGO City Driving School. The Driving School is ideal for children aged 6 to 13 years, where they drive small electric cars around a mini cityscape, complete with traffic signals, signs, and even miniature LEGO buildings. At the end of the training, kids earn a mock driver's license, a fun souvenir to take home. 
One of the most impressive attractions in LEGOLAND Florida is MINILAND USA, which features replicas of famous landmarks from across the country. This area is built entirely out of LEGO bricks and includes models of the White House, the Las Vegas Strip, and the Kennedy Space Center. 
For those who love water activities, LEGOLAND Florida has a water park included with park admission. The water park features a lazy river, a wave pool, and a variety of water slides. If you want to visit LEGOLAND Florida, you can buy a 1-day, 2-day, or 3-day ticket. In addition to LEGOLAND theme Park, those tickets can allow you to visit the world's first Peppa Pig Theme Park. 
7. Peppa Pig Theme Park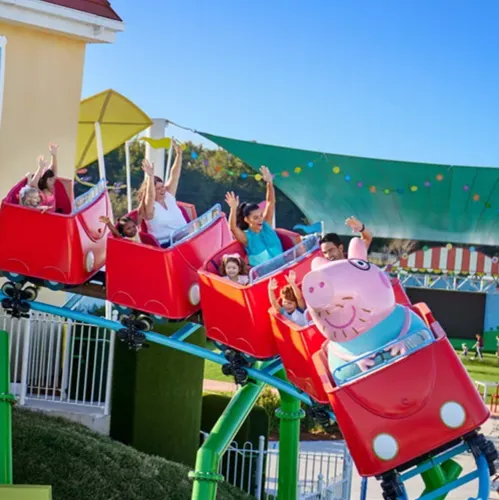 If you have younger kids aged 3 to 7 years, the Peppa Pig Theme Park is the right place to take them. Most theme parks for adults and older kids have height restrictions, which makes it hard for younger kids to enjoy. But Peppa Pig Theme Park has a low height requirement, which favors preschool kids.  
This theme park opened in 2022 at LEGOLAND Florida, in a large outdoor space with many bright-colored rides. Everything in the interior decoration resembles items in the Peppa Pig cartoon. The park has interactive games, the best rides for young kids, and live performances. Even though the rides are for children, parents can ride with their kids. 
The rides include Peppa Pig's Balloon Ride, Daddy Pig's Roller Coaster, and Grandpa Pig's Train Ride. They're designed to be fun, exciting, and safe for young children. Each ride is themed around a different aspect of the show, such as Peppa's love for hot air balloons or Daddy Pig's expertise in building roller coasters. 
In addition to the rides, the park has interactive play areas where children can explore and play with their favorite characters from the show. For example, the Muddy Puddles play area features a large water play area where kids can splash around and have fun, just like Peppa and her friends. There's also a playground where kids can climb, slide, and explore while parents can relax and watch from nearby. 
Families who want to take a break from the rides can enjoy live shows and character meet-and-greets. The shows feature Peppa and her friends singing and dancing to catchy songs that kids will love. Children can also meet their favorite characters, take photos, and even give them a hug. There's also a cinema that plays Peppa Pig shows on repeat. Kids and their parents can sit on large, comfortable beanbags and enjoy the shows. 
8. Universal Studios Florida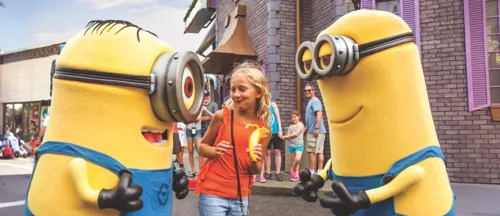 Universal Studios Florida is an amusement park that offers visitors a thrilling and immersive experience. Its unique blend of live entertainment, rides, and attractions makes it a must-visit destination for anyone looking to have a fun-filled day with friends and family. The park is divided into various themed areas, each offering unique attractions and experiences. These areas include; 
The Wizarding World of Harry Potter

: In this area, you'll explore Hogwarts Castle, ride the thrilling roller coaster, Harry Potter and the Forbidden Journey, or enjoy a glass of Butterbeer at one of the many themed restaurants and shops.

 

Hollywood Rip Ride Rockit:

This coaster is one of the park's most thrilling rides. It features a 17-storey vertical lift and a high-speed drop that will have you screaming with excitement. You can even choose your own soundtrack to accompany your ride.

 

Despicable Me Minion Mayhem

: This 3D simulator ride takes you on a hilarious adventure with Gru, his daughters, and the mischievous minions. It's a fun-filled attraction that's perfect for the whole family.

 

Transformers

:

The Ride 3D

: This action-packed ride takes you on a high-speed battle between the Autobots and Decepticons. The 3D effects and special effects will make you feel like you're in the middle of the action.

 
The Simpsons Ride

: Fans of the long-running animated show will love this ride. It's a simulator that takes you on a hilarious adventure through Springfield with the Simpson family.

 

Race Through New York Starring Jimmy Fallon

: This attraction is a virtual reality experience that takes you on a high-speed race through the streets of New York City. It's a fun-filled ride that's perfect for the whole family.

 

Live Entertainment

: Universal Studios Florida offers a variety of live entertainment options, from musical shows to stunt shows. Be sure to check the park's schedule to see what shows are playing during your visit.

 
In addition to these attractions, Universal Studios Florida also offers a variety of dining and shopping options and opportunities to meet your favorite characters from movies and TV shows. 
9. Disney's Animal Kingdom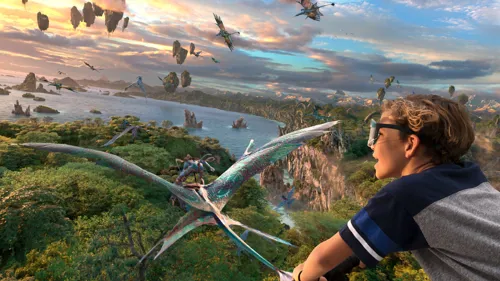 If you love animals, Disney's Animal Kingdom in Orlando is one trip you don't want to miss. This theme park provides a unique experience by combining animal watching and rides. 
They have several thrilling rides, including Expedition Everest, a roller coaster that takes you on a high-speed adventure through the Himalayas. The ride features several twists and turns and even takes you backward through a dark tunnel. Another popular ride is Avatar Flight of Passage, which allows you to fly on the back of a banshee through the breathtaking landscapes of Pandora. 
One of the main attractions at Animal Kingdom that you can't afford to miss is the Kilimanjaro Safaris. This safari ride takes you on an adventure through the African savanna, where you can see exotic animals up close and in their natural habitats. 
The ride begins in a rugged open-air vehicle that seats up to 32 people and is driven by an experienced guide who provides interesting facts and information about the animals. The vehicle resembles a safari truck, with sturdy wheels and a canvas roof to shield passengers from the sun. Visitors embark on a bumpy journey through the savanna, passing by vast plains, rocky hills, and dense forests. 
As the ride progresses, you can observe different animals roaming freely in their habitats. You'll see giraffes stretching their long necks to reach the leaves on a tall tree, zebras grazing on the grassy plains, and elephants cooling off in a watering hole. Other animals you can see on this safari include lions, cheetahs, rhinos, hippos, and crocodiles. 
One of the unique features of Disney's Animal Kingdom is that the animals are free to roam as they want. So the time of day and weather conditions can affect what animals you see, making each ride a new and exciting experience. 
10. Orlando Tree Trek Adventure Park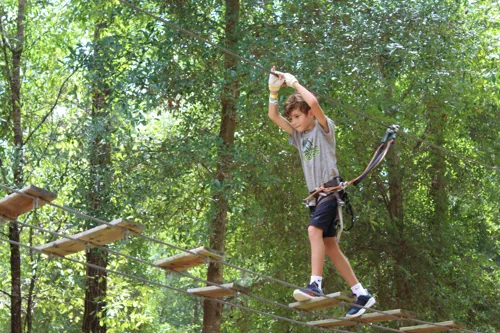 If you're a thrill seeker and not afraid of heights, you may want to try Orlando Tree Trek Adventure Park. This outdoor park is located South East of downtown Orlando in Kissimmee. The adventure park is only ideal for older kids of 7 years and above and adults. That's because most activities happen in the air, and you'll need balance and strength to climb the ladders, walk on tight ropes, and traverse bridges.   
So, skip the workout and visit Tree Trek Adventure Park for some serious physical activities. Bring your energy drinks and water, and wear tight shoes as you test your limits with 97 aerial challenges found at the park. Whether you're a beginner or a skilled climber, the park has something for you. The park divides the challenges into four color-coded categories based on their elevation level from the ground. 
Beginners can enjoy green and blue courses with low and medium elevations, while experts take the extreme silver and red courses with higher elevations. Kids aren't left behind. The park has two courses for kids with 21 challenges. 
These challenges advance from simple to hard, each more exhilarating than the previous. They include swinging on Tarzan ropes, soaring in the air using giant zip lines, and navigating swinging logs. You'll also climb ladders up to 50 feet tall, walk on wobbly suspended bridges, balance yourself on hanging skateboards, and leap into hanging nets. 
It's pure fun that will challenge you both mentally and physically. The park uses state-of-the-art equipment, including harnesses and helmets, to ensure everyone's safety. They also have a team of trained guides who monitor visitors as they navigate the courses. 
But if you would rather relax than take the aerial challenges, the park has walking trails where you can stroll and enjoy the beautiful scenery as you observe others taking the courses. 
Get Ready to Create Unforgettable Memories in Orlando

 
Orlando has tons of things to do with kids of all ages. The above ten destinations are some of the best places you can visit for a fun-filled family adventure. When planning your visit to any of these locations, check the park's website to see the opening hours and how to get the best ticket deals. 
Madame Tussauds has many ways to save on tickets. You can take advantage of Florida resident and military discounts. Plus, regardless of your residence area, you can always enjoy discounts by buying combo tickets. The best combo tickets for Icon Park are Madame Tussauds, The Wheel, and SEA LIFE Aquarium. Also, LEGOLAND has combo tickets for its theme parks and Peppa Pig. 
When you buy tickets for Madame Tussauds, you get a free photo pass. Visit the tickets page and book now to guarantee entry and save time on admission.