5 Interesting Facts about Madame Tussauds in Orlando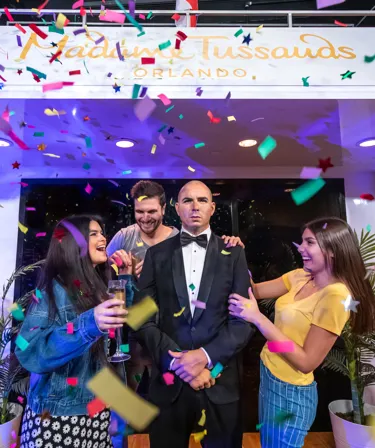 Ever imagined rubbing shoulders, taking photos, or even sharing the stage with your favorite celebrities? Madame Tussauds Orlando brings you hundreds of celebrities, ranging from politicians and athletes to musicians and actors. The museum allows you to get up close and personal with Hollywood icons and meet people you only see on TV. 
It has human size wax figures that look incredibly realistic. You can interact with these figures by sitting beside them and imitating their posture and dressing. That interaction makes photos look even more genuine and perfect. Kids will enjoy interacting with their favorite superhero characters and meeting historical figures they only read about in books. 
You can visit Madame Tussauds at ICON Park along International Drive. As you plan your visit, here are five interesting facts you should know about Madame Tussauds.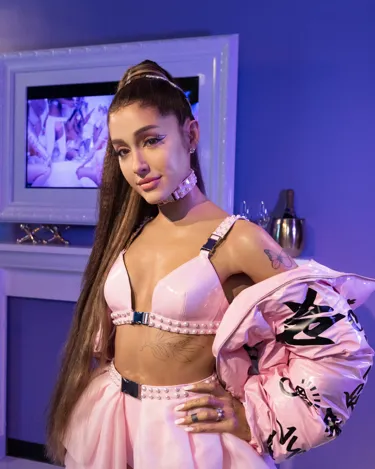 1. Madame Tussauds in Orlando Has Over 90 Life-Like Figures
As soon as you step inside Madame Tussauds, you'll be transported to a world of glamour and fame. The museum has seven zones, each featuring wax figures from different fields. For example, the movie & film zone showcases figures of some of the biggest movie stars, such as Jackie Chan, Dwayne Johnson, Olivia Newton-John, Audrey Hepburn, Shrek, and Fiona. 
If you love The Big Bang Theory TV show, you can sit next to Jim Person at the museum and snap a selfie. Or you can sit next to Oprah and other TV personalities like Sofia Vergara and Jimmy Fallon. Best part, when you imitate their pose and take photos, it looks like you're hanging out with them in real life. You can't replicate this experience anywhere else. 
If you've never attended Justin Bieber's concert, no worries. Meet him up close and personal inside Madame Tussauds. And not only him, but you'll also meet Taylor Swift, Beyoncé, Miley Cyrus, Rihanna, Michael Jackson, Madonna, Ariana Grande, Katy Perry, and Selena Gomez.  
Sports lovers aren't left behind. Meet the greatest boxer in the U.S., Muhammad Ali, and the world-renowned tennis player, Serena Williams. Other famous sports players you'll meet here include Tiger Woods, Shaq O'Neal, David Beckham, and Dan Marino. 
If you come with kids, they'll enjoy the Justice League zone featuring major superheroes in movies. They can take photos as they join Flash, Batman, Wonder Woman, Cyborg, Aquaman, and Superman, in saving the world.  
This museum has over 90 wax figures; the above mentioned celebrities are only a few of them. They also keep updating the wax figures, so you might find someone more interesting next time you visit. Regardless of your taste, you're bound to meet someone you'd like to hang out with.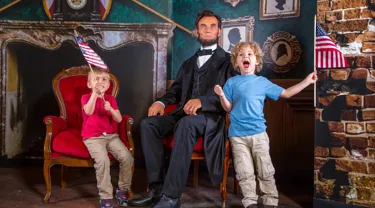 2. Meet Former U.S. Presidents and Learn About History at Madame Tussauds
Madame Tussauds is not just a wax museum; it's a tour back in time, showing you the prominent people in history, such as presidents and other influential leaders. If you visit with your kids, they'll come face-to-face with people they only read about in books. One such icon is Abraham Lincoln, the 16th president of the U.S. You'll also meet former presidents Donald Trump and Barack Obama and walk into the Whitehouse office. 
Another historical figure you'll see here is the museum's founder, Marie Tussaud. She was born in France in 1761 and was incredibly talented in creating life-like sculptures. After moving to London, she started her first museum, which bears her name. It became successful quickly and is now found in over 20 cities globally. Madame Tussauds Orlando showcases this iconic artist in her work of creating wax figures. 
The museum also has Dr. Martin Luther King Jr standing next to his famous speech, "I Have a Dream." Next to him is Albert Einstein, one of the most influential scientists of the 20th century, known for his groundbreaking work in physics. You'll see him standing in an office that replicates what his office looked like, with books on the shelves and lab equipment. Other prominent people in history found in this museum include Thomas Edison, who invented the light bulb, and Neil Armstrong. 
Visiting the Madame Tussauds Museum is a fun way to learn history. After interacting and taking photos with these historical figures, it's unlikely for history students to forget what they see. And that can help them in school. But besides historical people, the museum also showcases modern leaders who have contributed much in today's society. For instance, you can find Steve Jobs, the inventor and founder of Apple.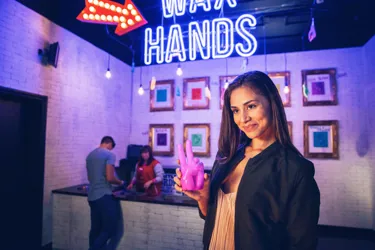 3. Create Your Own Wax Hand at Madame Tussauds Orlando 
Besides seeing the wax figures at the museum, you can have a museum attendant create a wax mold of your hand. The process begins by coating your hand in a lotion that helps the wax to release from your skin once it has hardened. 
You'll dip your hand into a container filled with warm, liquid wax and hold it in a specific position for a few minutes while the wax solidifies. Once the wax has hardened, you'll need to carefully remove your hand from the container. Then the attendant will help you remove the cream coating and reveal your finished wax hand. 
The final step in the process is adding color to your wax hand. You can choose the color you want, such as pink, blue, green, or purple. The wax hand is a unique souvenir you can take home and display as a reminder of your visit to Madame Tussauds.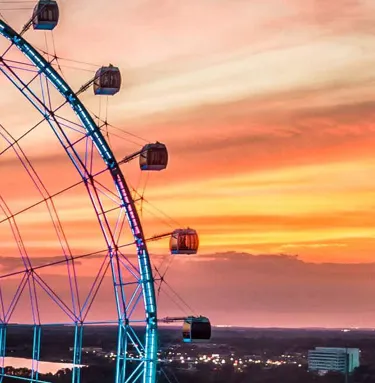 4. Madame Tussauds in Orlando is Located Next to The Wheel at Icon Park 
Madame Tussauds in Orlando is located in the same area as The Wheel at Icon Park. Once you get on the International drive, the 400-foot-tall wheel becomes instantly recognizable. So why not take a ride in the largest wheel on the east side of the U.S. after visiting the museum? 
At the entrance, you'll have a chance to buy beverages and some popcorn that you can eat while you ride. If you've ridden a traditional wheel before, get ready to be amazed by the wheel at Icon Park. Besides the huge size, you get to ride inside a climate-controlled capsule that provides outstanding comfort. 
The ride takes 20 minutes and moves at one mile per hour. The most fantastic thing about this wheel is the views it provides. It allows you to see as far as 57 miles when you reach the top. However, most attraction features, such as iconic buildings and the Orlando skyline, are within a shorter distance. There's a small touch screen inside the capsule that helps you identify key landmarks in the area and learn something about them. You can also connect your phone to the device through Bluetooth and enjoy some music as you take in the views. 
The low speed of one mile per hour ensures you have sufficient time to enjoy the views and even take photos. If you ride in the evening in a clear sky, you'll see a spectacular sunset. And during the night, you'll enjoy the city's night sky. So this is one of the rides you can't afford to miss during your visit to Madame Tussauds.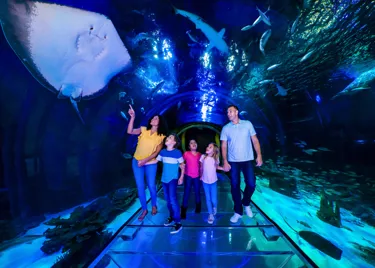 5. Visit SEA LIFE Aquarium During Your Visit to Madame Tussauds 
SEA LIFE Orlando Aquarium is also located next to Madame Tussauds, making it a must-visit for anyone who loves marine life. The aquarium is perfect for families with kids between 3 and 12 years. They'll have the most fun as they discover creatures of the ocean and get in the middle of the aquarium through the transparent dome. 
The aquarium has a 360 degree view tunnel, which is the only tunnel of its kind in Florida. It immerses you into the ocean, surrounding you with sea life, such as sharks, stingrays, turtles, and eels. You'll enjoy taking photos inside the tunnel as sharks and stingrays swim gracefully over your head, by your sides, and under your feet. 
As you stroll through the aquarium, you'll come across an octopus, seahorses, jellies, and a wide variety of schools of fish. And while you do so, you'll learn a few things about the creatures by reading information about them on the display screens found all over the place. You can even pet anemones and starfish in the Coastal Rockpool touch tank. And if you like, there's a behind-the-scenes tour that shows you all the work the aquarists do to maintain the aquarium. 
That's right, SEA LIFE Orlando Aquarium is an excellent place for families with kids to visit and explore the vast aquatic life. 
Buy Combo Tickets and Save On Admission Fees 
Now that you know the five interesting facts about Madame Tussauds in Orlando, booking a visit is the only thing left to do. It'll only take about an hour to finish your museum tour. So to make the best of your visit, check out the neighboring SEA LIFE Aquarium and The Wheel. You can even make it a family day out. 
Buying combo tickets allows you to visit the three places plus save a significant amount. You can also add LEGOLAND in the combo ticket, but you'll have to drive 45 minutes out of Orlando to access it. So if you want an educational and family-fun day, come to Icon Park and start creating your memories. 
Buy your tickets in advance to guarantee entry on busy days.