Best Picture Worthy Attractions in Orlando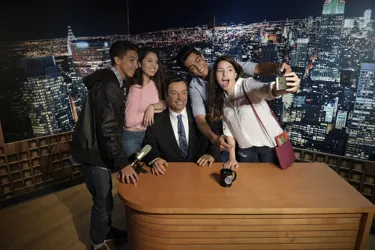 Orlando, Florida, is a city that is famous for its theme parks and tourist attractions. If you're looking for the best places to take photos, the city has some of the most visually stunning sights in the world. Whether you want Instagram pictures or family photos to display in your home, you can choose from enchanting gardens and museums to beautiful landmarks and breathtaking rides. 
And as you shoot the photos, you'll also have fun as you take in the beautiful views and participate in enjoyable activities. Let's discuss some of the best picture-worthy attractions in Orlando, where you can capture incredible memories.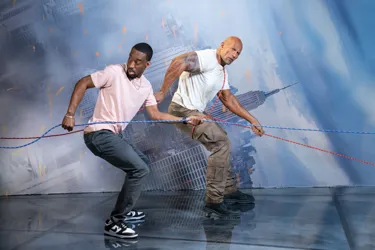 Madame Tussauds Orlando 
Taking photos with beautiful scenery can be fun. But doing so with celebrities is even more fun! Many people want to do so, but it's not that easy. Celebrities are hard to meet face-to-face, but not at Madame Tussauds. Here, you can meet and take photos with celebrities from all categories, from Hollywood icons and music artists to sports legends and movie stars. 
The museum's wax figures are so realistic that others can't tell the figures aren't real people. So when you take photos and post them on social media, you'll no doubt attract attention from your followers and enjoy a moment of fame. To get the best experience at Madame Tussauds, come looking your best and bring a good camera. 
If you're a huge music fan, you'll enjoy hanging out with the likes of Beyoncé, Taylor Swift, Justin Bieber, Madonna, Michael Jackson, Ariana Grande, and many others. Movie fans will have the chance to meet Dwayne "The Rock" Johnson and Jackie Chan in the middle of the action. You'll also meet other movie stars and superheroes like Aquaman, Superman, Wonder Woman, Kung Fu Panda, and E.T. Wouldn't it be cool to have a photo with one of them? The best part is that you can take pictures with them all. 
Madame Tussauds Orlando has hundreds of wax figures, all featuring famous people everyone desires to meet. Some T.V. personalities like Oprah, Jim Parsons, and Neil Patrick Harris are here with Hollywood stars like Angelina Jolie, Zendaya, Emma Watson, and many others. 
You'll also meet key politicians like former presidents, sports players like Serena Williams, and history makers like Neil Armstrong. Whether you're into soccer, golfing, basketball, or boxing, you'll find a famous person known for that sport. In a word, the museum has something for visitors of all ages with various interests. So if you're looking for picture-worthy attractions in Orlando, Madame Tussauds should be on your bucket list.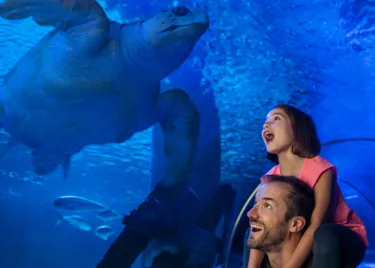 SEA LIFE Aquarium 
Next to Madame Tussauds Orlando is SEA LIFE Aquarium, where you can meet underwater creatures up close. It's not every day you meet a stingray or an ocean predator like a shark. So when you get the chance, you want to capture the moment to create a lasting memory. And there's no better way of doing so than walking in a 360-degree tunnel, surrounded by all sorts of aquatic life. 
This is the only place in Florida where you'll walk in such a tunnel, where sharks swim above your head and massive stingrays below your feet. If you have kids, be sure to bring them with you because the place is family-friendly. Besides having fun exploring the ocean world, they'll learn some things about sealife by the end of the trip. 
In addition to sharks and stingrays, you'll also see an octopus, seahorses, jellyfish, sea turtles, and hundreds of other aquatic species. You'll have a chance to touch sea stars and anemones in the Coastal Rockpool and learn something about these invertebrates. 
SEA LIFE Aquarium encourages visitors to take as many photos as they like. So bring your best camera and get ready to capture unique photos besides what everyone else is posting.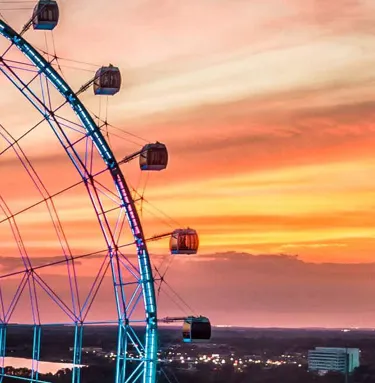 The Wheel at Icon Park 
If you want to capture the entire city of Orlando with just one shot, the Wheel at Icon Park is the place to go. Towering 400 feet above the ground, it's one of the tallest observation wheels in the United States. It allows you to see as far as 57 miles. So bring a camera with a good zoom lens to capture quality pictures. 
You can expect to see Orlando's famous theme parks, such as Universal Studios and Disney World, and other notable landmarks, like downtown Orlando and Lake Eola. The views are particularly stunning at sunset or nighttime when the city's lights illuminate the skyline. 
The Wheel carries riders inside an air-conditioned capsule and takes about 20 minutes to complete one rotation. A single capsule can carry up to 15 people, making it an excellent activity for families and groups. The ride is smooth and relaxing and gives you plenty of time to take in the breathtaking views from all angles. 
The panoramic views provided by The Wheel make it an excellent place for pictures. You can capture photos of yourself, friends, and family with the city's skyline in the background, making it a unique and unforgettable experience.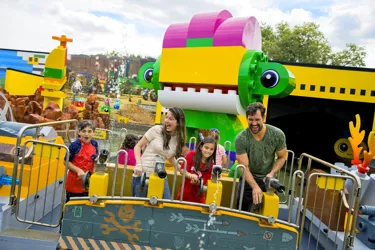 LEGOLAND Florida 
LEGOLAND Florida is the place where Imagination Comes to Life. Located in Winter Haven, halfway between Orlando and Tampa, this interactive theme park is perfect for families. The park has so much for you to do—meaning you'll need a day or two to complete all the activities. 
It's divided into two sections; the theme park and the water park. These two have thrilling rides and attractions catering to children and adults. The theme park is the main attraction, featuring various rides and shows. And the Water Park is a separate area within the theme park that offers water attractions such as a wave pool, water slides, lazy river, and a DUPLO Splash Safari. 
Some of the park's most popular attractions include the LEGO Ninjago Ride and the Coastersaurus, a wooden roller coaster that takes riders through a prehistoric LEGO world. Children can experience what it's like to be a police officer, firefighter, or pilot by driving LEGO-themed vehicles in the LEGO City. 
You can take photos of yourself or your family with LEGO characters, models, and rides. The Pirate River Quest provides a beautiful scene where you can take pictures riding a boat. There's also a botanical garden with a wide variety of trees and flowers that would look perfect in photos. 
If you plan to visit LEGOLAND Florida, you better clear your schedule for the whole day. This place has tons of activities to enjoy. If you want to include the water park, a day may not be enough. Also, Peppa Pig was recently added to the area, so if you have younger kids, consider taking them there. 
The Wizarding World of Harry Potter 
If you're a fan of the Harry Potter series, you won't want to miss the Wizarding World of Harry Potter in Orlando. This magical theme park, located in Universal Orlando Resort, is a must-see for any die-hard fan of the Harry Potter Movies. 
As soon as you step into the park, you'll feel like you've been transported into the wizarding world. The park designers paid much attention to detail to see to it that every corner of the park resembles what you see in the movies. They divided the park into two sections based on different parts of the Harry Potter story. 
The first section, Hogsmeade, is inspired by the iconic village from the series, complete with Hogwarts Castle looming in the background. The second section, Diagon Alley, is based on the bustling wizarding shopping district from the movies. You'll see many familiar sights from the movies, including Butterbeer stands, the Hogwarts Express, Ollivander's Wand Shop, and even a dragon perched atop Gringotts Bank. 
In addition, the park has several rides that bring the Harry Potter universe to life, such as Harry Potter and the Forbidden Journey, a thrilling ride through Hogwarts Castle. There's also an Escape from Gringotts, a 3D roller coaster that takes you on a journey through the wizarding bank. 
This park provides countless opportunities to capture some truly magical photos. You can take shots with the Hogwarts Express train, the castles, and some characters and items from the movies. However, be prepared for crowds on busy days. You may have to contend with other visitors in your shots. 
The Harry P. Leu Gardens 
Looking for a serene and beautiful escape from the hustle and bustle of Orlando? The Harry P. Leu Gardens will prove right for you. You can relax and enjoy nature's beauty in its many forms. 
Located just a few miles north of downtown Orlando, the Harry P. Leu Gardens is a 50-acre botanical garden that is home to a diverse collection of plants and trees from around the world. The gardens were originally created by Mr. Harry P. Leu and his wife, Mary Jane, in the 1930s. And in 1961, they donated them to the City of Orlando to be used as a public park. The park is open daily, and there's a small entrance fee. 
It's divided into several sections, each with a unique theme and collection of plants. You can stroll along winding paths and discover beautiful flower gardens, towering palms, and ancient oaks. The gardens offer a stunning backdrop for portrait photography, and the natural beauty of the flowers and trees makes for some breathtaking shots. 
You can rent the park for special events like weddings, as the environment is so beautiful and calm. In addition to flowers and trees, the park has a lake, various outdoor sculptures, a small museum, and several historic buildings. One of the most popular areas of the park is the Butterfly Garden, which is home to hundreds of butterflies from around the world. All these provide excellent opportunities for taking pictures. 
Lake Eola Park 
Lake Eola Park is a serene urban oasis located in the heart of downtown Orlando, just a few blocks from the city's business district. The park is situated around the 43-acre Lake Eola, which is home to a wide variety of wildlife, including swans, ducks, and other waterfowl. Here, you can escape busy city life and enjoy taking photos in a beautiful, natural environment. 
One of the most popular attractions in Lake Eola Park is the Walt Disney Amphitheater, which hosts a variety of concerts and events throughout the year. The amphitheater is situated on the lake's eastern shore and provides stunning views of the water and the surrounding skyline. 
The park has various walking and jogging paths, playgrounds, picnic areas, fishing docks, and boat rentals for those who want to spend time on the water. You can enjoy stunning views of the lake and the surrounding skyline while capturing some beautiful shots. In addition, the park is home to several sculptures and monuments, which make great backdrops for portraits and other types of photography. 
Lake Eola Park is open daily from 6:00 am to midnight, and admission is free. Parking is available around the park, but come prepared to pay for parking in some areas. The park is also pet-friendly, so you can bring your furry friends along for fun. 
Disney's Magic Kingdom 
Disney's Magic Kingdom is a world-famous destination for families, friends, and adventure lovers. You can immerse yourself in various magical worlds, including Fantasyland, Adventureland, Tomorrowland, Frontierland, Liberty Square, and Main Street, U.S.A. Each of the six lands is designed with a specific theme and offers a unique experience for visitors. 
Fantasyland is the perfect place to meet Disney's beloved princesses and enjoy classic attractions like "It's a Small World" and "Peter Pan's Flight." Adventureland offers thrilling attractions like "Pirates of the Caribbean" and "The Jungle Cruise," while Tomorrowland is an excellent place to explore the future with attractions like "Space Mountain" and "Buzz Lightyear's Space Ranger Spin." 
The park's iconic Cinderella Castle serves as the perfect place for family photos and Instagram-worthy shots. You can also take pictures with your favorite Disney characters, including Mickey Mouse, Minnie Mouse, and Goofy. The park is also known for its parades and firework shows, which provide spectacular photo opportunities. 
When planning a visit to Disney's Magic Kingdom, come early, as lines for popular attractions can get long quickly. But if you purchase a Genie plus, you can enter the lightning lane and skip the long queues. Bring comfortable shoes and clothing, as you will likely spend the entire day exploring the park.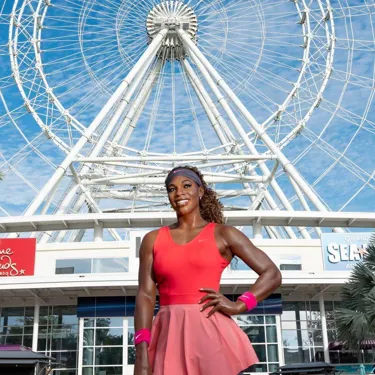 Create Lasting Memories with Orlando's Picture-Worthy Attractions 
Orlando is full of picture-worthy attractions, ranging from beautiful gardens and museums to thrilling rides and spectacular views. With its diverse, iconic attractions and photo-worthy spots, the city is an excellent destination for families, friends, and photography enthusiasts. So pack your bags, grab your camera, and prepare for a fun day. 
When you visit Madame Tussauds Orlando, you'll capture unforgettable memories with your favorite celebrities. Besides the incredibly realistic-looking wax figures, you'll find plenty of Instagram-worthy backdrops and props throughout the museum. To enjoy this experience, visit the tickets page at Madame Tussauds Orlando and book your visit. Enjoy better deals when you pay in advance and buy combo tickets.