No Autographs, Please!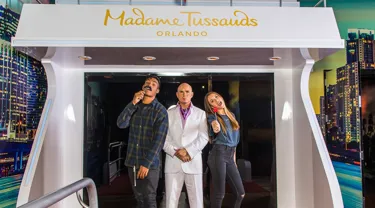 No autographs, please! Madame Tussauds recently took first place for Favorite Hands-On Experience in Groups Today's 2019 Readers' Choice Awards.
This summer, YOU can be the star alongside your favorite celebs at Madame Tussauds Orlando. Want to party it up with Mr. 305 on a Miami yacht? Clink glasses with DiCaprio & Gosling? Bust a move with Bieber? Save the world with Superheroes? We can't wait to see you, and neither can they. 
BUY TICKETS