Orlando Attractions for Families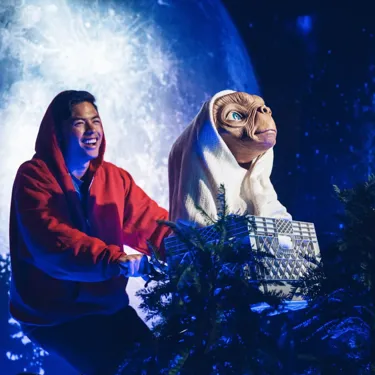 Madame Tussauds is a renowned wax museum showcasing some of the most influential individuals worldwide. From political figures to pro athletes, our museum is one of the best Orlando attractions for families. It would be best to understand a few things, including what to expect, our operating hours, and how to get here before your visit. So here's a preparation guide to help you and your loved ones or students curate the best experience at Madame Tussauds. 
Before You Arrive 
Is this your first time visiting Madame Tussauds? If so, there are a few things to note before your visit. First, we encourage all our visitors to pre-book tickets. Also, it's best to check our website on the day of your visit for the latest information about our wax museum. Secondly, be prepared to use contactless forms of payment as our attraction only allows credit or debit cards. Additionally, our museum monitors the capacity inside our attraction to ensure visitors have an amazing experience. For this reason, people who plan to buy gate tickets are not guaranteed admission.  
Directions & Parking 
Getting to Madame Tussauds is straightforward. We are on International Drive in the ICON Park Complex (formerly known as ICON Orlando 360). Therefore, if you are a tourist staying on International Drive, you only need to walk to our museum. Plus, if you plan to visit other Orlando attractions for families, for instance, the Orange County Convention Center, it will take you five minutes to get here from there by car. 
Opening Times 
Our operating hours vary depending on whether it's a weekday or weekend. Opening times are typically between 11:00 a.m. and 7:00 p.m. We encourage you to visit our website to plan your day. 
Accessibility 
Our attraction aims to accommodate all guests. All areas are wheelchair-accessible. Moreover, our trained staff will help you should you require our support. We allow service animals inside Madame Tussauds. Even so, you must always ensure the animal remains on a leash. 
Moreover, we have a sensory guide available on our website, which can be helpful to parents, teachers or anyone with a loved one who has sensory concerns. Our website is also accessible to all. 
Find Out More 
Celebrity fun awaits at Madame Tussauds. Prepare for a yacht party with Mr. Worldwide, help Superman lift a helicopter, activate Aquaman's trident, and shoot hoops with former NBA player Shaq. 
Things To Do in Orlando 
We know that Madame Tussauds is one of the main reasons for your visit to Orlando. Even so, there are many Orlando attractions for families to include in your itinerary after leaving your A-list party. These include: 
Getting on the wheel at ICON park for panoramic views of the Orlando skyline and beautiful landscape

 

Visiting the underwater world at SEA LIFE Orlando Aquarium, which features a Florida's only 360-degree ocean tunnel

 

Legoland Florida Resort which includes interactive play areas, a water park, and botanical gardens

 

The Mall at Millenia, which has over 150 stores

 
FAQS
Explore over 90 figures of famous people, including pop icons and sports legends. We also have a wax section where you can get a wax sculpture of your hands. Remember to make your way to the gift shop before leaving our attraction. 
Yes, you can. We encourage visitors to pre-book tickets to guarantee admission on the day of their visit. 
We love it when our visitors share the experience with us and their loved ones. So bring your favorite camera.  
We offer discounted rates for groups of 10+. Visit our group visits page for more information. 
Contact Us 
Need help booking your ticket or have questions regarding your visit? Feel free to contact us at OrlandoGuestServices@merlinentertainments.biz  or through our help center to speak to a customer service representative.