Sensory Friendly Day at Madam Tussauds Orlando
Saturday September 22nd 2018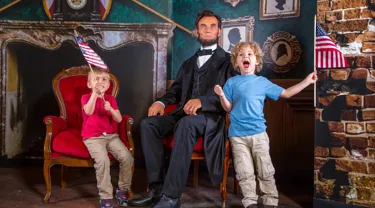 Madame Tussauds Orlando is kicking off its first ever Sensory Friendly Saturday on September 22nd from 8:30AM to 10:00AM. Enjoy famous fun before the public for a sensory friendly star-studded morning. We welcome all families with children on the autism spectrum or children with sensory processing disorders to this event. 
The attraction has been adjusted to best reduce sensory triggers throughout each area. We have also created a safe place or quiet room, which can be utilized at any time. 
Download our Sensory Guide HERE!
Buy Tickets Online:
Click any Buy Now button
Select Promotional Code Tab
Enter Code Sensory18
Select 9/22/2018 for your visit date
Or purchase at walk-up for the same price!
We hope to see you there! 
BUY TICKETS