The World's Greatest Wax Museum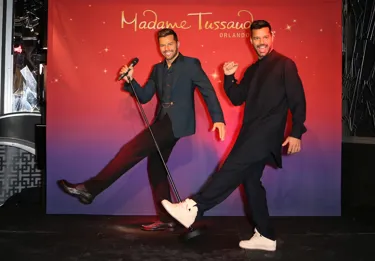 Fantasy and celebrity fun await you at the World's Greatest Wax Museum, Madame Tussauds Orlando. Get up close with incredibly detailed wax figures of your favorite celebrities. Meet your heroes in eye-catching settings and take selfies. 
Located within the ICON Park complex, Madame Tussauds Orlando lets you access popular attractions, restaurants, and shops. The complex has plenty of fun spots, from the Wheel at ICON Park, SEA LIFE Orlando Aquarium, and Orlando StarFlyer. 
Get ready for a convenient and exciting destination for a day out in Orlando at Madame Tussauds Orlando. 
More at Madame Tussauds Orlando 
From the immersive A-list party to a call for heroes, and great basketball action, there's much to delight in at Madame Tussauds Orlando. Get your fun shoes on and enjoy incredible back-to-back experiences. 
Party with Mr. Worldwide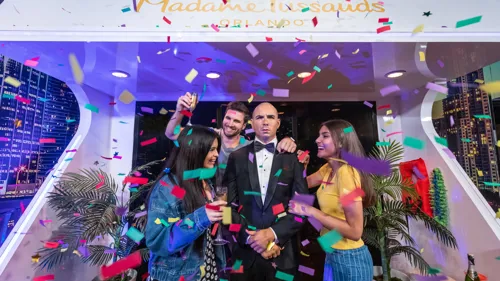 Join the party of a lifetime with the biggest Hollywood names. Rub shoulders with Hollywood Elite and get a feel of being on set. Enjoy an unforgettable party experience with exclusive access to fancy exhibits. Expect insider knowledge and behind-the-scenes stories about the wax figures. 
Lift a Real Helicopter with Superman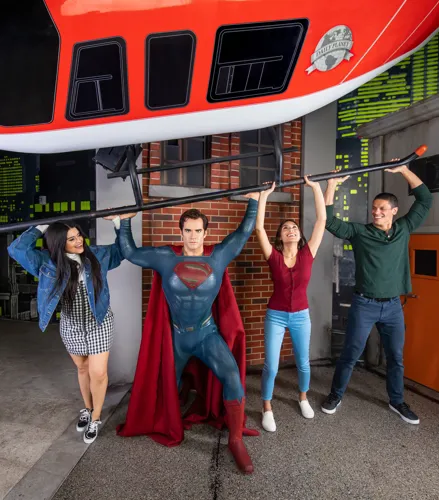 Lend a hand to the Justice League in their quest to save the city. Unleash your powers alongside Superman as you lift a real helicopter. Stand next to life-size figures of your favorite DC Comics superheroes. Show the world what you've got as you lift the helicopter on the Justice League exhibit. Take a few pictures while at it. 
Slam Dunk with Shaq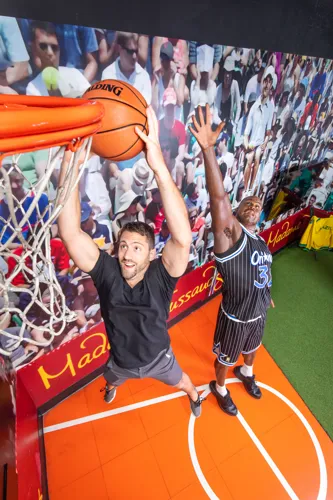 Sports stars await you at the sports zone. Practice your shooting skills and take on the dynamic basketball challenges. Take on Shaquille O'Neal in a simulated slam dunk contest. Jump as high as you can to dunk the ball through the hoop. 
Activate the Trident with Aquaman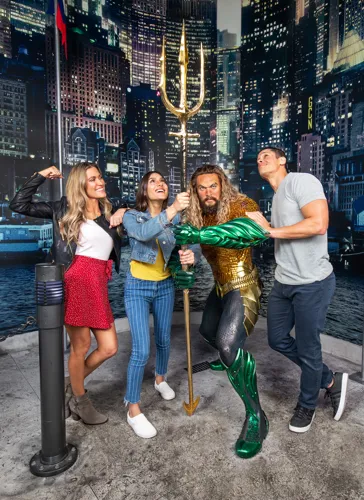 Use your strength to help Aquaman activate his trident. Walk alongside Aquaman to save the day as you watch the trident light up. The DC comic hero guarantees an exciting, stimulating experience. 
Snag tickets for the best attraction on International Drive in Orlando. Buy online to guarantee entry! 
Kick Butt with Kung Fu Panda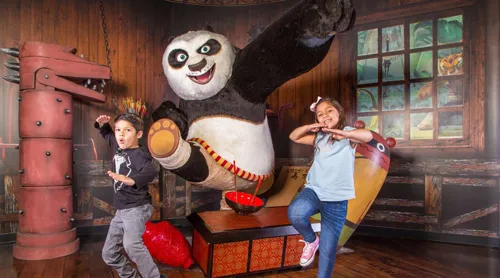 Enter the world of Po, and kick butt with Kung Fu Panda. Fight off incoming foes while showcasing your kung fu skills. Learn some kung fu moves from a virtual master and make headways with the lovable panda. Give your buddy a boost as he takes down the enemy. 
What's New 
Discover the latest wax figure arrivals at Madame Tussaud's VIP guest list. There are more fun and interactive sections to look forward to. 
Bad Bunny, Bad Bunny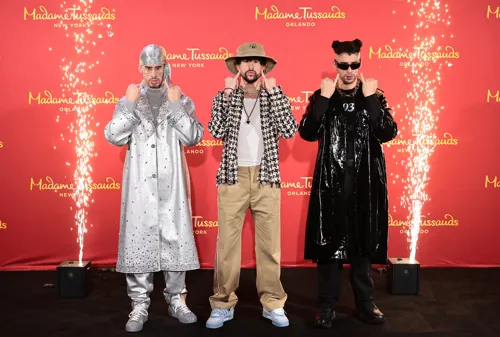 Step into Bad Bunny's next music video at Madame Tussauds Orlando. The two-time Grammy Award winner is in Orlando. Take selfies with his figure, styled after his Booker T music video and WWE Royal Rumble performance. The Latin sensation burst into the wax art scene with two figures at Madame Tussauds New York and Orlando. 
Are You Ready for Action?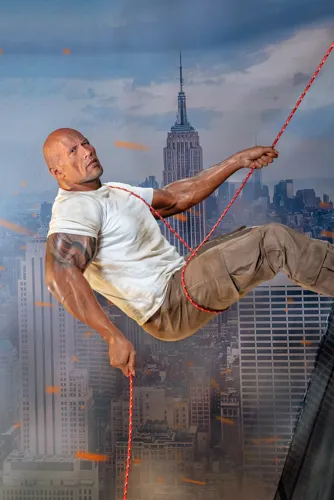 Join Dwayne "The Rock" Johnson on set at the World's Greatest Wax Museum. Get up close and personal with the Rock in action. The dynamic figure rocks a white t-shirt and cargo pants, posed as if he's repelling down a building on a movie set.. 
Buy tickets online to guarantee admission and get our best prices. 
You want it? We got it!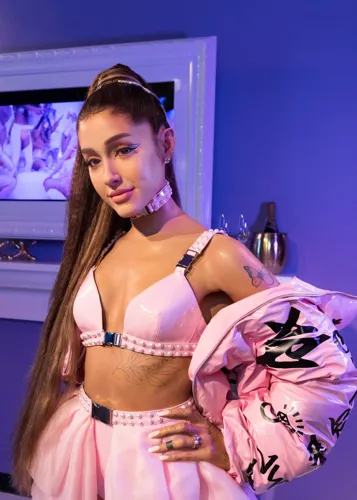 Ardent pop fans asked for a lifelike figure of Queen Ari, and Madame Tussauds delivered. The selfie-ready Ariane Grande gives you glimpses of her 7 Rings music video. She is dressed in one of her signature outfits and features her trademark high ponytail hairstyle. Pose for photos with the queen of pop music. 
Zones 
Are you looking for a tailored experience to match your preferences? Madame Tussauds Orlando features dynamic exhibits ideal for different tastes. 
History and Leaders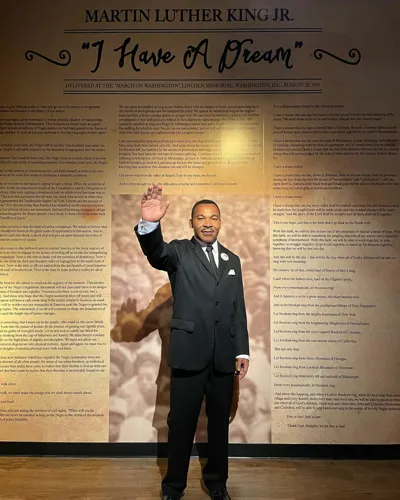 Get up close and personal with renowned world leaders, including Abraham Lincoln and Martin Luther King Jr. Enjoy impressive history classes away from bland old textbooks. Spend time getting to know past and present leaders, then book an appointment in the Oval Office. 
Steve Jobs and Marie Tussaud highlight the other historical figures waiting to meet you! 
Justice League: A Call for Heroes 
Join the ultimate battle featuring Wonder Woman, Cyborg, Aquaman, Superman, and Batman. The League is united in saving the world. Join your favorite heroes in simulated missions. Race against the Flash or enjoy an adventure alongside Batman. 
Sports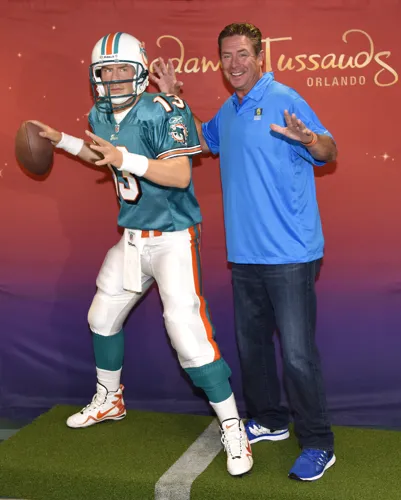 Brush shoulders with the biggest names in sports. Test your golf swing with Tiger Woods, spend time admiring Dale Earnhardt's figure, or attempt to slam dunk over the 7'1" Shaquille O'Neal. 
Music Stars
 
Sing your heart out with the most influential artists in the music scene. Meet the most iconic musicians at the "MTV Music Awards" area. Sing with Taylor Swift, dance alongside Pitbull, or grab a guitar and jam with Elvis Presley.  
TV Stars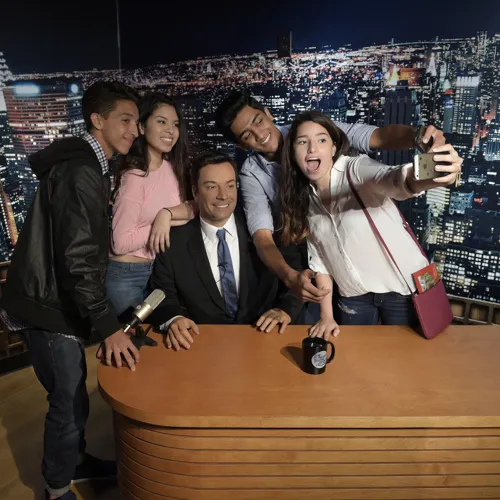 Join the biggest names in TV and enjoy your 15 minutes of fame. Host a late-night talk show with Jimmy Fallon. Sit behind the desk and take photos on the replica studio set. Take part in a mock interview with a famous guest. 
Movie & Film Stars 
Pose for photos with popular DC's Justice League characters. Be sure to interact with Leonardo DiCaprio, Angelina Jolie, and Johnny Deep.  
A-List Party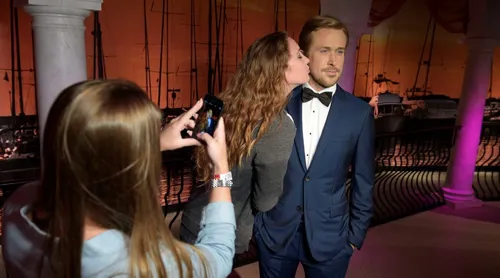 Do you want to experience the glamorous world of Hollywood parties? Complete with red carpet, velvet ropes, and paparazzi, the A-list party section delivers the Hollywood Walk of Fame vibes. Crack a joke with Ryan Reynolds or sit next to Emma Watson.  
Buy your ticket today! 
Frequently Asked Questions
Madame Tussauds Orlando is open from 11 am - 7 pm from Sunday to Thursday. Enjoy extended hours on Friday and Saturday, when the museum closes at 8 pm. Keep in mind that the hours vary. 
The museum is generally open every day of the year, including holidays. Plan your visit at your convenience. 
Combo tickets allow you to access the world's greatest wax museum plus SEA LIFE Aquarium, conveniently located at ICON Park. Explore other attractions on the same day as your visit to Madame Tussauds. 
There are no strict age restrictions for visiting Madame Tussauds Orlando. The museum's design guarantees fun for visitors of all ages.