5 Must-See Sydney Attractions
Friday 10th May 2019
sydney, attractions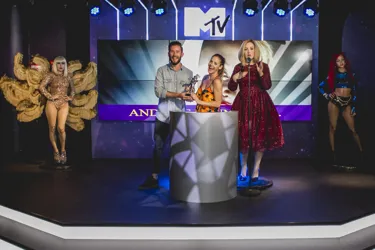 Sydney is a world-class city; set against a sparkling harbour and incredible natural beauty, Sydney is a one-of-a-kind place. Here are 5 of the must-see attractions the Harbour City has to offer.
Your Nature Fix
The Royal Botanic Gardens offer hectares of striking landscaped gardens where you can enjoy a picnic or a stroll. There's also always something happening, whether it be walks, tours, exhibitions or workshops. It's science, gardening, horticulture, and ancient history all in one! Take the Aboriginal Heritage Tour to get in touch with the Cadigal people, who are the traditional owners of the Sydney city area. You'll learn all about how Aboriginal bush food is foraged, as well as other fascinating facts about plants.
Visit the Icons
Did you know the Sydney Harbour Bridge is the world's largest steel arch bridge? And that it took 233 submissions before the Opera House design was approved? Sitting across from each other along the stunning Sydney Harbour, these 20th-century architectural masterpieces are a great place to immerse yourself in art, culture and history, and of course – take plenty of selfies. Circular Quay and surrounds are also buzzing with restaurants and bars for cheerful stopovers.
Australian Wildlife
WILD LIFE Sydney Zoo brings the bush to central Sydney; a chance to see some of the cutest, and even the most dangerous Australian animals. Rain, hail or shine, explore the covered grounds that are home to the must-see 'Aussie Big 5:' Koalas, Crocodiles, Wombats, Kangaroos and Platypuses. The attraction is home to numerous habitat zones, like the Daintree Rainforest. Spot birds and butterflies of all colours, and be sure to meet the resident cassowary, Princess; despite his name, he's a high-maintenance male.
Celebrity Central
With over 70 wax figures of everyone from world leaders to sporting heroes and Hollywood's most loved, Madame Tussauds Sydney is an immersive experience where you can learn about Australian pop culture. Did you know, making each figure takes highly-trained sculptors more than 800 hours of painstaking work from start to finish? And now there are more interactive exhibits than ever before. Step on set with local TV stars, kick goals with Tim Cahill or strut down the catwalk with Megan Gale. It's an excellent place for a unique date night or family day out. Remember to have your phone ready to get some great snaps!
Bonus tip: Combine your visit to Madame Tussauds and WILD LIFE Sydney Zoo and SAVE with our multi-attraction tickets.
Ferry Nice
The ride from Circular Quay to Manly is a favourite for both locals and travellers, especially on a sunny day. Since 1855, people have been catching the Manly Ferry; gliding across the beautiful big blue, with the salty wind blowing in their hair. When you get to the other side, you'll find a relaxed surf village with great eateries and bars, and of course, stunning beaches. Shelly Beach is home to picturesque walking trails and the turquoise waters of Cabbage Tree Bay.