6 Best Art & Culture Experiences in Sydney
Wednesday 19th June 2019
sydney, attractions, art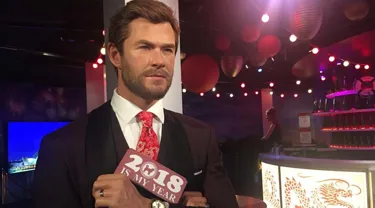 If it's art and culture you're after, Sydney is brimming with opportunities to explore, learn and enjoy creative and cultural expressions. Here are 6 top ways to tap into these experiences.
ICONIC LOCAL FIGURES AT MADAME TUSSAUDS 
Get to know some of the icons who've made Australian cultural history, at Madame Tussauds Sydney. Each figure details the history of the human behind the model. Some of the super-lifelike wax figures include conservationist and TV personality, Steve Irwin, and world-renowned comedian, Rebel Wilson, who began her career doing shows in Sydney. The Hemsworth brothers are here too, along with 'Wolverine,' Hugh Jackman. Find your favourite wax figure and take selfies until your phone fills up!
ABORIGINAL HERITAGE WALK
The Royal Botanic Garden Sydney is home to thousands of plants from all across the globe. But, some of the most intriguing ones originated close to home. Take an Aboriginal Heritage Walk, to learn about the Cadigal people, traditional owners of the land, and the plants they used for food, ceremony, and medicine. The garden contains many 'bush food' plants, which you're allowed to forage if the season is right. It's a fascinating insight into Sydney's culture.
THE MCA
The Museum of Contemporary Art is a solid supporter of Australian art. The recent 'The National 2019: New Australia Art' was one of the finest art exhibitions in Sydney; showcasing new Australian works across three locations. Don't worry if you missed it; there's a lot more to see. Until the end of 2019, the gallery is showing the photographic works of Queenslander, Destiny Deacon, along with many other Australian works. The MCA building sits on the Circular Quay shoreline; at the edge of the CBD, with views to the Sydney Harbour Bridge and the Sydney Opera House. Once you've had your fill of contemporary art – step outside to view some of Australia's greatest contemporary architecture!
SHOP AUSTRALIAN DESIGNERS AT THE QVB
Australian labels are among the world's freshest and most exciting. In the heritage-listed Queen Victoria Building (QVB), you'll find many fine examples, housed beneath the domes of one of Australia's most beautiful buildings. Discover Australia's first lifestyle brand, Country Road, and the elegance and personality of Alannah Hill and Leona Edmiston. Kalmar Antiques specialises in antique jewellery, and if it's accessories you're after – visit Helen Kaminski and her handmade raffia hats.
STATE LIBRARY OF NSW
Australia's oldest library was turned over for public use in the 1800s. It features many exhibitions and collections, which are always changing. Learn about 'The Magic Pudding,' one of Australia's best-loved children's books. See Australia through Charles Darwin's eyes and track the path of the early settlers through the Blue Mountains: a range that seemed utterly impassable at the time. Much of Australia's early history is documented here, and there's always something fascinating to read and see.
BIG NATURE IN BONDI
Iconic Bondi: white sand, inviting green water and a parade of people putting on a show. As the playground of the rich and famous – you can find almond milk/turmeric/fermented foods in a staggering number of combinations. Don't forget to visit the Aquabumps Gallery in Curlewis Street; it houses the best work of Eugene Tan, who takes daily pictures of Bondi from all kinds of angles. Part nature photography, part social experiment, his work is a visual archive of Bondi life.