Meghan Markle's wax figure gets a baby bump and kangaroo kisses!
Monday 15th February 2021
Meghan Markle, Royals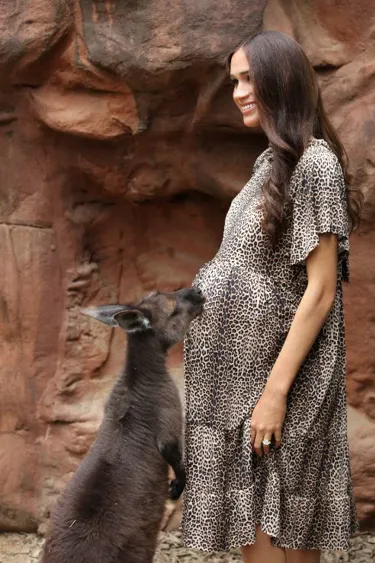 Meghan Markle is up the duff with baby number two and Madame Tussauds Sydney is stoked. So stoked, that the we gave the Duchess' wax figure a baby bump!
Following Meghan and Harry's baby announcement, we gave the star's wax double a temporary mummy makeover complete with a baby bump and a maternity dress. The figure was then privately escorted next door to WILD LIFE Sydney Zoo for a maternity photoshoot Aussie-style featuring kangaroo kisses on her newly rounded belly.
"Congratulations Meghan, Harry and Archie!" said a Madame Tussauds Sydney spokesperson. "The news has us very excited and we couldn't think of a better way to say congratulations than by sending kangaroo kisses the royal family's way."
You can visit Harry and Meghan in our Party Zone. 
Related news updates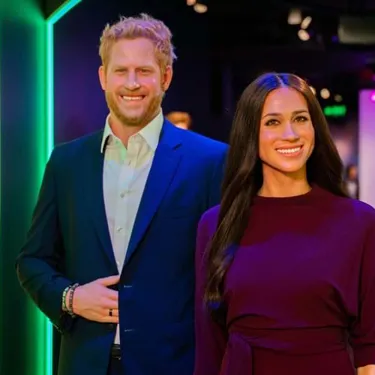 Welcome to the Party, Harry and Meghan!
Harry and Meghan join the A-List Party after stepping down from their Royal duties
Related news updates