Royal Baby Announcement
Friday 29th March 2019
attractions, sydney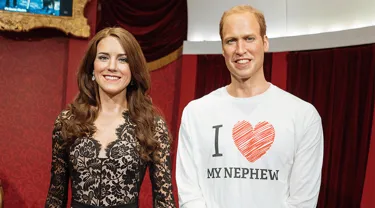 In an unexpected turn of events, proud Uncle-to-be and typically tight-lipped Prince William has revealed the gender of the Royal Baby, due April 2019 to the Duke and Duchess of Sussex.
After putting the gender prediction to a vote amongst our guests, the future King used giant confetti canons to reveal the Royal Baby to be a ….. BOY!
The result were neck and neck, confirming that after almost nine months of debate, the public are still undecided about whether the Duke and Duchess' family will be joined by an 'Earl' or a 'Lady' next month.
Sources close to the proud Uncle say a beaming smile has been fixated on his face ever since confirming the news, and he immediately donned an iconic 'I <3 MY NEPHEW' shirt designed by a local Australian designer. His over-joyed reaction has been shared by Her Majesty The Queen as well as the Duchess of Cambridge, who were also present for the announcement.
Royal Fans are welcome to visit, congratulate and have their photo taken with the proud Uncle-to-be at Madame Tussauds Sydney!