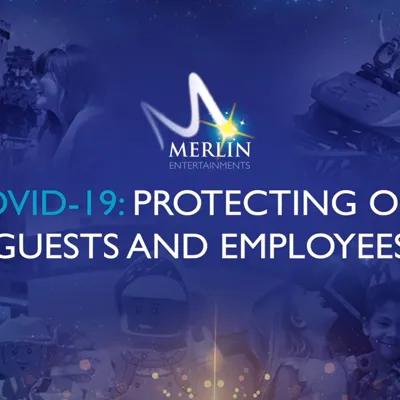 COVID-19 Information for Schools
We continue to follow NSW Government guidelines to ensure the safety of all our guests visiting Madame Tussauds Sydney. For more details please refer to our video or you can find written information on our 'staying safe' page. 
Opening Hours
School Excursions are available Monday, Thursday and Friday of every NSW school term. We are currently closed on Tuesdays and Wednesdays. 
Our attraction doors open at 10.00am and close at 4.00pm. All guests, including school groups, will need to book a 15 minute time slot to enter the attraction and large groups may need to be split across multiple time slots to ensure we remain within current COVID capacity restrictions. 
Before Your Visit
NSW teachers can request a complimentary pre-visit ticket prior to their school excursion to help you plan your trip. Please complete our pre-excursion booking form to request your free teacher pre-visit ticket. 
Bookings are essential and should be made at least two weeks in advance where possible. Please refer to our booking page for 3 easy ways to book your trip or to complete the online enquiry form.
Please ensure you have paid for your trip in full before coming onsite. Payment is by EFT or school credit card with payment instructions included in your booking confirmation email. Students are unable to pay individually on the day. 
Please note that Madame Tussauds Sydney is now a cashless venue, and our admission desk, retail store and the cafe located in SEA LIFE Sydney Aquarium all accept card only. 
We have included useful documents, including student behaviour guidelines, parent helper information, on our booking page, please refer to these before your trip. 
On the day
Getting Here:
Bus - A bus drop off area is available behind Madame Tussauds on Wheat Road and bus parking is available nearby at the King Street Wharf coach layover. Privately owned school buses are not permitted to use the layover area as this is not property owned by Madame Tussauds Sydney.
Train - If you are travelling with your students by train, the closest train stations are either Town Hall or Wynyard, both a short 10 minute walk to the aquarium.
Arrival and Entry:
Please ensure you arrive on time to enter Madame Tussauds in the time slot you have booked. This is especially important during times when capacity in the attraction might be reduced due to government recommendation. Late arrival means a risk of entry not being possible during busy times when capacity is capped. 
Bathrooms are available near the entrance to the attraction for your group to use before you start your tour. Please note toilets are not readily accessible throughout your tour through the aquarium so it is recommended that this is the first stop off for your school.
If you have booked online and have tickets already issued to you, please go directly to the aquarium entrance where your ticket can be scanned, either via a printed copy or on a digital device. If you do not hold ticket already but you have pre-booked, the teacher can approach the admissions desk to collect. Students do not need to line up if you have pre-booked and would likely be more comfortable waiting off to the side with other adult helpers while the allocated teacher completes the admissions process. 
 Recess and lunch:
There are a number of public areas located within Darling Harbour around the attraction that are suitable for large groups to sit down and have lunch. For health and safety regulations food should not be consumed in the aquarium. 
Bookings & Enquiries
For more information on booking options please see our bookings page, or contact our education team directly on 1800 195 650 or email us at education@merlinentertainments.com.au
Book Now