Thor
Superhero Thor comes from Norse mythology. He is the god of thunder and lightning and lives in the Asgard world of gods.
Madame Tussauds Amsterdam, MARVEL© AVENGERS
Loki
Loki is a fictional character that appears in American comic books published by Marvel Comics. He is the adoptive brother and archenemy of Thor.
Madame Tussauds Amsterdam, MARVEL© AVENGERS
The Hulk
The Hulk is the epitome of physical supremacy. The more stress he is under, the stronger he becomes. Especially when he gets angry.
Madame Tussauds Amsterdam, MARVEL© AVENGERS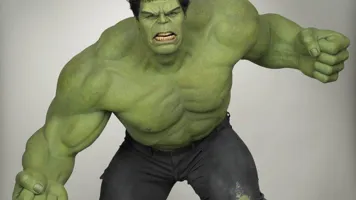 MARVEL© AVENGERS
Step into an immersive universe where you can be a real hero for a day! The wax figures of the biggest Marvel superheroes are accompanied by three dimensionally sets. Do you have what it takes to lift the hammer of Thor? It won't be easy to lift this iconic 'Mjölnir' but in Madame Tussauds Amsterdam you can give it a shot! But be careful, before you know the ground will shake and burst! Give it a shot and see if you are the chosen one. Surprise your eyes in the spectacular lab of Tony Stark, also known as Iron Man and test the incredible technologies of the huge lab screen. Nothing is what it seems! Is that Captain America over there? Fight against the enemies side by side with the captain himself. Grab a shield and fight. Yeah, the enemy has been defeated. Time to make a picture! With this new Marvel area Madame Tussauds Amsterdam will take the experiences of their guests to a completely new level. The 3D experience is exciting for all ages and will surprise over and over again. If you have always wanted to take a selfie with the biggest superheroes of Marvel take your chance in Madame Tussauds Amsterdam!