Madame Tussauds Berlin, Awards Party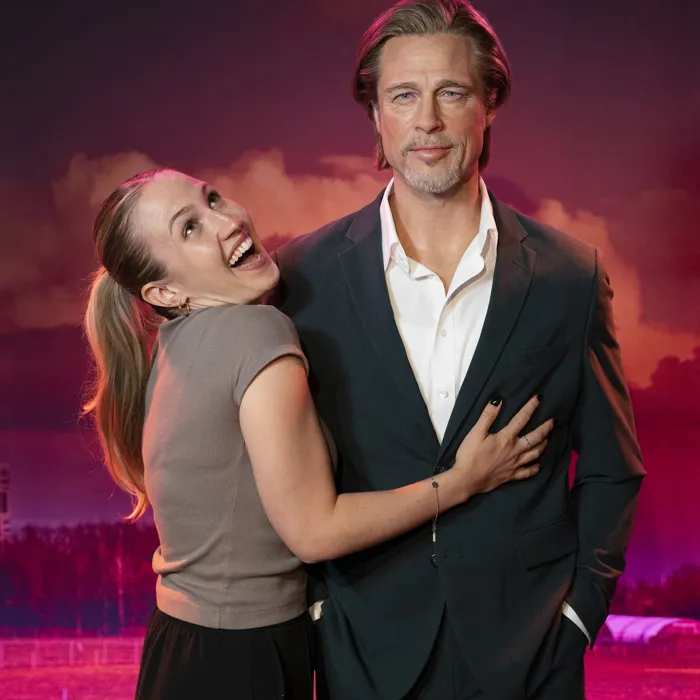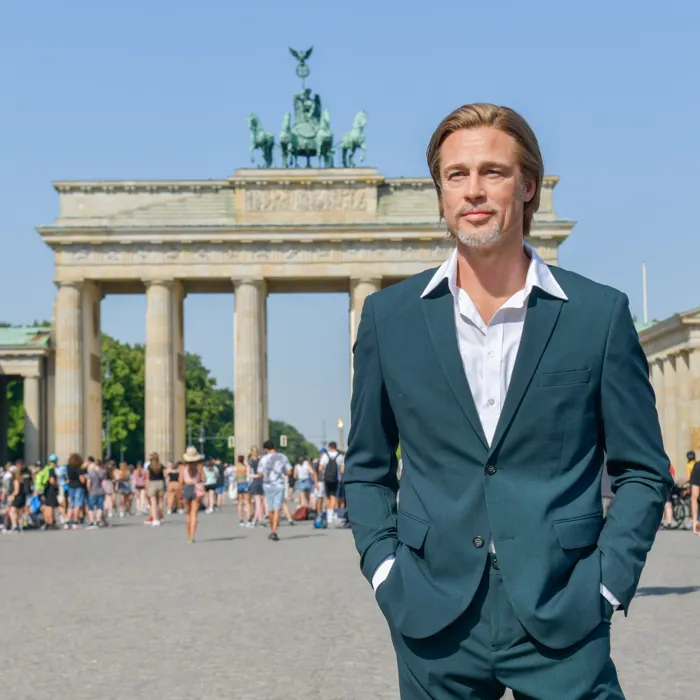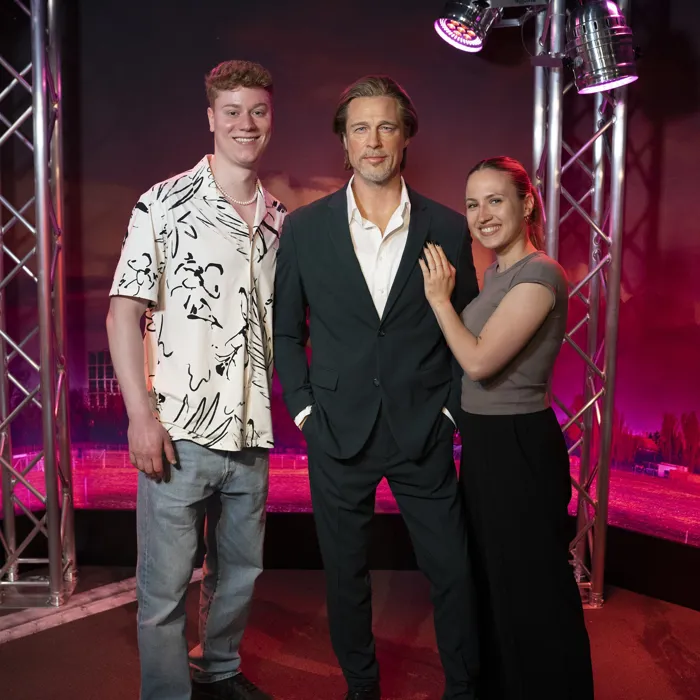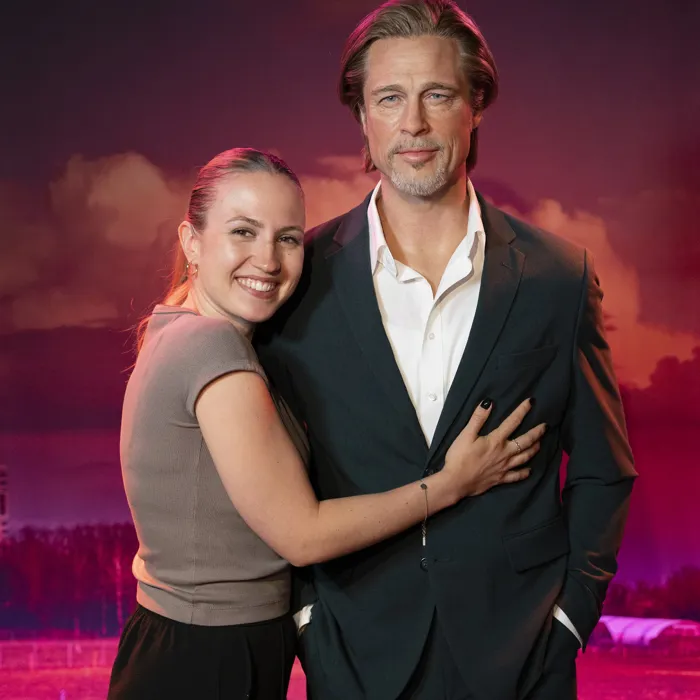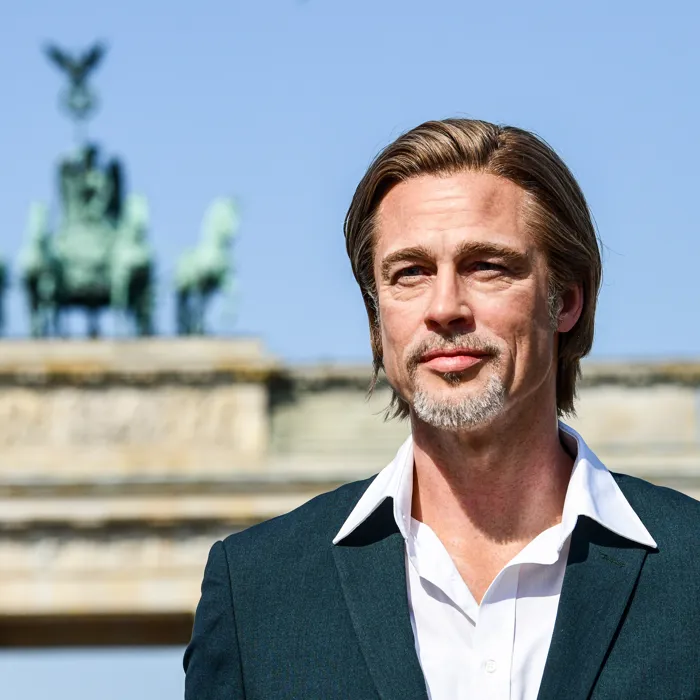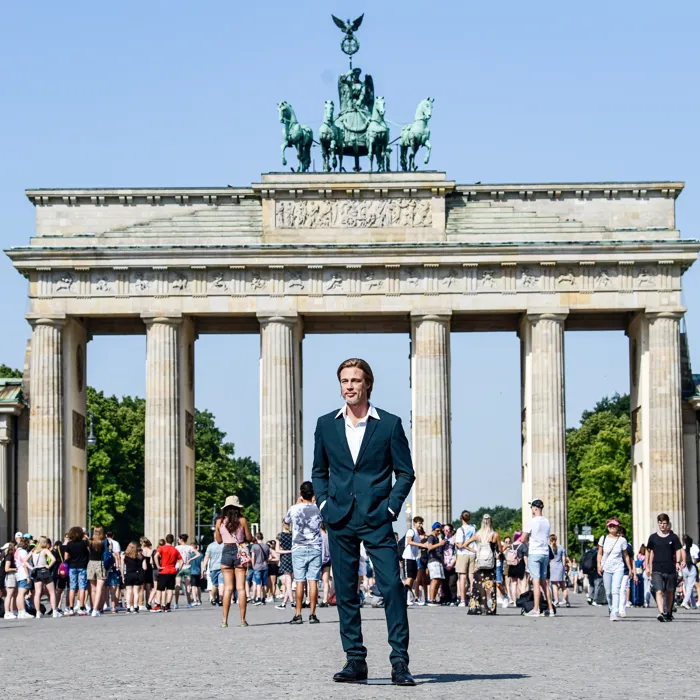 Brad Pitt vor dem Brandenburger Tor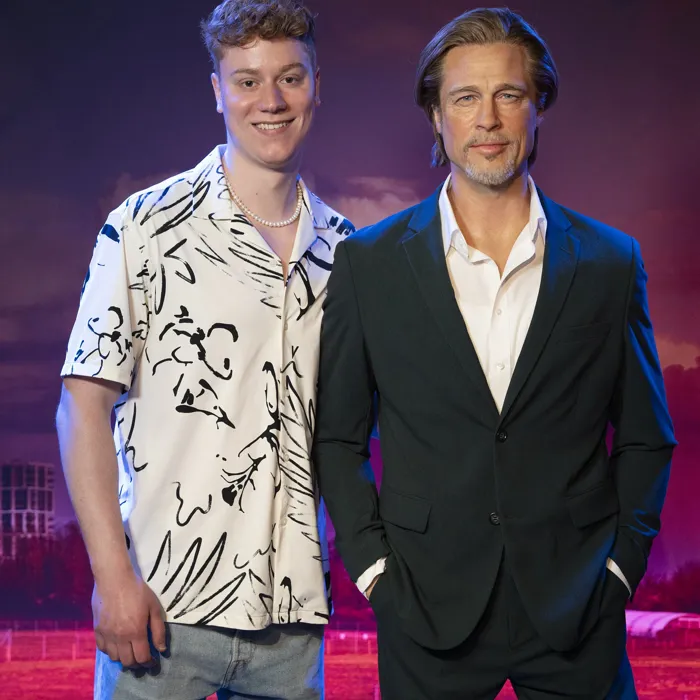 Interesting facts about Brad Pitt
Brad Pitt owns the film production company "Plan B Entertainment", which produced "12 Years a Slave" (2013).

In 2020 Brad Pitt won an Oscar for "Best Supporting Actor" in the movie "Once Upon a Time in Hollywood" (2019).

Brad Pitt had his front teeth smoothed down for the movie "Fight Club" (1999). However, these have now been completely restored.

Since his separation from Angelina Jolie, the two figures are no longer allowed to be shown standing next to each other.