Madame Tussauds Berlin, Awards Party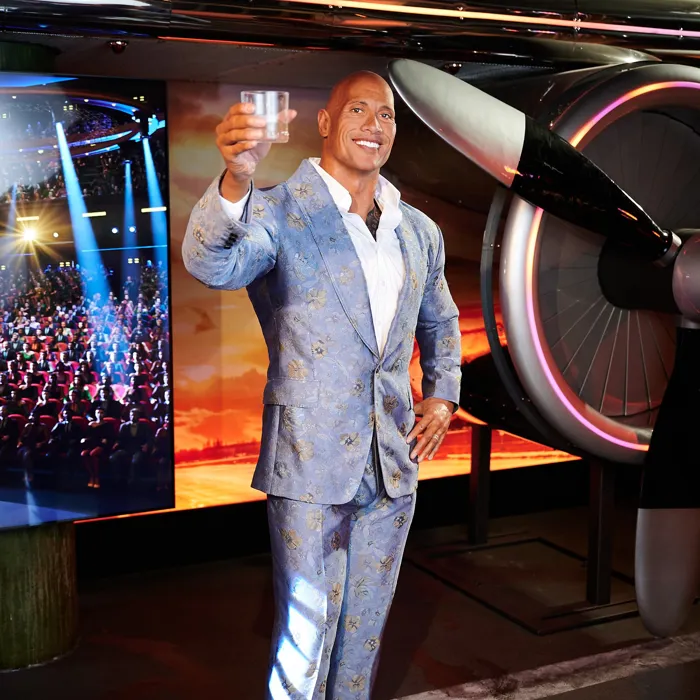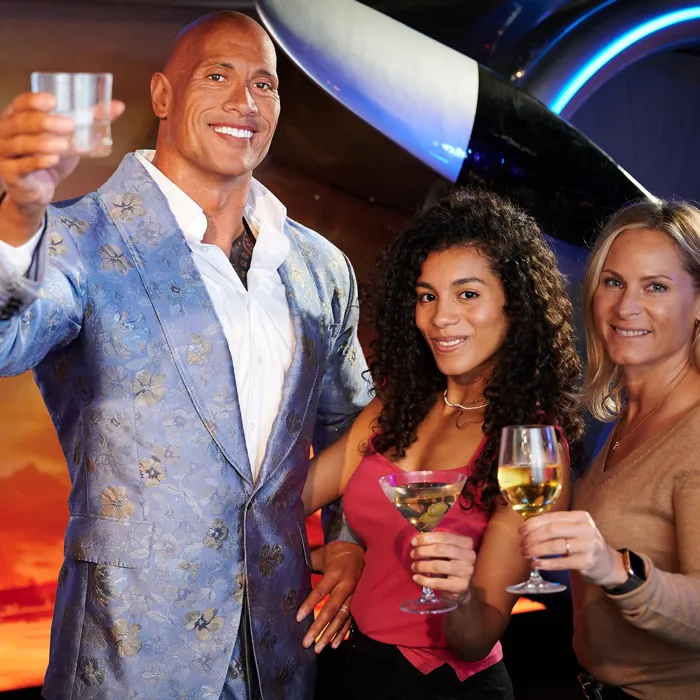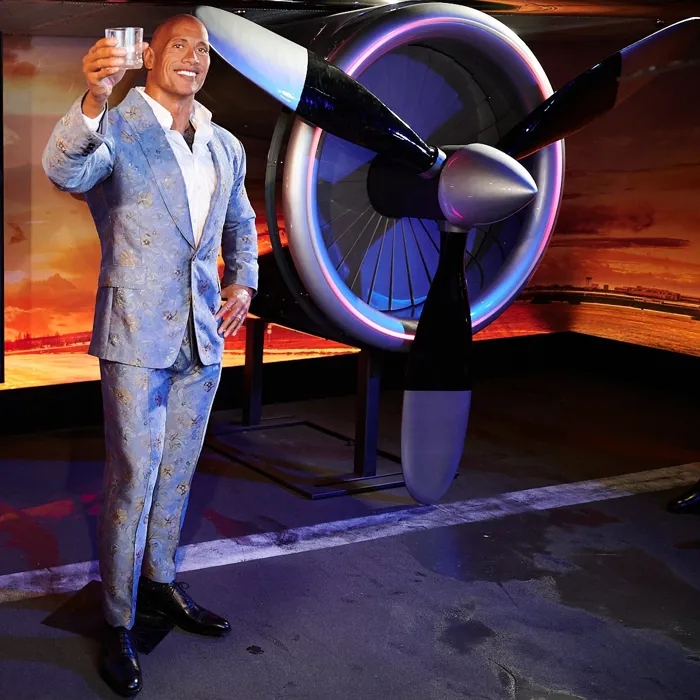 Did you know...?
Dwayne Douglas Johnson, born on May 2, 1972, in Hayward, California, USA, is a versatile entertainer who has achieved success both as a professional wrestler and as an actor. Known as "The Rock" during his wrestling career, he gained fame in WWE, where he won several championships. 
His debut as an actor was in 2001 with the film "The Mummy Returns." Dwayne Johnson has since appeared in various blockbusters, including "Journey 2: The Mysterious Island," the "Fast & Furious" series, "Jumanji: Welcome to the Jungle," and "Hobbs & Shaw." 
Beyond the silver screen, he is also recognized as an athlete and fitness icon, evident in his impressive physique. He regularly shares insights into his intense training on his social media platforms. 
Dwayne Johnson is not only known for his remarkable career in the entertainment industry but also for his charisma, dedication to charitable causes, and inspiring personality. 
The figure was launched by 'The Rock' himself via his social media channels on November 20, 2023, as part of a global wax figure appearance. In addition to Amsterdam and Dubai, you can now also visit the superstar in Berlin.