Madame Tussauds Berlin, Film classics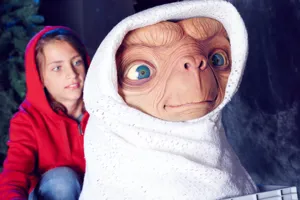 Did you know?
E.T. is a science fiction character in the film "E.T. – The Extra-Terrestrial" (1982). The movie won four Oscars in 1983.

Steven Spielberg leveled most of the movie as if it was shot from a child's perspective.

E.T. can fly and heal people with a touch.

The figure of E.T. was launched at the same time in four other Madame Tussauds (London, New York, Amsterdam, Hollywood) on the occasion of the film's 30th anniversary in 2012.