Madame Tussauds Berlin, Film classics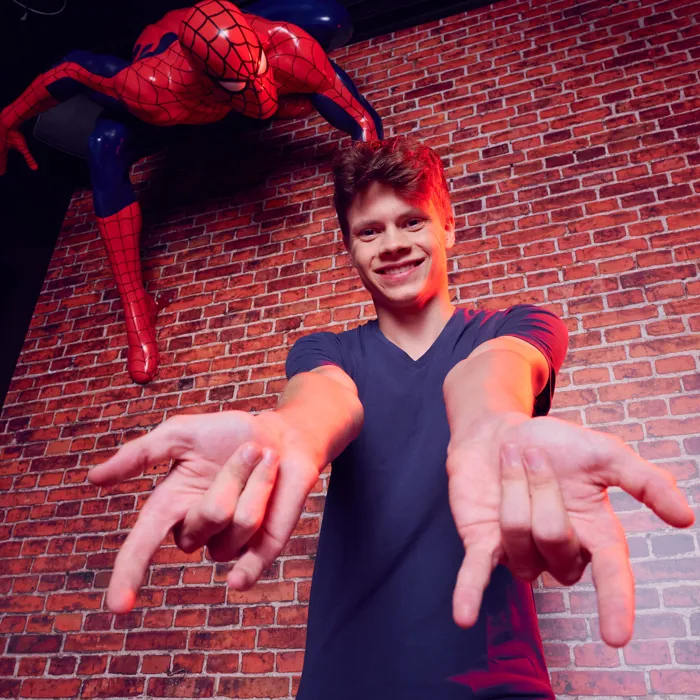 Important facts about Spider-Man
The hyphen in the name of Spider-Man is important so that it is not confused with DC's Superman.

The teenager Peter Parker was bitten by a mutant spider which led to the development of superhero qualities.

Due to his new strength, hightened sense and other spider-like characteristics Parker created his alias Spider-Man.

Spider-Man fights in the comics alongside the Avengers, X-Men and the Fantastic Four.