Madame Tussauds Berlin, Football stadium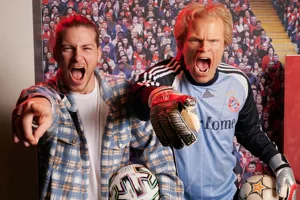 Facts about the goalkeeper:
Former German goalkeeper Oliver Kahn was given the nickname "The Titan" during his active athletic career and was voted "World's Best Goalkeeper of the Year" in 1999, 2001 and 2002.

After he retired from his athletic career he began working as a soccer expert for the German TV channel "ZDF" where he commented on active gameplay.

While he was working as a soccer expert he also started studying for an Economics degree in 2009. He finished with a MBA – Master of Business Administration degree 3 years later.