Madame Tussauds Berlin, Golden 20's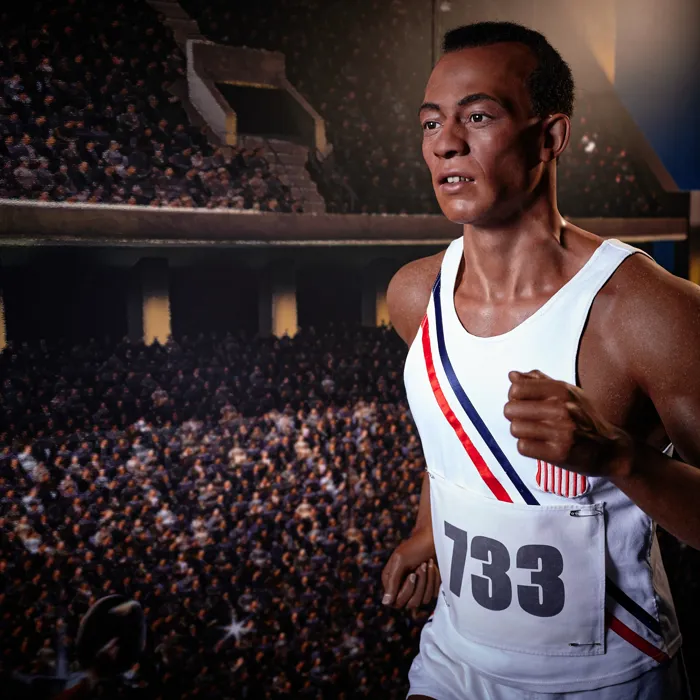 Jesse Owens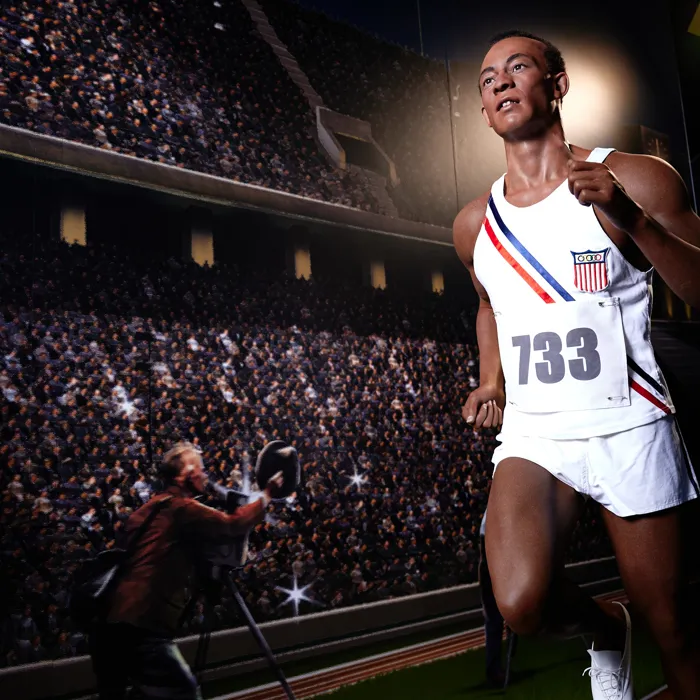 Jesse Owens im Madame Tussauds Berlin
Did you know?
Jesse Owens was an American track and field athlete.
On May 25, 1935, at an athletics festival at the University of Michigan, he set five world records in 45 minutes, despite sustaining a spinal cord injury the day before. That day he set the record of 8.13m in the long jump, which remained unbeaten for 25 years.
Initially, Jesse Owens did not want to participate in the Olympic Games because of discrimination against minorities such as Jews and black people. However, if he wanted to show his talent to the world, he had no choice but to take part in the games.
By participating in the 1936 Olympic Games in Berlin, Jesse Owens became the star of the games, much to the annoyance of the National Socialists. He won four gold medals - a new record.