Madame Tussauds Berlin, Music Zone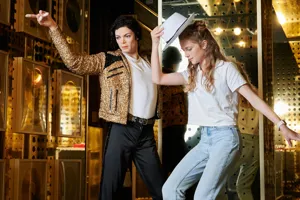 Interesting facts about the 'King of Pop'
As a child he was a part of the band "The Jackson Five" along with his 4 brothers.

The music video of his song "Billie Jean" was the first to be broadcasted on MTV by a black artist.

His sixth album "Thriller" (1982) is the best-selling album in the world.

The figure of Michael Jackson in Madame Tussauds Berlin shows his posture on the advertising posters of his tour "This Is It".

The figures of Michael Jackson and the Queen have been updated the most in the world.