Madame Tussauds Berlin, Remarkable Women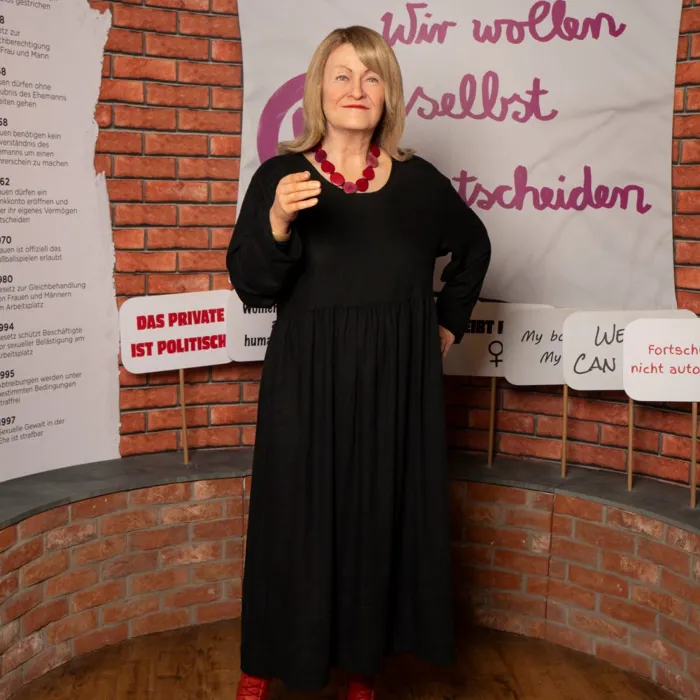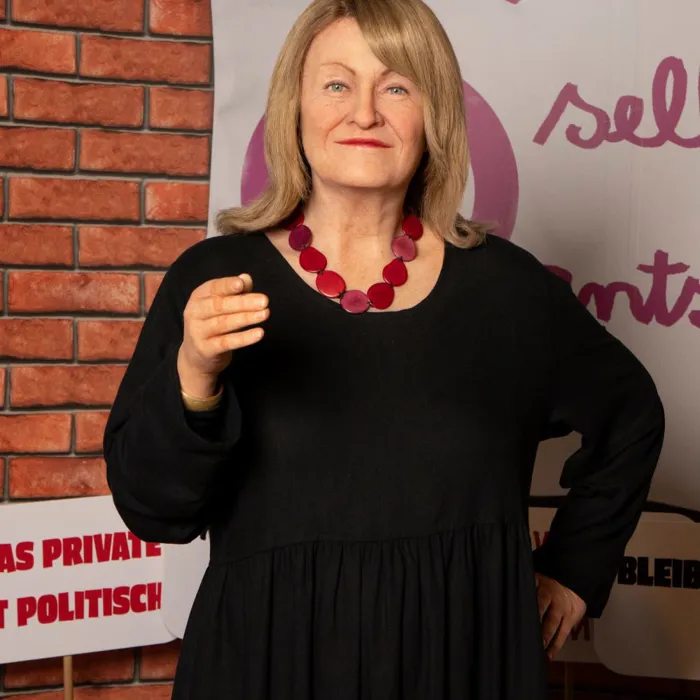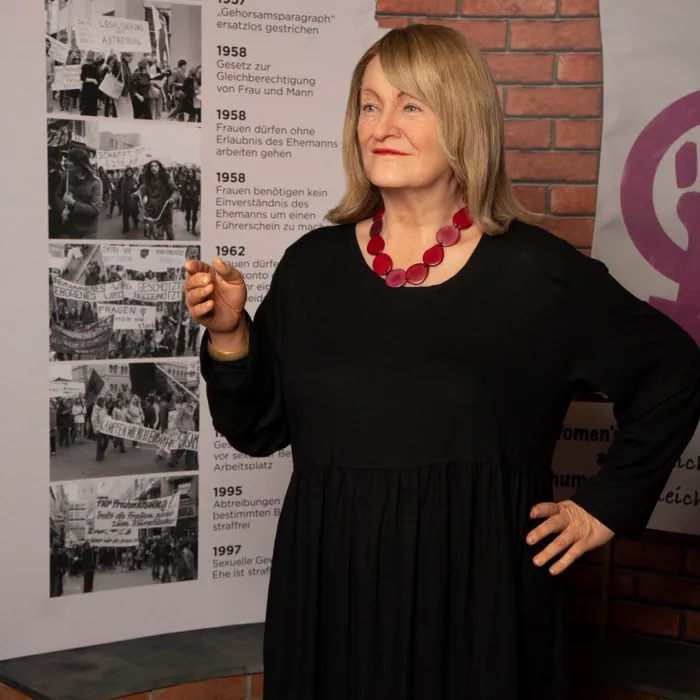 Facts about Alice Schwarzer
Alice Schwarzer is one of the best known representatives of the German women's movement and was awarded the Federal Cross of Merit in 1996.

Alice Schwarzer is the co-founder and editor of the feminist magazine "Emma" which is published nationwide.

In 2005 Alice Schwarz was honored with the Federal Cross of Merit again, but this time it the Officer's Cross, the Cross of Merit 1. Class.

She wore the outfit on the occasion of her 75th birthday during an interview with the magazine "Bunte".