Kids Celebrities Jackson and Allen Enjoyed The "Behind The Scene"
Wednesday 21st June 2017
Madame Tussauds Hong Kong
What's New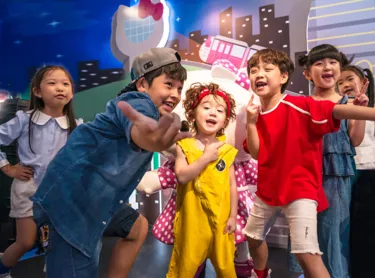 Experience the making of wax figure 
HONG KONG (June 21, 2017) The world's exclusive Animated World opened in April at Madame Tussauds Hong Kong, bringing well-known animated characters to animation fans for all ages. In celebration with the 20th anniversary of the establishment of the Hong Kong Special Administrative Region (HKSAR), Madame Tussauds Hong Kong introduces the special "Behind the Scenes" class to kids from mainland China for the first time, kids include celebrities Jackson and Allen enjoyed the class.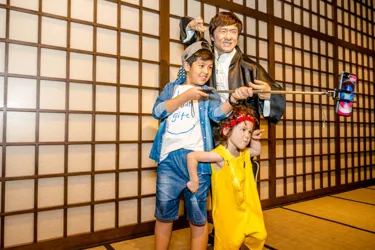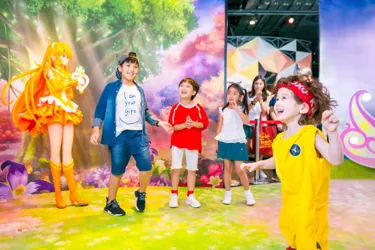 On 20th June, celebrities Jackson, Allen and other kids formed a "little experience group", more than hundreds of thousands viewers enjoyed the live broadcast on Alishop Hong Kong flagship store, Yizhibo and Huajiao. Jackson and Allen completed the missions from fans, includes taking photos with Yaoming, hugging visitors near G.E.M's figure and dancing at Balala the Fairies. During the live broadcast, Jackson and Allen kept interacting with visitors and netizens, arousing the visitors' enthusiasm.
To share the joy of the 20th anniversary of the establishment of the HKSAR, Madame Tussauds Hong Kong first opens the Animated World and introduces the "Behind the Scenes" class which further determining Madame Tussauds Hong Kong as a diversified attraction for visitors of all ages.  "Behind the Scene" class is opened and reserved for school and community, inviting kids to learn and experience the stories behind the lifelike wax figures. During the class, tutor from Madame Tussauds Hong Kong explains the steps of making wax figure and encourages kids to try inserting hairs by themselves. "Thank you for providing this opportunity for our kids! We really hope the class can become a regular session for all the kids" parents commented. "We wish children can learn the knowledge of making wax figures when visiting our attraction and having an unforgettable summer holiday." Madame Tussauds Hong Kong representative said.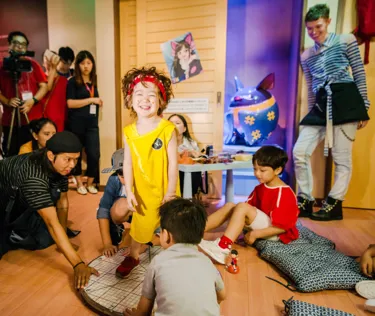 As one of the must-visit attractions, Madame Tussauds Hong Kong is committed to promoting a diversified experience and tempting visitors with a wide variety of preferences. Building upon the successful opening of Yayoi Kusama Gallery, the world-new Animated World continue to become talk of the town, featuring Balala the Fairies, McDull & Madame Mak, Marvel superheroes , Yo-kai Watch and Hello Kitty. On the event, kids celebrity Jackson felt excited to see his favourites superheroes- Superman and Allen just cannot stop himself on taking photos with Ironman.
To further strengthen Madame Tussauds Hong Kong as a must-visit attraction regardless of age or cultural backgrounds, a brand-new Fashion Zone is set to open in Late-June and many celebrities are getting ready to step onto the red carpet and join the many other top celebrities' lifelike figures on display at Madame Tussauds Hong Kong.