Things to do this summer in Sydney
Wednesday 23rd December 2015
things to do, sydney, summer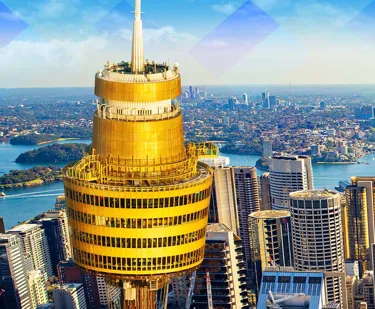 Once you've docked in Sydney, you'll need to know what to do in Sydney city… whether you are looking for a family friendly day out in the city or an adventurous fun-filled weekend we know of 5 must-do activities in Sydney:
Party with the stars at Madame Tussauds
Explore our all new Sports Zone with some of Australia's greatest athlete's and the worlds greatest sports starts. Walk the red carpet and rub shoulders with some of the most famous people of all time from A-List celebs to historical icons, and musical legends at Madame Tussauds Sydney.
Step back in time with Jurassic Seas at SEA LIFE Sydney Aquarium
Sydney's newest attraction is SEA LIFE Sydney Aquarium's Jurassic Seas display which allows visitors to go back to Jurassic times, when fearsome sea monsters prowled the oceans and dinosaurs roamed the Earth.
Go WILD in the city at WILD LIFE Sydney Zoo
WILD LIFE Meet all your favourite Aussie animals at WILD LIFE Sydney Zoo including kangaroos, wallabies, wombats, echidna's, pythons and more. Plus, get up close and have a photo taken with a koala!
Dive with the sharks at Manly SEA LIFE Sanctuary
This one ticks all the boxes. Not only do you get to visit Manly beach but you'll meet some of Australia's amazing marine life - without the safety of a cage. At Shark Dive Xtreme you'll dive with Grey Nurse Sharks, sea turtles and rays…. Just to name a few!
Walk on top of the city with SKYWALK at Sydney Tower Eye Sydney
Tower Eye Take in the ultimate view of Sydney from SKYWALK - Sydney's highest open air experience. Harness up and take a 360 degree tour around the city from 268m above street level!