Lt.Col.Wanchana Sawasdee
"All of you, Lords and lackeys must remember. We cannot lose. If you lose, you might as well lie dead on the battlefield, don't ever crawl back to Ayodhaya in defeat"
Hugh Jackman
"I'm the best there is at what I do" - Wolverine
Chris Evans
"If you want to be around in 10 years you've got to do something to differentiate yourself from the pack"
Spiderman
"With Great Power There Must Also Come Great Responsibility"- Uncle Ben
Bruce Lee
"As you think, so shall you become"
Mario Maurer
"You know I am terrified of ghosts. But I am more terrified of living without you" - Mario Maurer as 'Pee Mak'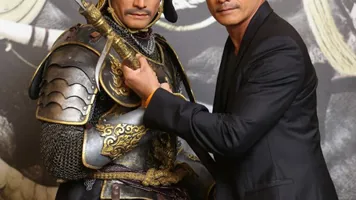 Lt.Col.Wanchana Sawasdee
For Thailand's grandest film "The Legend of King Naresuan" produced on the basis of actual history, the role of the eponymous warrior king was played by Lt. Col. Wanchana Sawasdee. He was casted for this role by Prince Chatrichalerm Yukol, the film's director, from candidates who were real life officers. At that time, Wanchana has finished his training at Chulachomklao Royal Military Academy and was serving with the 19th Cavalry Battalion, Fort Surasee in Muang District, Kanchanaburi.