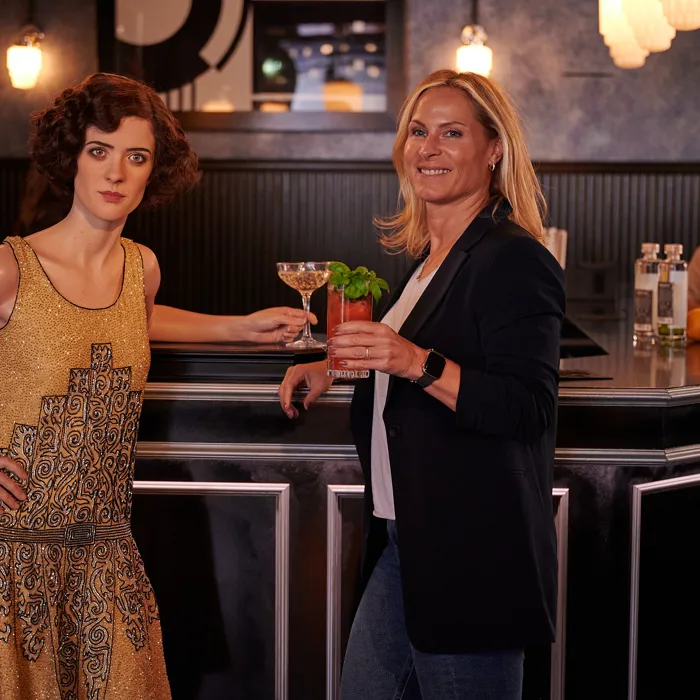 Liv Lisa Fries steht in ihrer Rolle als Charlotte Ritter aus "Babylon Berlin" an der Bar.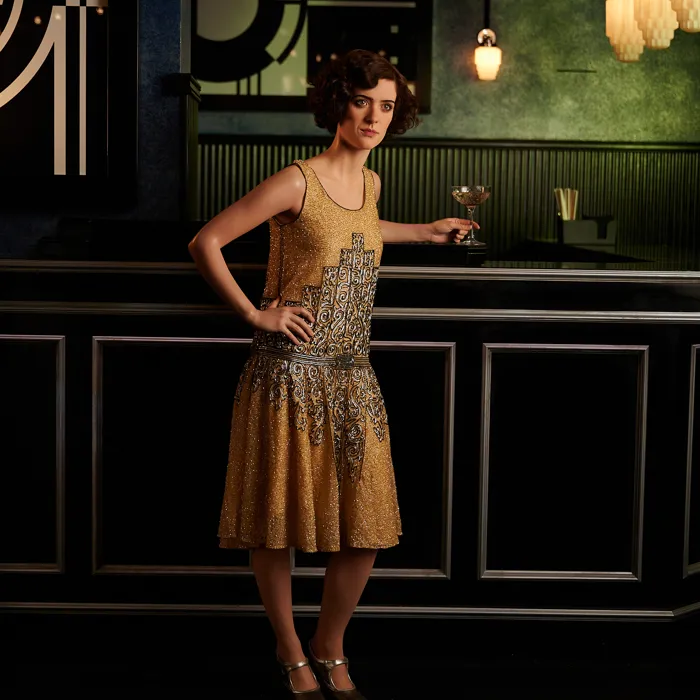 Charlotte Ritter an der Bar des neuen Bereichs zur TV-Serie "Babylon Berlin".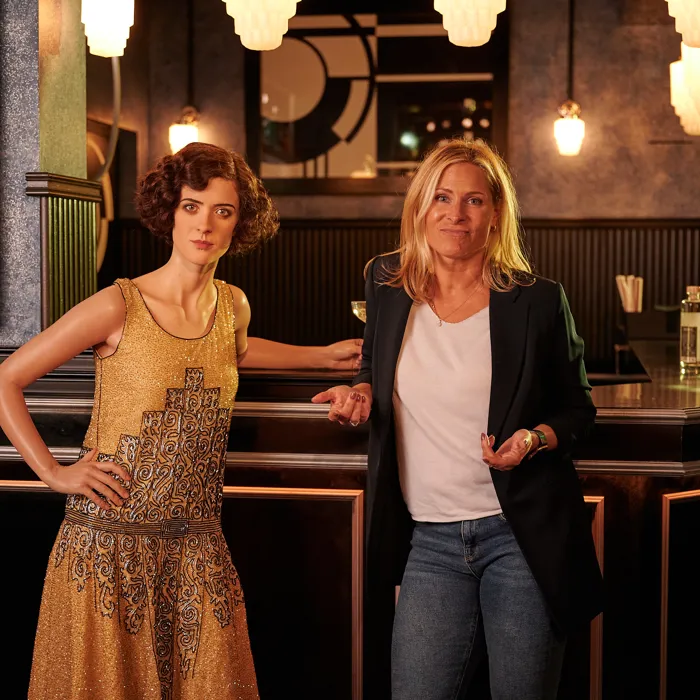 Kriminalassistentin Charlotte Ritter Champagner-schlürfend auf der nächsten, heißen Spur.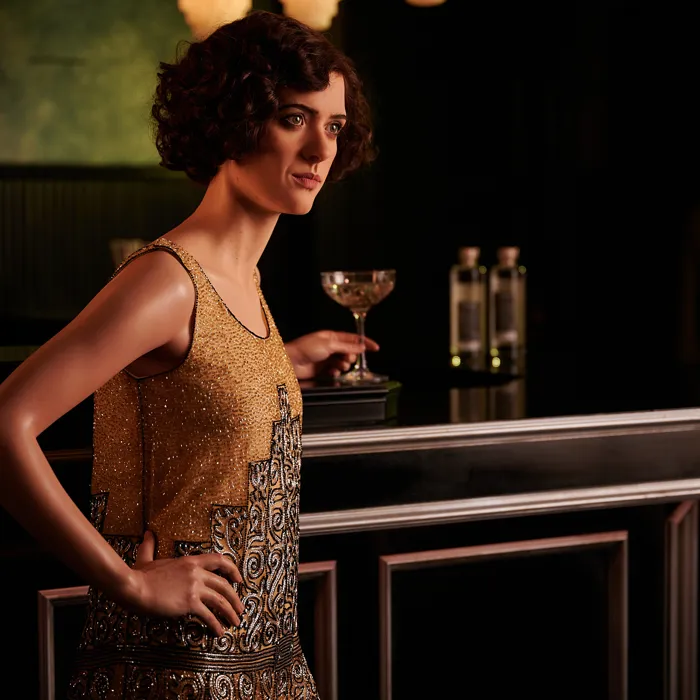 Liv Lisa Fries spielt die Kriminalassistentin Charlotte Ritter in der TV-Serie "Babylon Berlin"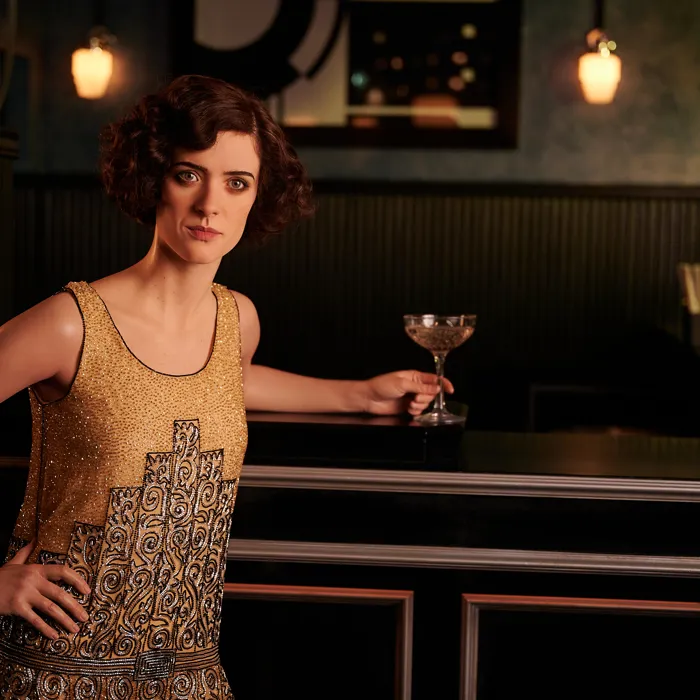 Liv Lisa Fries als Charlotte Ritter aus der Krimi-Serie "Babylon Berlin"
The brave "investigator"
The smart yet stubborn Charlotte Ritter is employed by the vice squad on an hourly basis as a stenographer and assists Detective Gereon Rath in his investigations. Through her work with the police, she discovers her interest in criminal cases and sets her sights on becoming the first woman in the homicide squad. In the 1920s, this was an ambitious goal, which was considered unattainable due to the system and often also due to male colleagues. But Charlotte is a very intelligent woman and knows how to help herself. Since she works as a prostitute in the Moka Efti nightclub, she is also very well connected in the Berlin underworld. Her investigations regularly benefit from her various connections into the underground.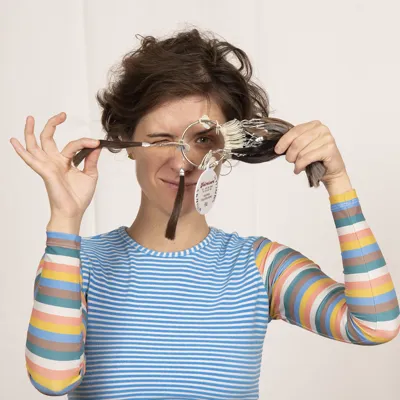 Fun Facts about Liv Lisa Fries:
Liv Lisa Fries was born in Berlin on 31 March 1990.
She began her acting career at the age of 14 and is also enjoying international success. Soon she will be seen alongside Anthony Hopkins in the film "Freud's Last Session".
Fries is not only an actress, but also a singer and songwriter.
Fries has already received several awards for her acting, including the German Actor's Award in 2023.
As an activist for women's rights and equality, she uses her platform and stands up for people and minorities.