Madame Tussauds Berlin, Berlin 100!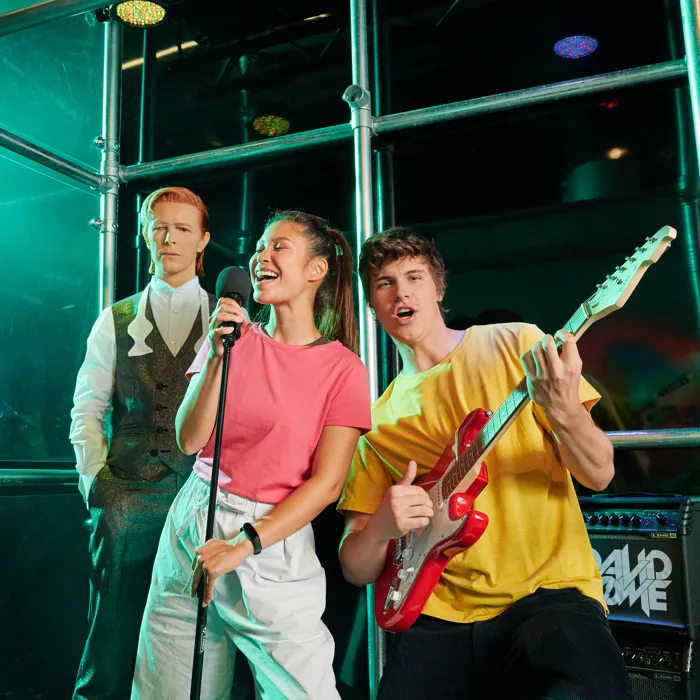 David Bowie at Madame Tussauds Berlin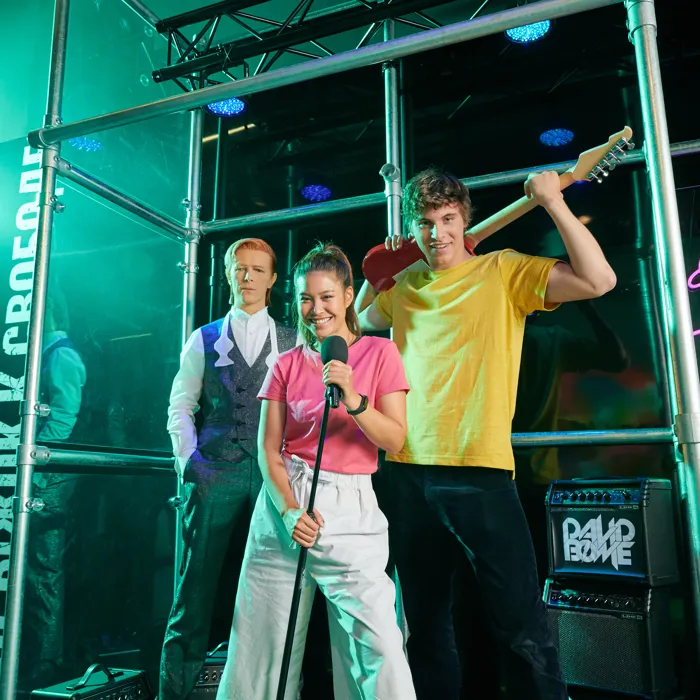 About David Bowie
David Robert Jones, his civil name, was born in 1947 in London. At the age  of 15 he made his first steps in the music industry. Under the name "Dave Jay" he worked as a singer and was part of various bands. However the hoped for chart success did not materialize. David continued to perform under the name "David Bowie" as a solo-artist.
After rather small sucess in the 60s he had his big break through in 1972 with his album "The Rise and Fall of Ziggy Stardust and the Spiders from Mars". He went on a world tour with this album until 1973. With hits like "Under Pressure" he wrote music history and is unforgotten for many. Beside his music career he was also succesful as an actor and producer. With over 140 million sold records of 26 studio albums he is one of the most important music atrists of our time.
His musical variety differs from rock´n´roll to pop up to electronic elements. Just as divers were his outfits and stage roles he made up such as the alien "Ziggy Stardust" and astronaut "Major Tom". With high-heels, shining make-up and different statements he is a style icon of our time and resolved traditional gender roles.
From 1976 on Bowie shortly lived in the Berlin district Schönberg together with Iggy Pop, where he fought his drug addiction. He died on the January 10th 2016 following his liver cancer diseas, which he hid from the public until shortly before his death. The last years before his passing he lived with his wife Iman Abdulmajid in Manhattan.