Madame Tussauds Berlin, Berlin 100!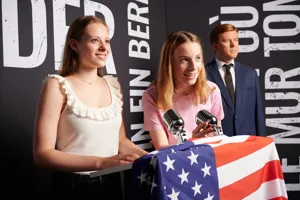 'Ich bin ein Berliner!'
Kennedy was the 35th President of the United States of America from 1961 to 1963.

When he was elected, JFK was 43 years old, the youngest president of the United States.

On 26 June 1963 John F. Kennedy said the famous sentence "Ich bin ein Berliner" in Berlin.

He was murdered in an assassination attempt on 22 November 1963 in Dallas.