Madame Tussauds Berlin, Berlin 100!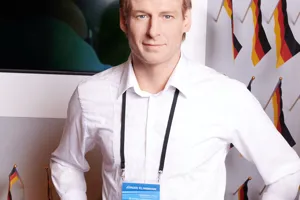 Facts about the former super striker
Jürgen Klinsmann was coach of the German national team from 2004 to 2006 and led the team to 3rd place during the summer fairy tale of 2006.

He was named Germany's Player of the Year twice and England's Player of the Year once.

In his career he has played for teams from 5 different countries: Germany, Italy, France, England and the USA.

Klinsmann won the World Cup with the German national team in 1990 and won the European Cup in 1996 as the captain of the team.