Madame Tussauds Berlin, Berlin 100!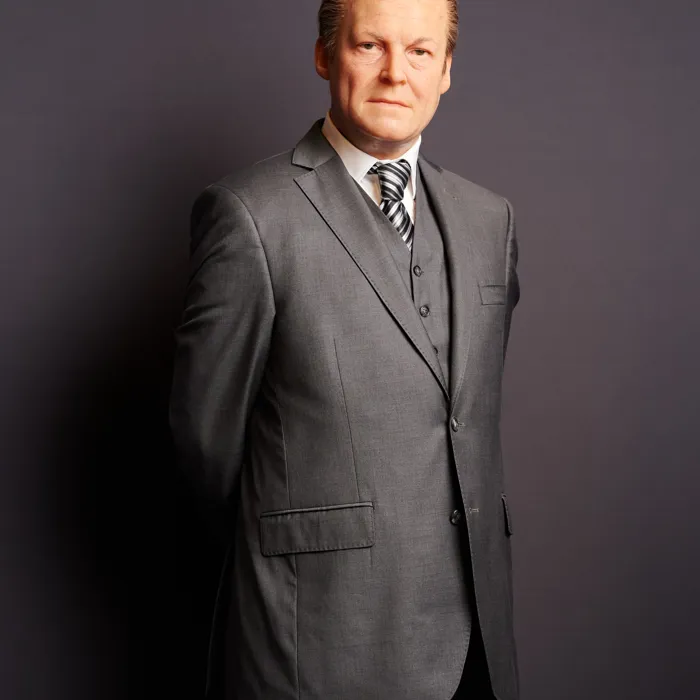 Facts about Willy Brandt
Willy Brandt was born Herbert Frahm on December 18, 1913. He was an illegitimate child, which was indeed still scandalous at the time and was also regularly held against him during his later political career. He never met his father and did not have a close relationship with his mother either, so he was largely raised by his step-grandfather Ludwig Frahm.
Brandt joined the SPD as early as 1930, only to leave a year later and join the Socialist Workers' Party of Germany (SAPD). The SAPD was banned during the Nazi dictatorship, forcing Brandt to flee abroad. He fled to Norway and worked there as a reporter and organized the SAPD abroad. During this time, he also adopted his alias "Willy Brandt", which was recognized as his official name in 1949.
After his return to Germany Brandt, having held Norwegian citizenship in the meantime, also regained German citizenship in 1948. He was a member of the German Bundestag from 1949 and was elected Governing Mayor of Berlin in 1955 before serving as Chancellor of Germany from 1969 to 1974.
With his "New Eastern Policy" Brandt was always striving for a closer relationship between the East and easing tensions in the Cold War, for which he was also awarded the Nobel Peace Prize in 1971. His kneeling in Warsaw in 1970 also became world famous. In 1974, Brandt resigned as chancellor after there had been GDR espionage in his closest environment. However, he remained politically engaged until his death in 1992.