Madame Tussauds Berlin, Golden 20's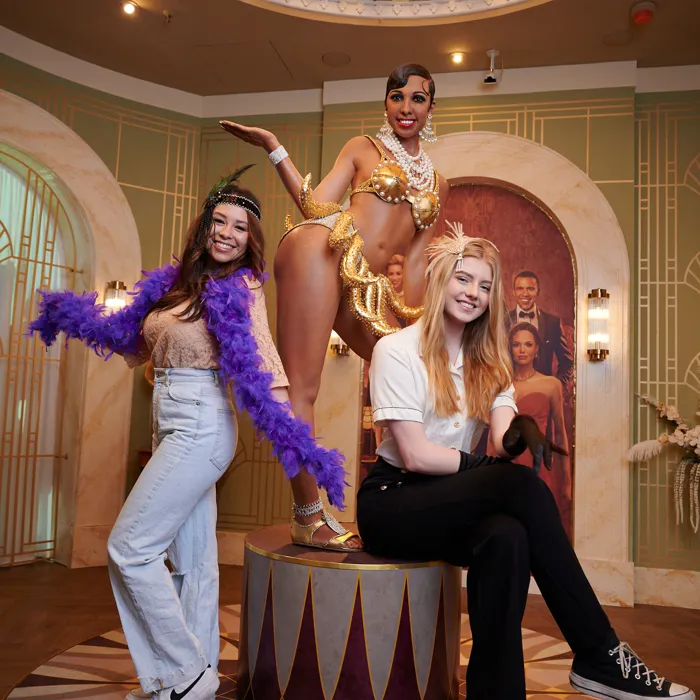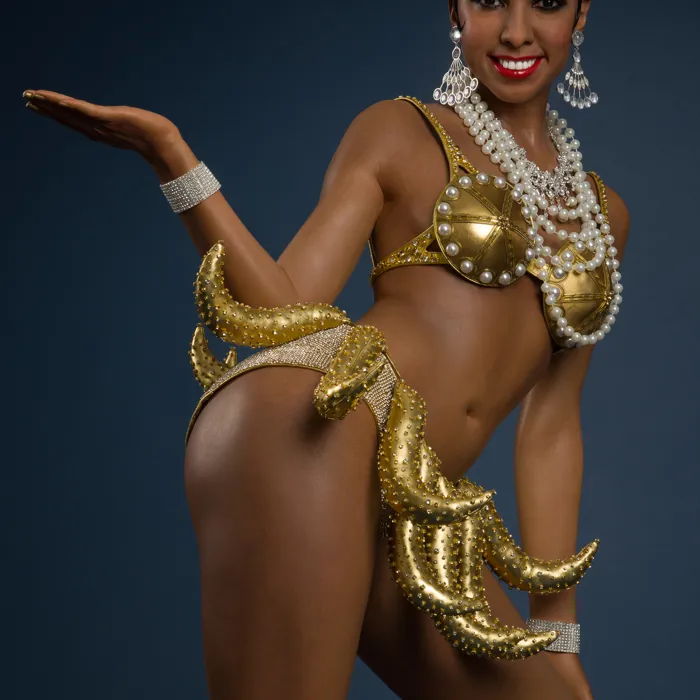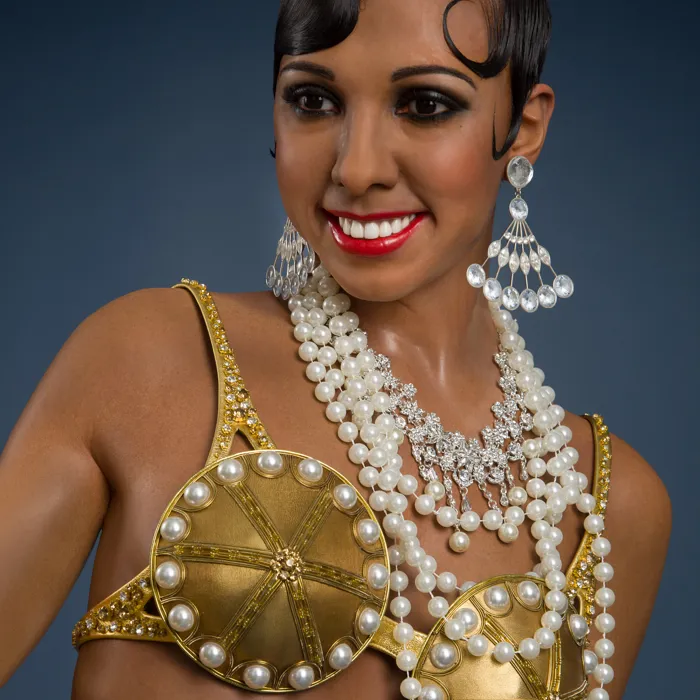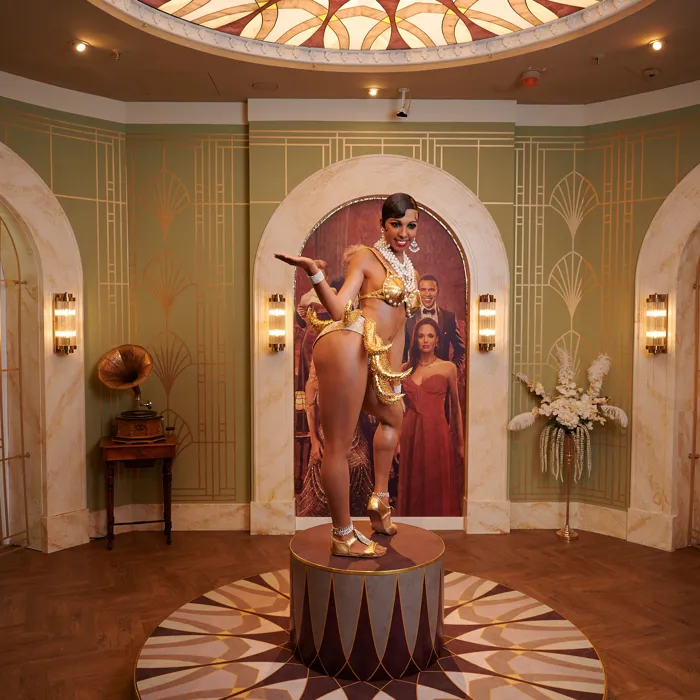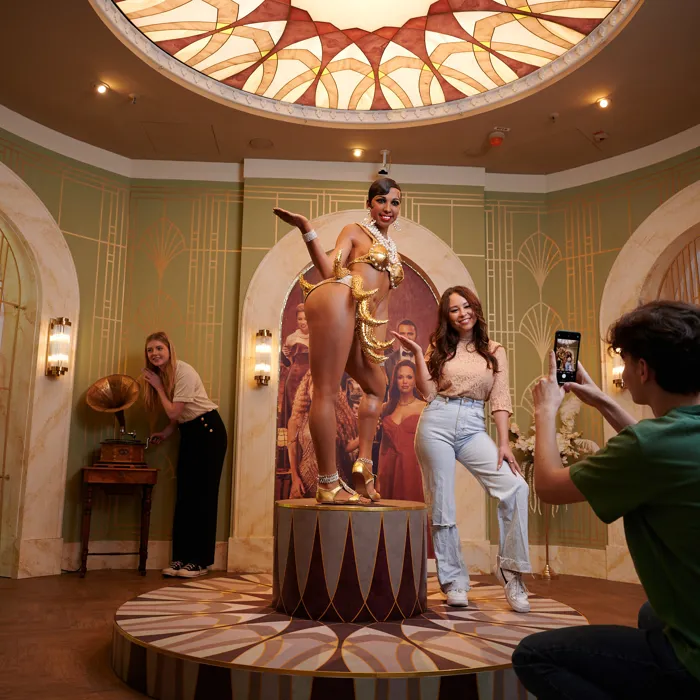 The impressive life of Josephine Baker
Josephine Baker was born Freda Josephine McDonald on June 3, 1906 in St. Louis, Missouri, USA. Baker was a singer and actress, and became world famous primarily as a jazz & Charleston dancer in the 1920s.
Baker supported Martin Luther King's civil rights movement and campaigned for equality and against racism throughout her life. She founded a "rainbow family" and adopted twelve children of different backgrounds and religions as a symbol of tolerance. Josephine Baker was unable to have children of her own.
During World War II, she joined the French Air Force as a pilot's license holder and also worked for the Resistance and the French secret service. On April 8, 1975, Josephine Baker celebrated her 50th anniversary on stage and died only four days later at the age of 68.
Josephine Baker's most popular act in Berlin was her dance "danse sauvage" in a banana skirt, which she also wears at Madame Tussauds Berlin.