Madame Tussauds Berlin, Golden 20's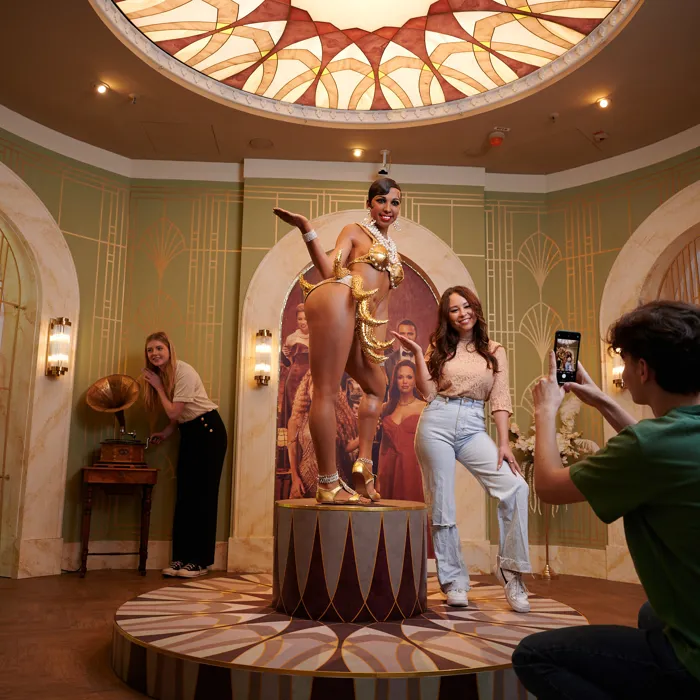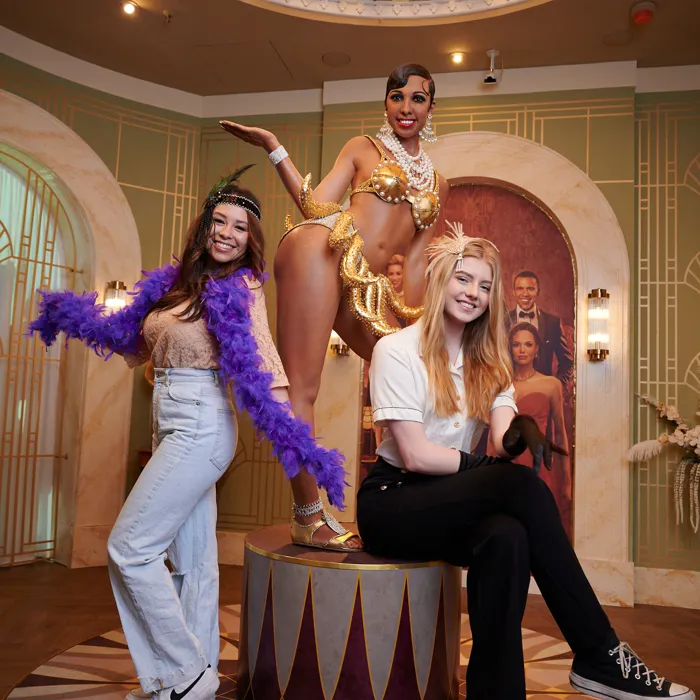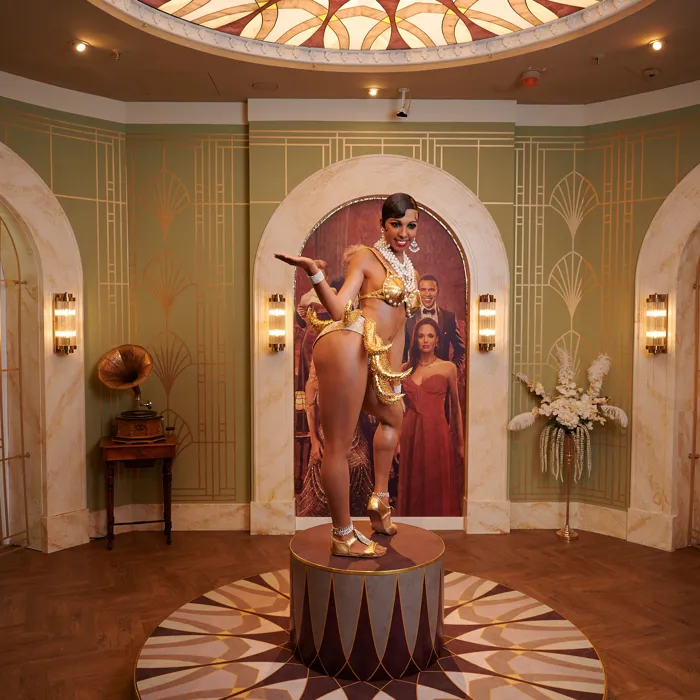 Josephine Baker im Madame Tussauds Berlin
Did you know?
Josephine Baker was born on June 3, 1906 as Freda Josephine McDonald in St. Louis, Missouri, USA.
Baker was a singer and actress and became world famous as a jazz & Charleston dancer in the 1920s.
She began her career as an actress in Philadelphia at the age of 16. After several engagements in New York City, her first engagements in Paris followed, where she became the star of the Parisian revue theater in 1925.
Baker had her first appearance in Germany on January 14, 1926 in the Nelson Theater on Kurfürstendamm in Berlin.
Her most popular number in Berlin was her dance "danse sauvage" in a banana skirt, which she also wears at Madame Tussauds Berlin.