Madame Tussauds Berlin, Golden 20's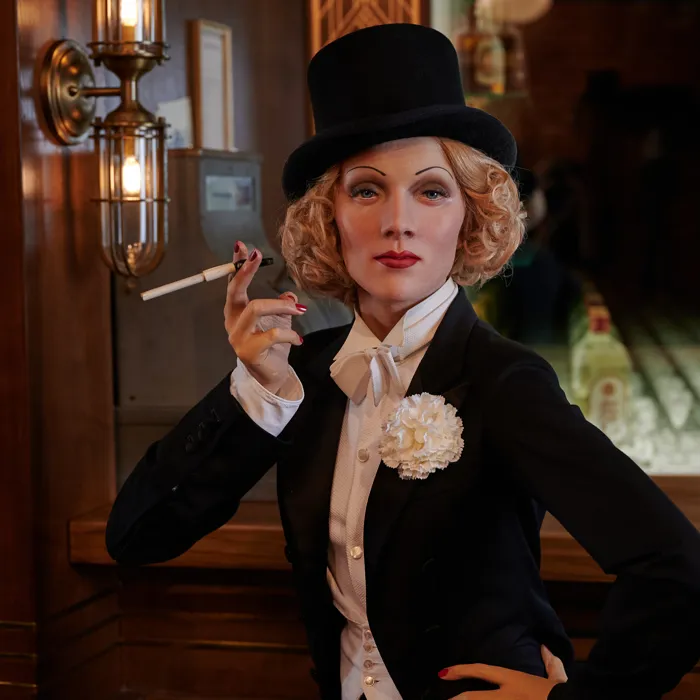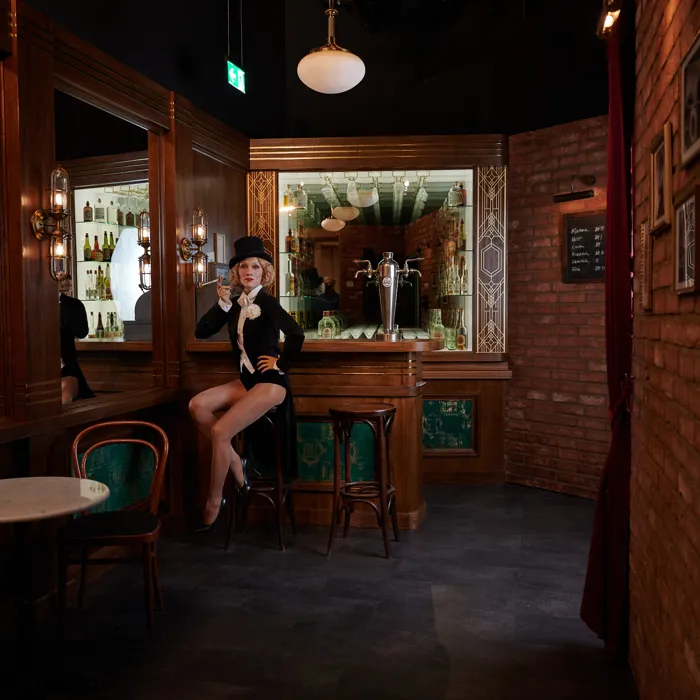 Marlene Dietrich im Madame Tussauds Berlin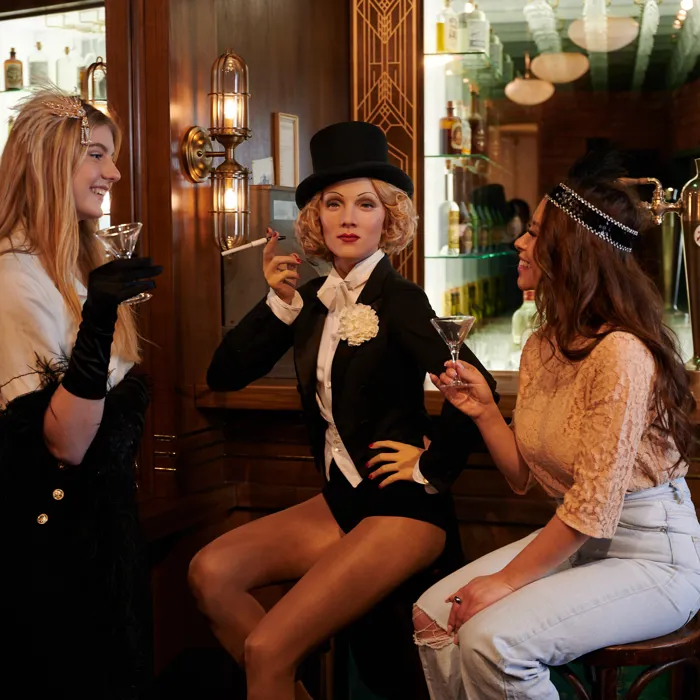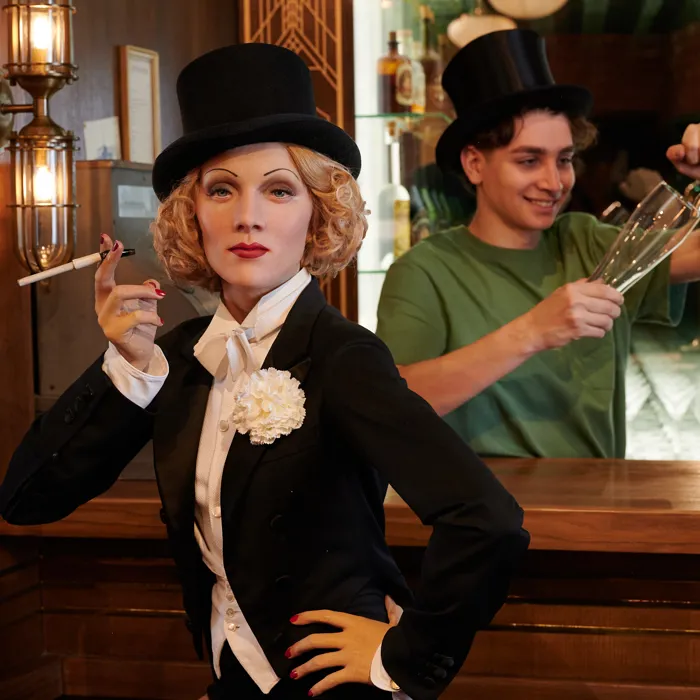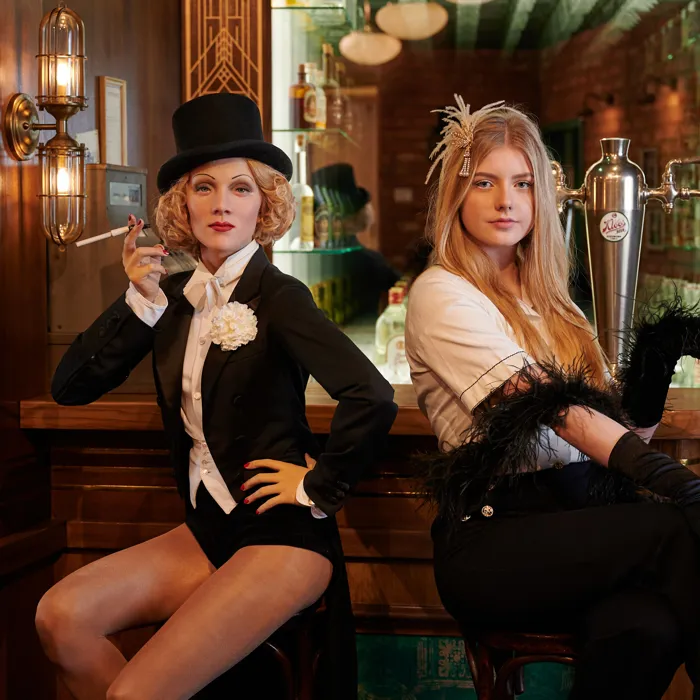 Did you know?
Marie Magdalene Dietrich was a German actress and singer, who was one of a few German-speaking artists to be successful in Hollywood during the 20th century. However, she is not only known as a diva of the film history, but also as a Hollywood style icon. Thanks to her trousers suits established as a decent garment for women in the 1930s.
Marlene Dietrich began her career as an actress at the theater and in several silent films of the Golden Twenties in Berlin. The big breakthrough came in 1930 with the film 'Der Blaue Engel' directed by Josef von Sternberg, where she played the leading role of Lola Lola and sang the well-known song 'Ich bin von Kopf bis Fuß auf Liebe eingestellt'. 
As is true of every genuine Hollywood diva, Marlene Dietrich has won numerous awards and honors not only during her lifetime, but also after her death. She received not only a nomination for the Oscar and the Golden Globe Award, but was awarded the Special Tony Award in 1968. As one of the first Germans she got a star on the Hollywood Walk of Fame in 1960 and 50 years later she was honored with the first star on the boulevard of stars in Berlin.