Madame Tussauds Berlin, Golden 20's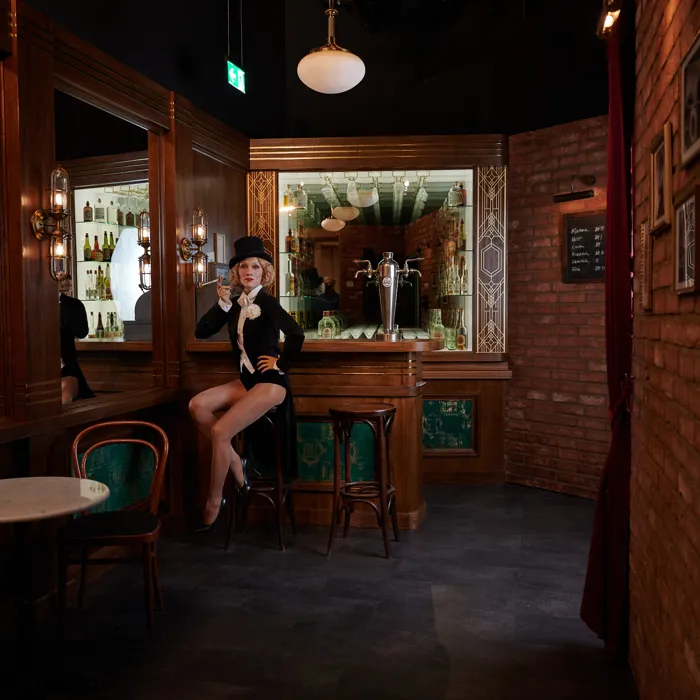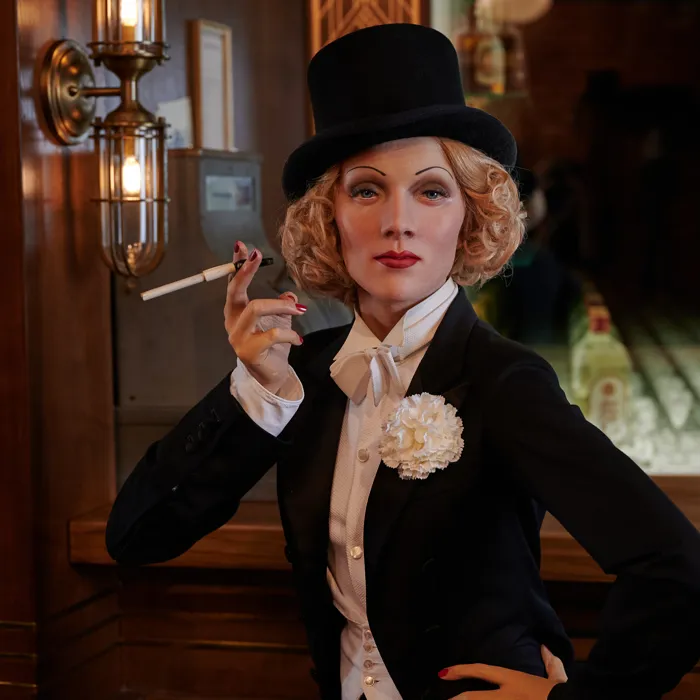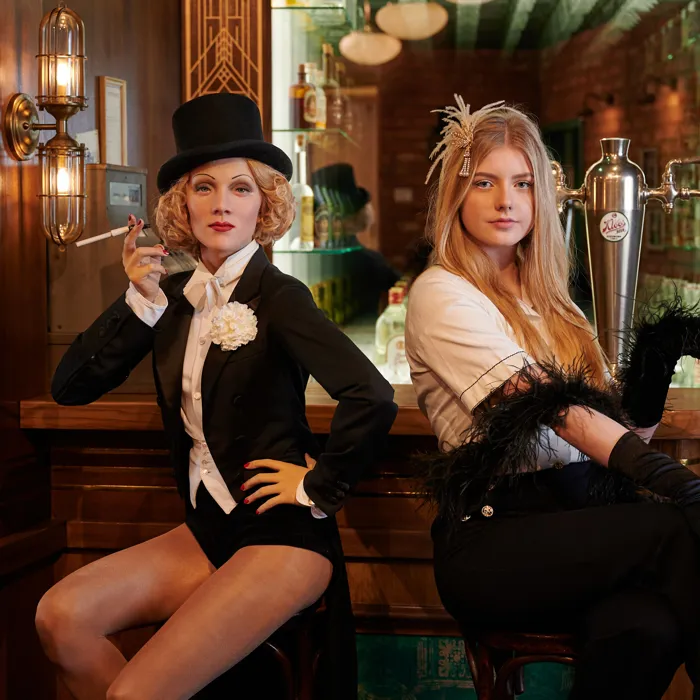 The life of Marlene Dietrich
Marlene Dietrich was born in 1901 in Schöneberg, now Berlin, and was a German-American actress and singer. She is considered an icon and made pantsuits presentable for women in the 1930s.
She made her breakthrough in 1930 with her leading role as vaudeville singer Lola Lola in "The Blue Angel." In 1931 she was awarded an Oscar for "Best Actress in a Leading Role" in the film "Morocco" (1931). Two very successful songs of Marlene Dietrich are "Lili Marleen" (1945) and "Sag mir wo die Blumen sind" (1962).
In protest against Nazism, she took on the American citizenship in 1939 and supported US troops in World War II by visiting hospitals and singing.
In her last film, "Just a Gigolo" in 1979, she was in front of the camera with David Bowie, among others. After filming, she lived withdrawn in her Paris apartment until she died at the age of 90.