Why Upgrade to Madame Tussauds Hollywood Premium Tickets? Here's What You Get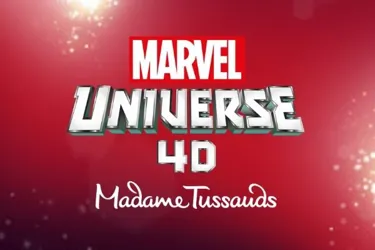 Madame Tussauds Hollywood is a wax museum that features life-size wax figures of celebrities, music stars, sports legends, and iconic movie characters. The only wax museum that works directly with celebrities, it's a popular tourist attraction and a go-to experience for families, friends, and out-of-school teens on busy summer afternoons. If you are looking for a unique Los Angeles experience coupled with the ultimate, one-of-a-kind Marvel 4D experience, then you are definitely going to want to consider visiting Madame Tussauds Hollywood and upgrading to Madame Tussauds Hollywood Premium Tickets.
There are a number of benefits to upgrading to Madame Tussauds Hollywood Premium Tickets. These include:
Marvel 4D Experience: Feel the power of your favorite Marvel superheroes in Madame Tussauds Hollywood's thrilling 4D movie. Experience wind-chilling, water-soaking, and face-flinching special effects as you get closer than ever before to Captain Marvel, Thor, Black Panther, Rocket, Spider-Man, Ant-Man and the wasp as they battle Loki in a bid to save the world. 
Bundled savings: When purchasing a premium ticket from Madame Tussauds Hollywood, guests save on every purchase. Bundles may include access to an exclusive Marvel 4D Hollywood experience, deals on custom photos and souvenirs of your visit, or tickets to our local partners, Ripley's Believe It or Not! and Big Bus Tour. 
Interactive Experiences: Madame Tussauds Hollywood offers a number of interactive experiences, such as over 50 unique photo opportunities with props and the chance to immortalize your hand in wax at their Wax Hands station. 
Professional Photos: With premium tickets, you can receive unlimited digital downloads of professional photos taken by Madame Tussauds Hollywood photographers. These photos will make great souvenirs of your visit.
Here are a few tips for making the most of your premium ticket:
Plan your visit ahead of time: This will help you make the most of your time and avoid any surprises. Premium tickets like bundles for Ripley's Believe It or Not! and Big Bus may involve scheduling a few hours more for your trip to Hollywood Boulevard. 
Take advantage of booking online: This will save you time and let you spend more time exploring the exhibits and taking selfies with the wax figures. 
Participate in interactive experiences: These experiences are a great way to learn more about the museum and its exhibits, and these unique vacation memories can't be made anywhere else.  
Maximize your photo opportunities: There are many photo opportunities throughout the museum. Be sure to take advantage of them and capture your memories. To get the best selfies and photos with their wax figures, Madame Tussauds recommends making sure the picture-taker is standing in level with the wax figure's "eyeline". This means that the wax figure will look most realistic when you take photos head-on with the figure looking straight at the camera.
Use your guidebook to enhance your experience: Guidebooks can be purchased at Madame Tussauds in addition to your premium ticket. The guidebook provides detailed information about the museum and its exhibits. It also includes exclusive content and offers.
In addition to premium tickets, Madame Tussauds Hollywood also offers a variety of other ticket options, including general admission tickets, group tickets, and school tickets.
Madame Tussauds Hollywood Premium Tickets offer a number of benefits that can make your visit more enjoyable. If you are looking for a more personalized and enjoyable experience, then you may want to consider upgrading to premium tickets such as the Marvel 4D. Big Bus, or Ripley's Believe It or Not!. 
Final Thoughts and Recommendations for Upgrading to Premium Tickets
Upgrading to Madame Tussauds Hollywood Premium Tickets is a great way to get the most out of your visit. Guests with premium tickets tend to have a more enjoyable time at Madame Tussauds Hollywood. Check out some of their positive reviews:
Shannon G. purchased the Big Bus ticket bundle and said, "It was so cool… It's so worth it. The place has a lot of figures to look at… Make sure to watch the Marvel movie in the end, it's really cool."
Local guide Jenna B. said, "This place was so much fun!!" Her group "bought the joint museum package with Ripley's Believe It or Not! and Madame Tussauds and the price was so worth it for the fun [they] had."
Come experience Madame Tussauds Hollywood's premium ticket offering yourself - book your wax figure experience today!