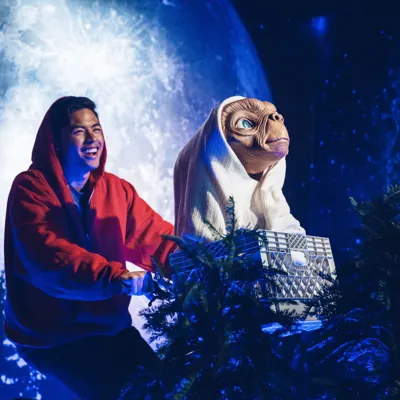 Lights, Camera, Action!
It's a backstage pass like never before!
Take a tour around the studio back lot to see what goes on behind-the-scenes and meet your favorite stars hard at work.
Learn filmmaking from the greats as you watch Quentin Tarantino and Uma Thurman on set, chill with Jack Nicholson in-between takes, and take a ride with E.T. on the famous flying bike.