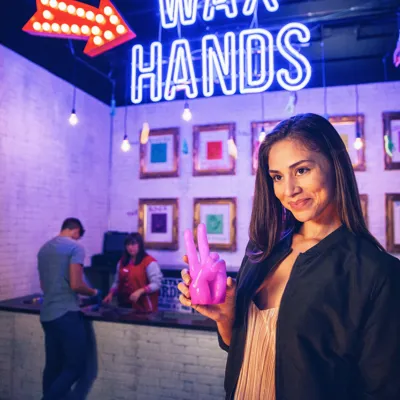 Now it's your turn to get WAXED!
At our Wax Hands experience, you'll get to create and take home your very own wax hand! Available in many colors and patterns. Our wax experts will guide you through the process of immortalizing yourself in wax from first dip to the final product. You've seen our celebs in wax, and now it's your turn!
Guests must be at least 5 years old.
Guests must be at least 48 inches tall.
Guests will be required to complete a waiver on-site.
Single wax hand ticket only - admission NOT included and must be purchased separately