Sensational Immersive Music Experience
Book Online and Save
Present e-ticket and visit the attraction directly
Sensational Immersive Music Experience
Book Online and Save
Present e-ticket and visit the attraction directly
Madame Tussauds, The Champions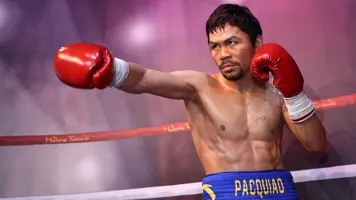 #PacquaioForMTHK Exclusive Interview
The Pacman has arrived! World boxing legend Manny Pacquiao joins the biggest celebrities, icons, and public figures at Madame Tussauds Hong Kong!
As a special treat for Pacquiao fans, we have a special package promo online! To avail of the promo, visit our website https://www.madametussauds.com/hong-k... and simply input promo code "Manny2021" before checking out. Promo duration is until December 31, 2021.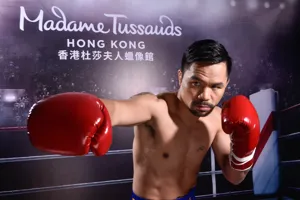 Did you know?
A Filipino professional boxer, also the only eight-division world champion in the history of boxing.
In 1995, Pacquiao started his professional boxing career when he was just 16 years old. In June 2001, he won the bout held in Las Vegas and received increasing recognition in the U.S.
In December 2008, Pacquiao won the fight with the six-division world champion Oscar De La Hoya. The fight would be De La Hoya's last one, as he announced his retirement from boxing shortly after. In November 2009, Pacquiao defeated Miguel Cotto via technical knockout at the MGM Grand Garden Arena. With this victory, Pacquiao took the WBO welterweight title and became the first seven-division world champion.
In April 2016, Pacquiao won the match with Timothy Bradley to capture the vacant WBO International and lineal welterweight titles at the MGM Grand Garden Arena in Las Vegas.
In 2010, he was proclaimed congressman of the lone district of his wife's hometown, Sarangani. He scored a landslide victory over the competitor and won re-election in 2013. In 2016, Pacquiao was formally proclaimed as one of the winners of Philippine Senate seats by the Commission on Elections.
Find Out More
More other Figure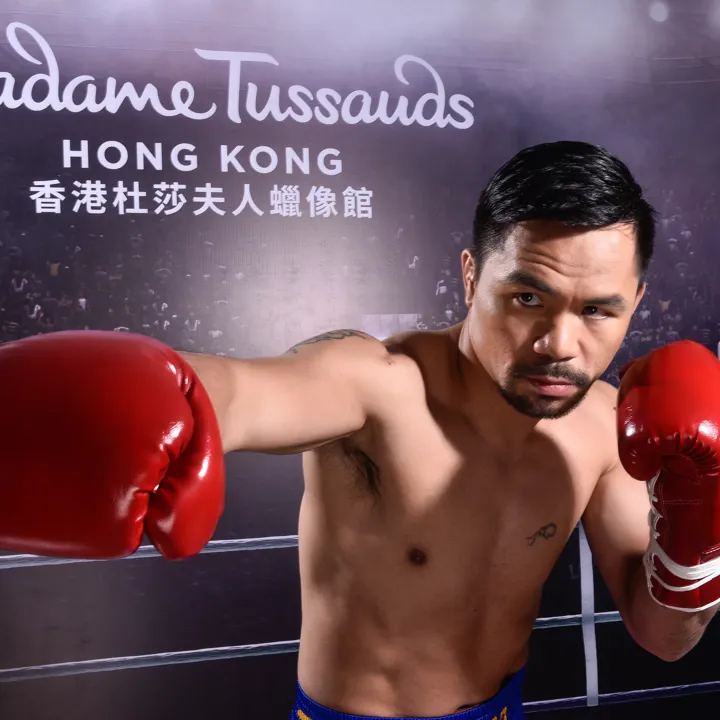 Manny Pacquiao
" When I was younger, I became a fighter because I had to survive. I had nothing. I had no one to depend on except myself. I realized that boxing was something I was good at, and I trained hard so…
Madame Tussauds, The Champions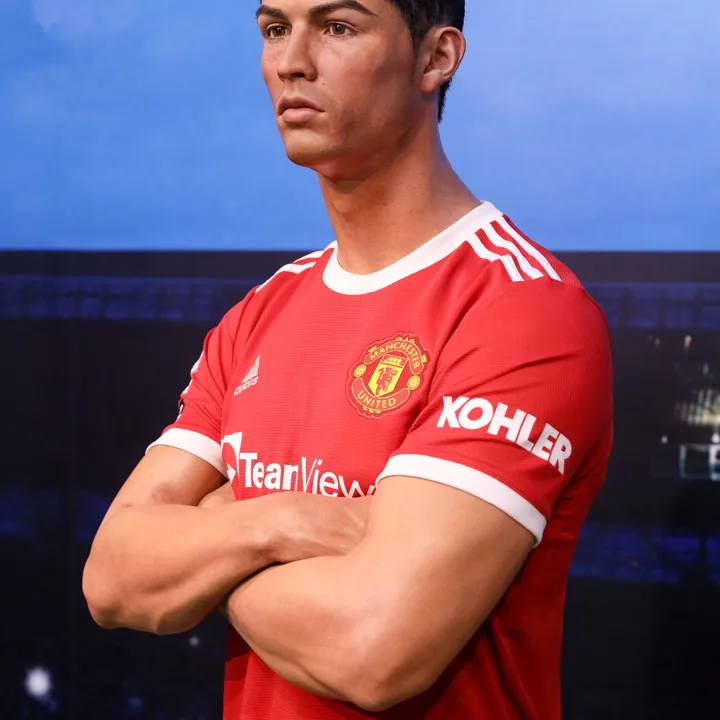 Cristiano Ronaldo
"My free-kick secret? I just look at the net and say 'Take the kick, Cristiano'"
Madame Tussauds, The Champions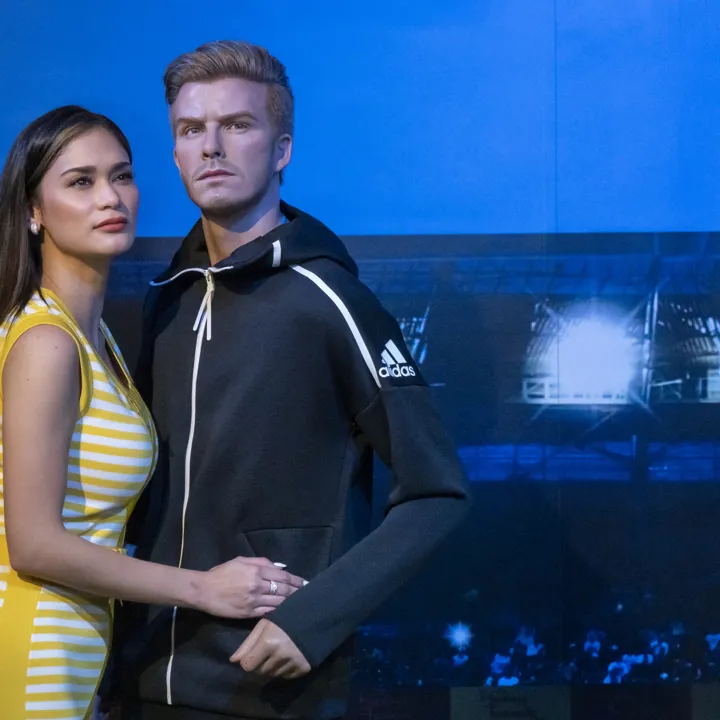 David Beckham
"I have come to accept that if i have a new haircut it is front page news."
Madame Tussauds, The Champions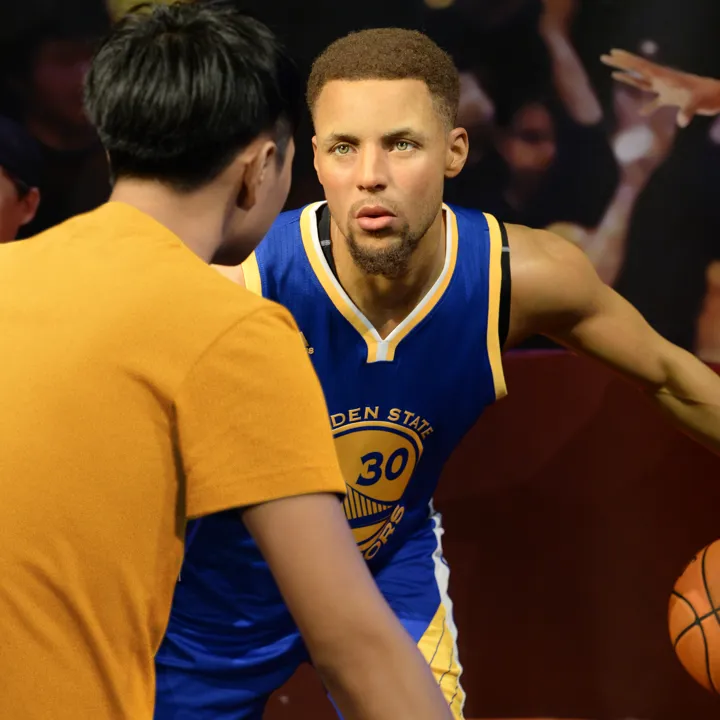 Stephen Curry
"Get creative. Try a different angle, a different lane, a different move or a different shot – just make it work."
Madame Tussauds, The Champions
Yao Ming
"I'm just one of the 1.3 billion Chinese."
Madame Tussauds, The Champions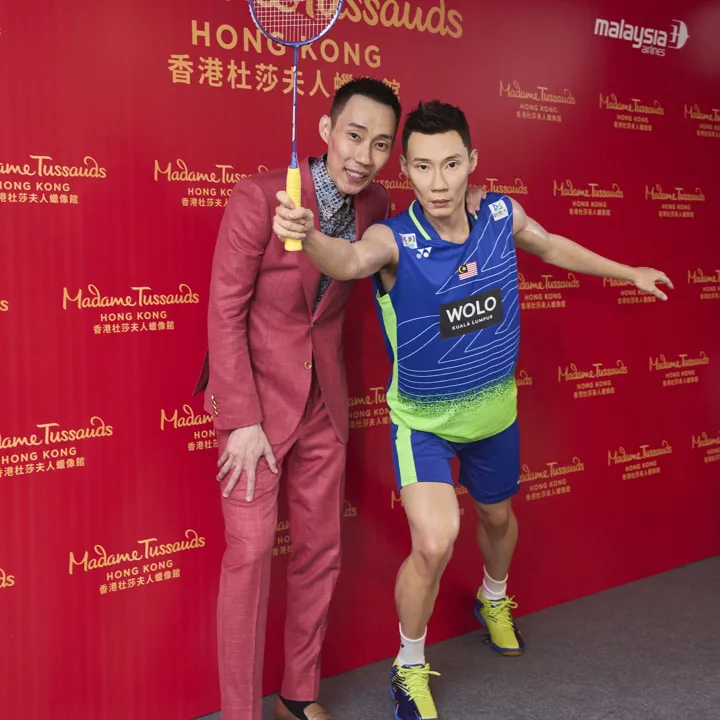 Lee Chong Wei
"Never slack off on your responsibilities. If you do, do your best."
Madame Tussauds, The Champions