BOOKING.COM ROLLS OUT THE RED CARPET AT MADAME TUSSAUDS FOR A SLEEPOVER WITH THE 'STARS'!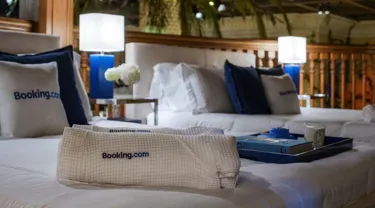 For the First Time, Booking.com Offers Overnight Experiences at Seven Iconic Celebrity Attractions Across the U.S.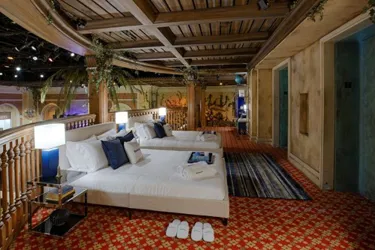 Press Release Available for Download Here.
Booking.com is offering exclusive overnight stays at Madame Tussauds New York for a "sleepover with the stars." Now that's what we call celebrity treatment!
For 3 nights only (April 5, 6, 7), celeb-obsessed guests can book a private 1-night stay at the world-famous attraction where the red carpet will be rolled out for a true VIP experience. Squads of up to 4 can book this star-studded evening starting March 28th at 12:00PM ET.
Fit for a superstar, this A-list experience includes: 
- VIP entry for each guest to Madame Tussauds New York on the night of the stay, along with a behind-the-scenes look at how the attraction's artists make their magic 
- A private "Selfie-Butler" to ensure guests stay looking fierce 
- Dinner, snacks and a breakfast basket 
- Gift bag full of Madame Tussaud's goodies
The Ultimate Fame Experience! Reserve now at Booking.com, you seriously don't want to miss out. Your room awaits!