Great Places to have a laugh in Sydney
Tuesday 15th October 2019
sydney, things to do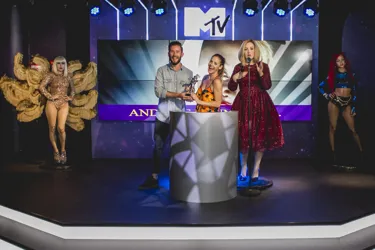 Sydney is full of fun things to do. Love comedy? Round up your friends, because there's somewhere to go for big belly laughs and silly vibes, every day of the week!
A surprising place for a good-chuckle is Madame Tussauds Sydney. The attraction has existed for over 200 years, with a rich, fascinating history of wax figures. But did you know it's a great place to let loose and LOL? At Madame Tussauds Sydney, you can step out from the audience, and become part of the show. There are interactive exhibits, where you can do your best impersonations, bust some moves, and snap side-splitting selfies.
Act Royal
Brush up your best high-class British accent and learn to walk and dress like Her Majesty the Queen. Fancy a cuppa, Your Highness? The Royal Academy is where you can meet the British Royal Family, including Prince William, Kate Middleton and new arrivals, Prince Harry and Meghan Markle.
Take the Comedy Stage
Loosen up. Grab a mic, and sing out loud to your heart's content at MTV Music Zone's recording booth. Will you win the MTV best newcomer award? You can even transport yourself to an epic music festival through virtual reality. For ultimate ROFLs, serenade Justin Bieber like baby, baby, baby, ohhhh. Feel like 22 with Taylor Swift. Or get old school spinning around with Kylie Minogue.
It's Fashion, Darling
Make like Megan Gale and Miranda Kerr at the Fashion Zone. Whether you're getting a digital make-over, strutting the catwalk, striking poses or trying on this season's latest threads, this exhibit gives you a chance to let your hair down, and pout those lips.
Marvel Make-Believe
For all you superhero fans, the Marvel zone lets you hang off the ceiling like Spiderman, try on Iron Man's suit and get an idea of how remarkable Wolverine's claws are in real life. This is the place for plenty of fun photo opportunities; make sure you recreate the famous upside-down Spiderman kiss. Get nostalgic for your favourite film scenes!
Bollywood Dreams
Do you like to move it, move it? Grace some Bollywood attire, and learn how to dance just like Priyanka Chopra Jonas and Shah Rukh Khan at the rehearsal studio. And when you're ready – hit the main stage for your star performance. Get the video camera rolling!
Meet Comedy Legends
Crikey, mate! Animal enthusiast Steve Irwin may not have been an official comedian, but he sure stole hearts and made millions of us laugh with his hit TV show, The Crocodile Hunter. Spark up a conversation using Steve's legendary Aussie accent at the Film & TV Zone. Here, you can be interviewed on TV (because you're an icon, darling!), and join the set of your favourite soapie.
There are more famous faces who made the nation laugh. Throw some Kung Fu moves (and punchlines) with Hollywood's best-known martial arts star, Jackie Chan. Or have a bevvy with Rove McManus, an award-winning comedic TV presenter, at the red-carpet party – don't forget to drop a tune at the DJ booth. And say hi to Rebel Wilson!