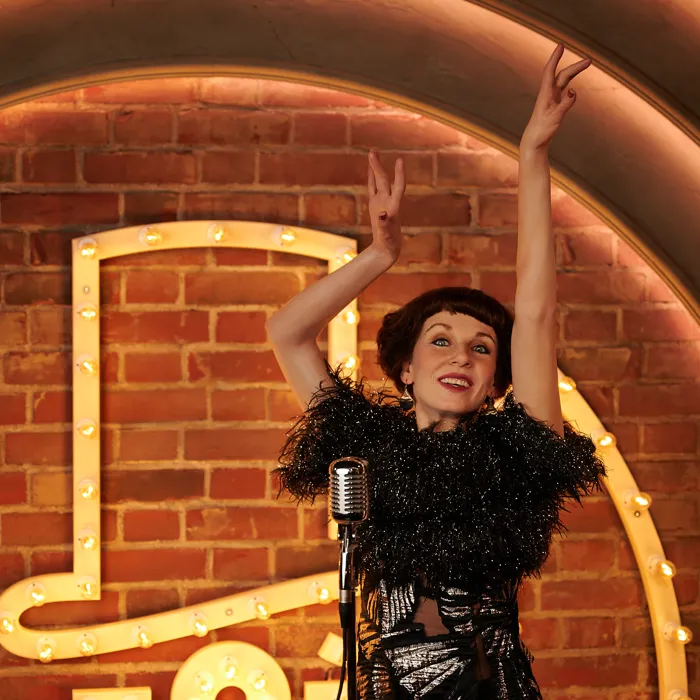 Meret Becker verewigt in Wachs als Schauspiel-Diva Esther Kasabian aus der Serie "Babylon Berlin"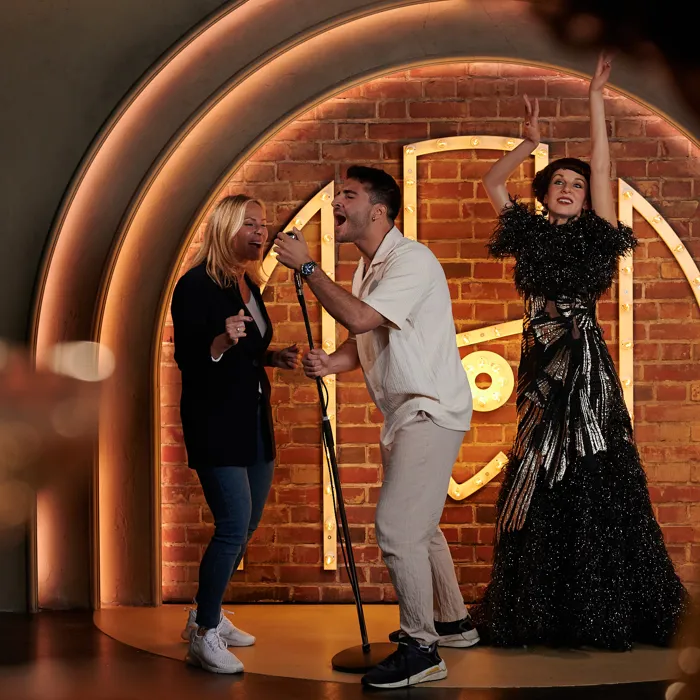 Performe auf der Bühne der Babylon Berlin Bar Seite an Seite mit Esther Kasabian.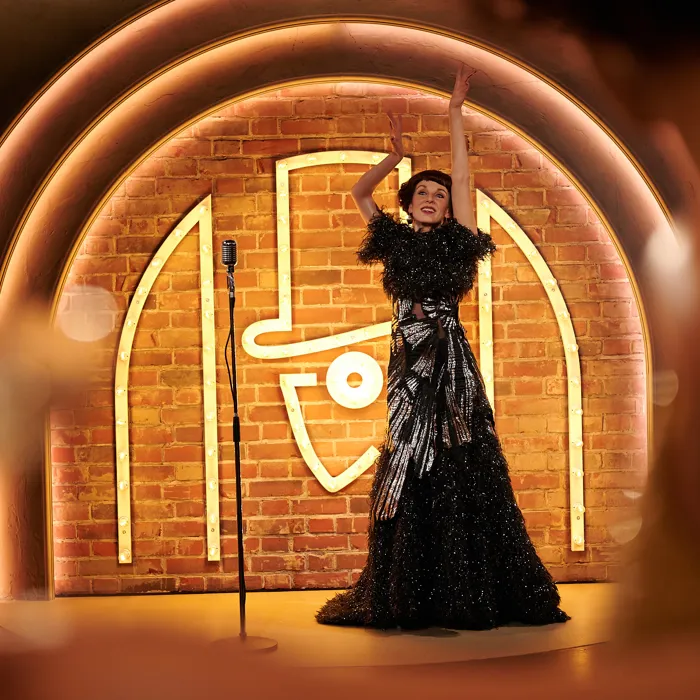 Meret Becker als Esther Kasabian im Madame Tussauds Berlin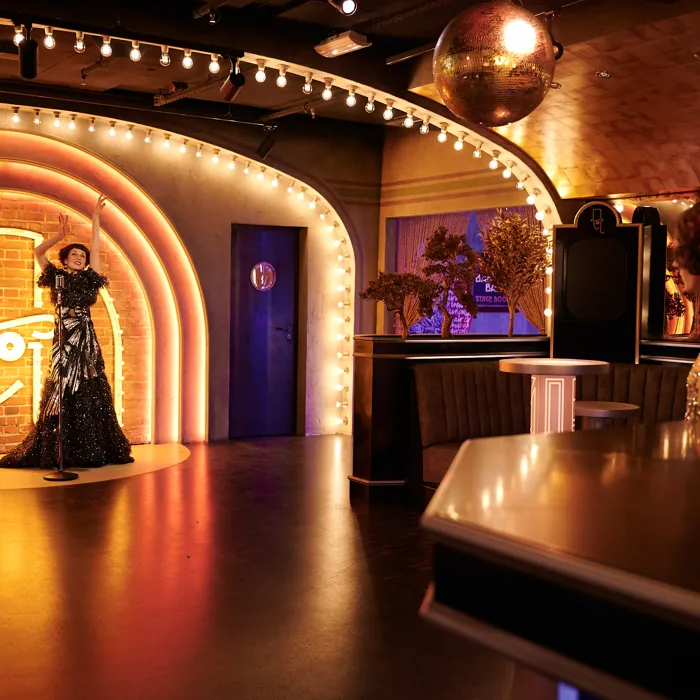 Die Babylon Berlin Bar im Madame Tussauds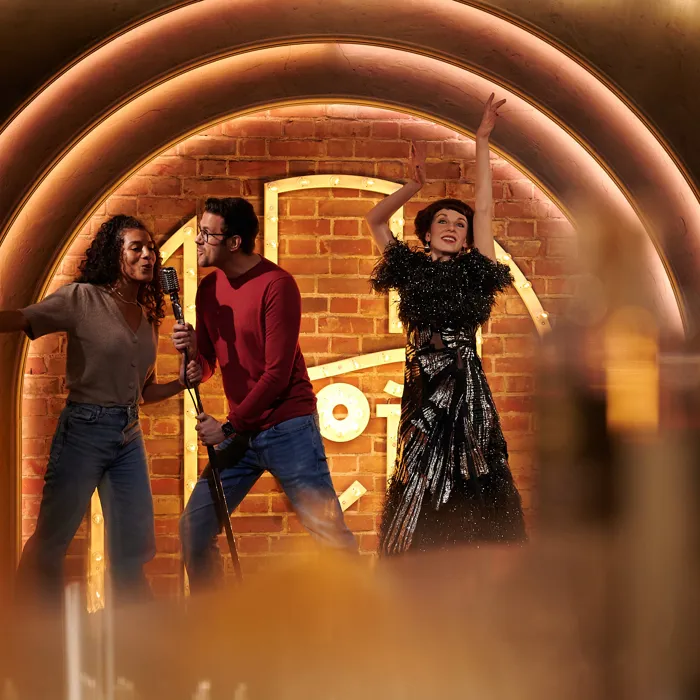 Singe und tanze auf der Stage mit Esther Kasabian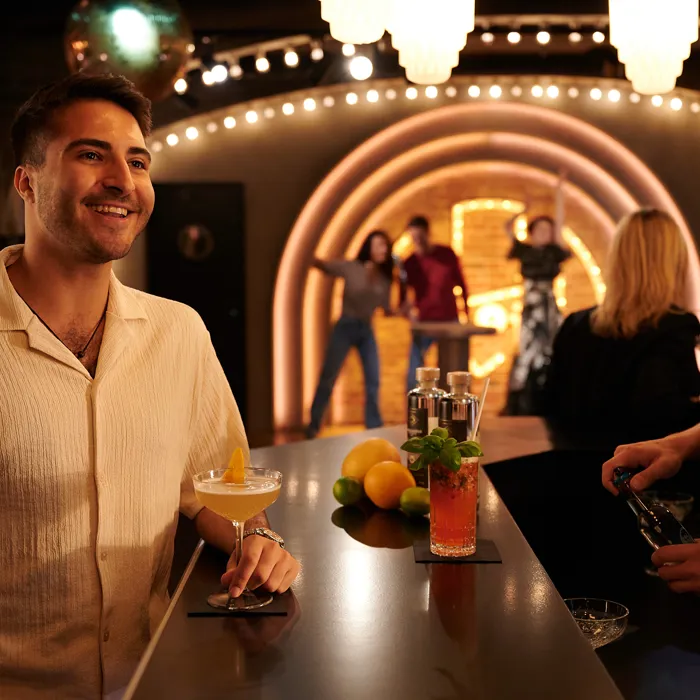 Die neue Bar zur Krimi-Serie "Babylon Berlin" im Madame Tussauds Berlin.
The Showgirl
Esther Kasabian only appears in Babylon Berlin from season 3 onwards. She is the wife of Edgar Kasabian, better known as "the Armenian". Her husband finances the shooting of the film "Demons of Passion", which leads to a series of murders, which Detective Rath and Charlotte Ritter investigate. Esther was a celebrated actress for a long time and gets the leading role in "Demons of Passion" due to the murders of the other actresses.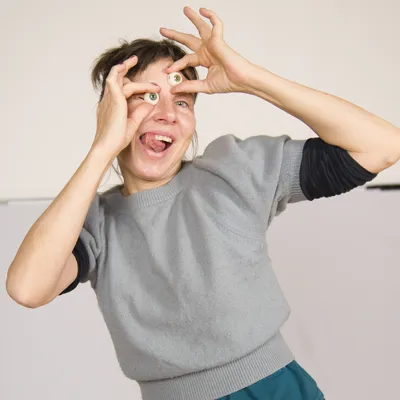 Fun Facts about Meret Becker
Meret Becker was born on 15 January 1969 in Bremen, the daughter of the actor Rolf Becker and the dancer Monika Hansen.
She is a German actress, singer and author. She is also a passionate dancer and studied ballet in her youth.
She became known to a wide audience through her role as Commissioner Nina Rubin in the television series "Tatort".
As a singer, she has released several albums, including "Nachtmahr" and "Deins & Done", and is touring through Germany in 2023.
Becker has already received several awards for her acting, including the German Film Award and the German Television Award.