Madame Tussauds Berlin, Berlin 100!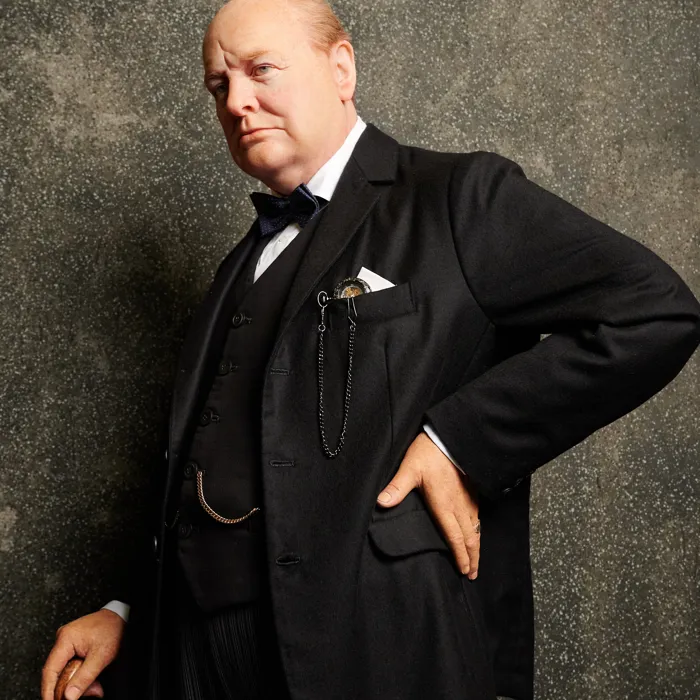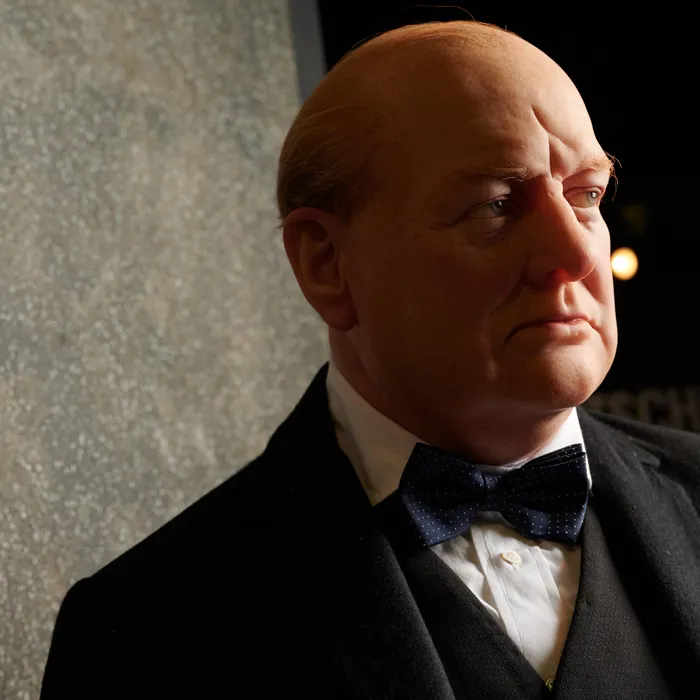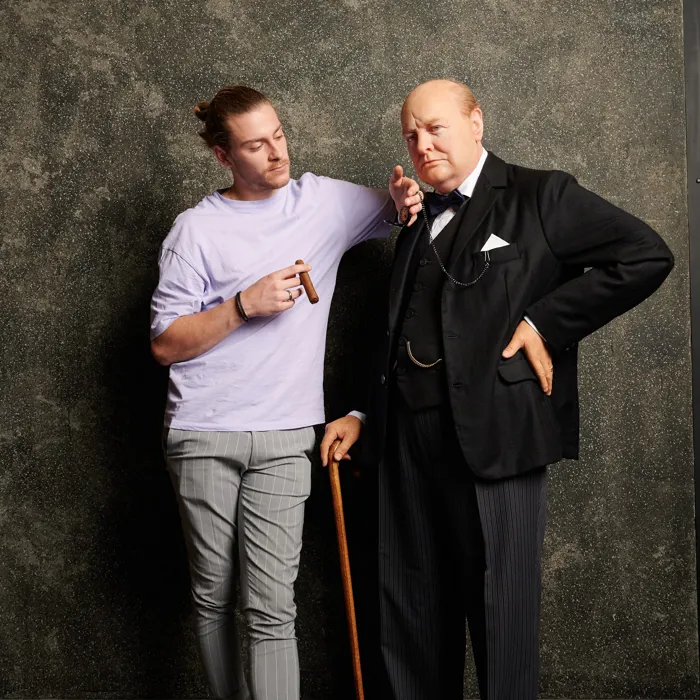 Facts about Winston Churchill
Sir Winston Leonard Spencer-Churchill was born in 1874 to a wealthy high aristocratic family. His father was an influential politician and his mother an American millionaire's daughter.
He attended several elite schools before joining the military in 1893. As an active soldier and war correspondent, he participated in five colonial wars before being elected to the British House of Commons in 1901. As Secretary of the Navy, he was already politically involved in World War I, but held various political offices before that as well.
In the interwar period, he turned to the arts. He painted and was a writer, even being awarded the Nobel Prize for Literature in 1953. He regularly invited people to dinner parties, at which Charlie Chaplin, for example, was a guest.
He took an early and decisive stand against Nazi Germany and Hitler, but his warnings were not taken seriously until after Hitler's invasion of Poland. As Prime Minister from 1940 to 1945, he led Britain through World War II and was re-elected as Prime Minister from 1951 to 1955.
Even in his time, Churchill was considered an important person, so that he received his first wax figure at Madame Tussauds in London as early as 1908.