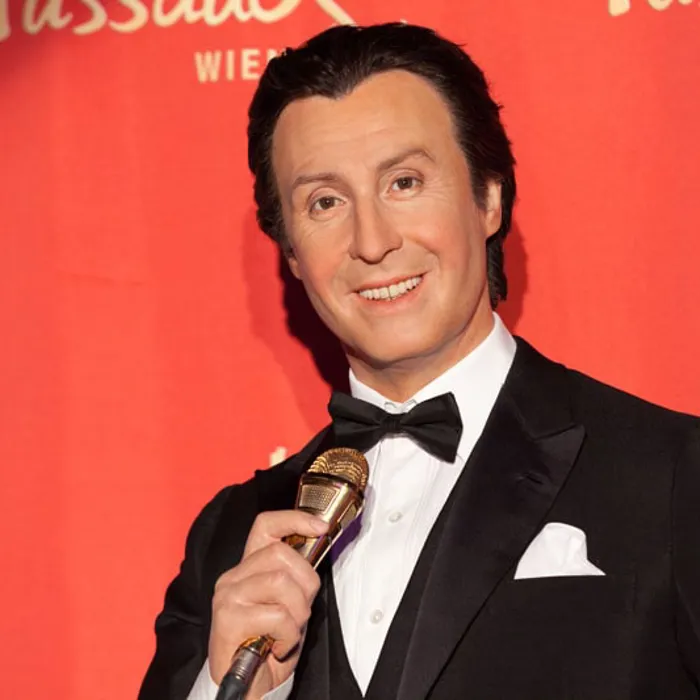 Mach ein Foto mit Peter Alexander im Madame Tussauds Wien
Did you know?
Born as Peter Alexander Ferdinand Maximilian Neumayer, for decades he was the most popular and successful entertainer and show star in the German speaking area. He graduated from the famous Max-Reinhardt-Seminar, with distinction. During his career Peter made 44 films, including 'Im weißen Rössl' (1960) in his role of Ober Leopold. He also played the character of 'Count Bobby' in the absolutely legendary Count Bobby- movies (1961 - 1965).
In his Peter Alexander Shows he was host, entertainer, parodist, and singer between 1969 and 1996, with which he reached and thrilled audiences of up to 38 million. He recorded 120 original LP's, 156 singles and sold 46 million records in Germany alone. Referring to his record label, Peter Alexander is the only German speaking singer who has been in the German charts for more than 60 years with his recordings. For his tours – specially in 1975 where 450.000 people attended – he was awarded serval times. He was awarded the medal for earnings for the republic of Austrians well as 5 Golden Cameras, 10 Bambies, Golden Lions, and Gold and Platinum Romy awards among others.
Exactly one year after the death of Peter Alexander, on February 9th 2012, Madame Tussauds Vienna launched his wax figure. Peter Alexander was often named by the visitors as a new wax figure at Madame Tussauds Vienna. Since summer 2011 a team in the studios in London has been working on the creation of the wax figure, particularly with photos and information of close associates, as Peter Alexander had already died at that time. The special feature of the wax figure of Peter Alexander is the original suit and a golden microphone that was provided by the Austrian entertainer, Viktor Gernot.