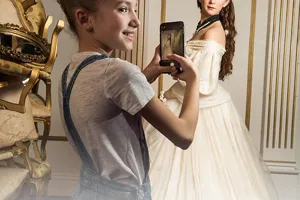 We take a look into the life of one of the most fascinating characters in Austrian history - Empress Elisabeth of Austria - modern, gentle yet relentless. In addition to this, Sisi (as Austrians like to call her) took on an exciting journey to all the places that played an important role in her life all throughout the year 2017.
Sisi's Dressing Room
Talk to Sisi as a 3D projection!
Sisi's Dark Side
Discover another side of her personality
The Court Ball
Dancing cakes and golden Walz steps will take you back to Sisi's times.
The Travels
The wax figure of Empress Elisabeth goes on a journey.