Book online for guaranteed access
Reschedule your tickets for free
Over 90 lifelike wax figures
Book online for guaranteed access
Reschedule your tickets for free
Over 90 lifelike wax figures
Interactive Fun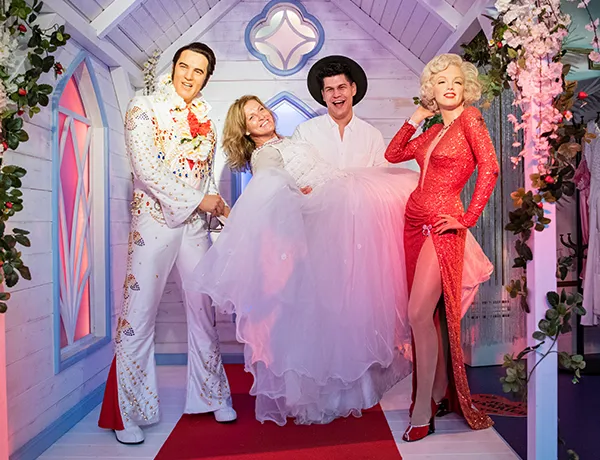 Wedding Chapel
Get married by Elvis Presley & Marilyn Monroe in Las Vegas style! A wedding chapel with a wedding altar and wedding dress is waiting for you!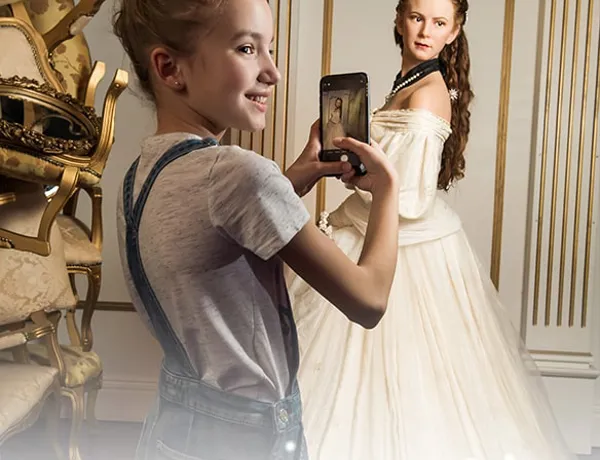 Sisi Uncovered Experience
Immerse into our 5D-action experience about one of the most fascinating characters in Austrian history - Empress Elisabeth of Austria - modern, gentle yet relentless.
Virtual Reality Experience with the "Bergdoktor"
Get into the typical 1976 Mercedes 200 (W123) and let yourself be chauffeured by Hans through the picturesque setting with virtual reality glasses.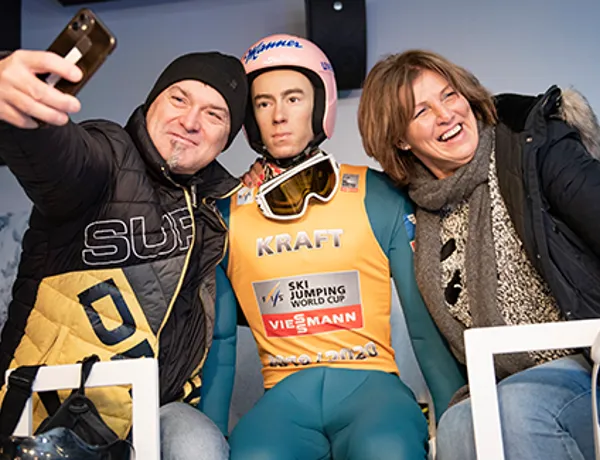 Winter Fun
Fancy a VR experience with Stefan Kraft? Party with Andreas Gabalier? Experience all this and much more at our Wintergaudi!
Historical Areas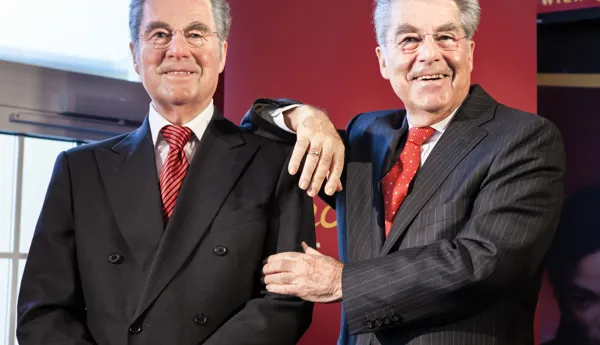 Politics
Meet the most influential politicians and visionaries of the past and the present. Step on to the podium and debate with Heinz Fischer, visit retired Barack Obama in his formal Oval Office or attend tea time with Queen Elizabeth II.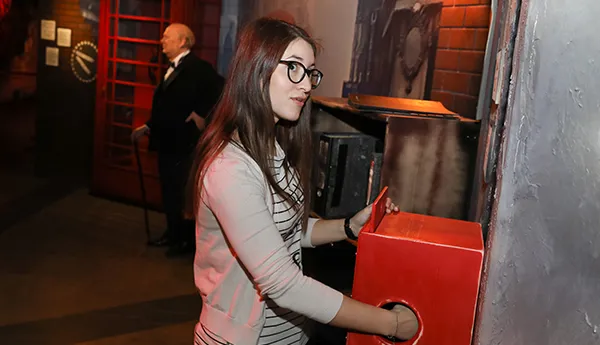 World War II
80 years of World War II – we remember.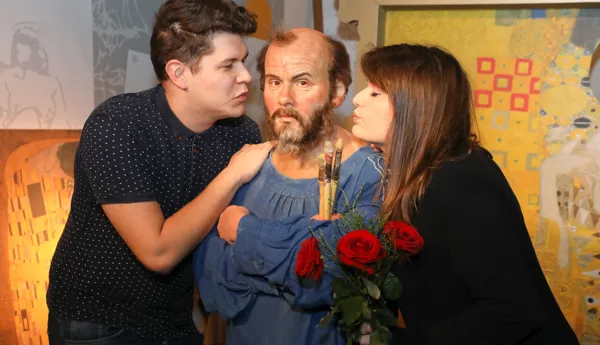 Arts and Culture
Meet the most famous composers, painters and the clever minds in the culture area at Madame Tussauds Vienna: Get a kiss from Gustav Klimt, let Sigmund Freud analyse your mind and compose a new symphony with Ludwig van Beethoven!
Pop Culture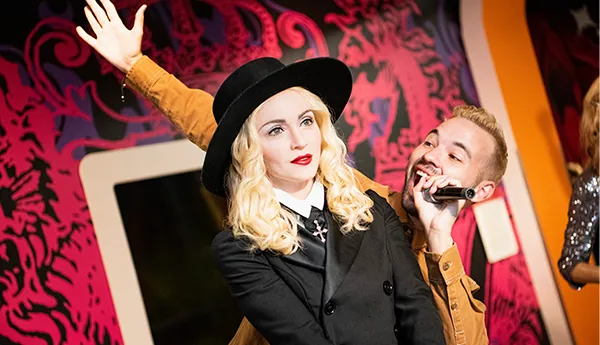 Music
Step on stage! In our interactive world of music you will become a true pop star. Show rapper CRO your karaoke skills, learn the Moonwalk from Michael Jackson and meet the legendary Udo Jürgens!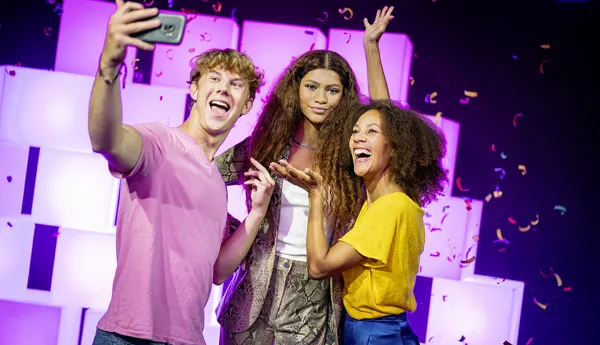 Party & Hollywood
BE THE STAR! Pose with Sandra Bullock, Benedict Cumberbath, Lady Gaga and many more. TAKE YOUR SELFIE!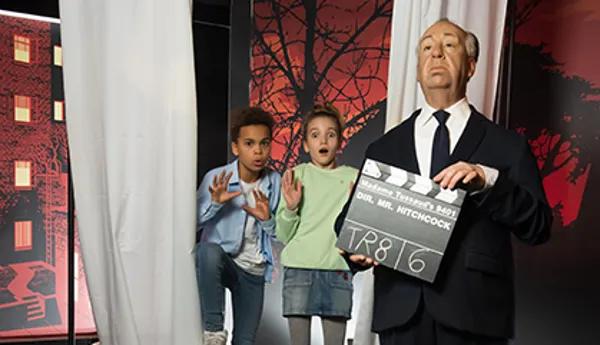 Film
Lights, camera, action! In our interactive movie set you get to be the director. Play the movie roles of your favourite actors, have afternoon tea with Audrey Hepburn, meet divas like Marylin Monroe and shoot a movie with Alfred Hitchcock!
Even More Glamour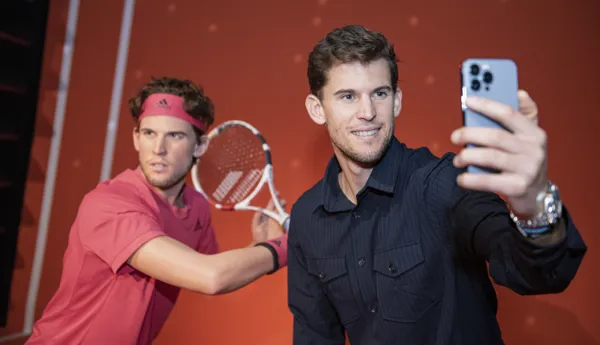 Sports
Whether football or tennis, you can become a professional athlete in our sports area. Compete against Dominic Thiem in a tennis match or visit the football stars in the changing room before the match and discuss your strategy.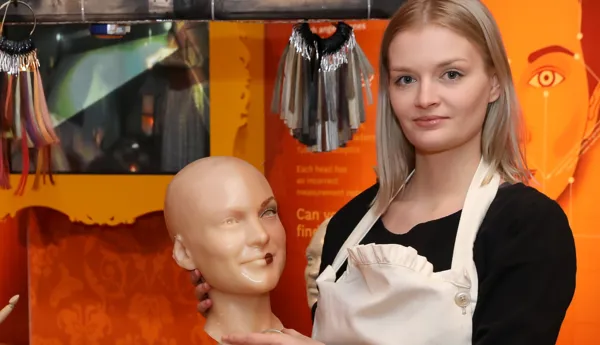 Behind the Scenes
From the first measurements to the finished wax figure – find out all the steps of creating a wax figure at Madame Tussauds™.