Wheelchair accessible
visit with stroller possible
changing table
Wheelchair accessible
visit with stroller possible
changing table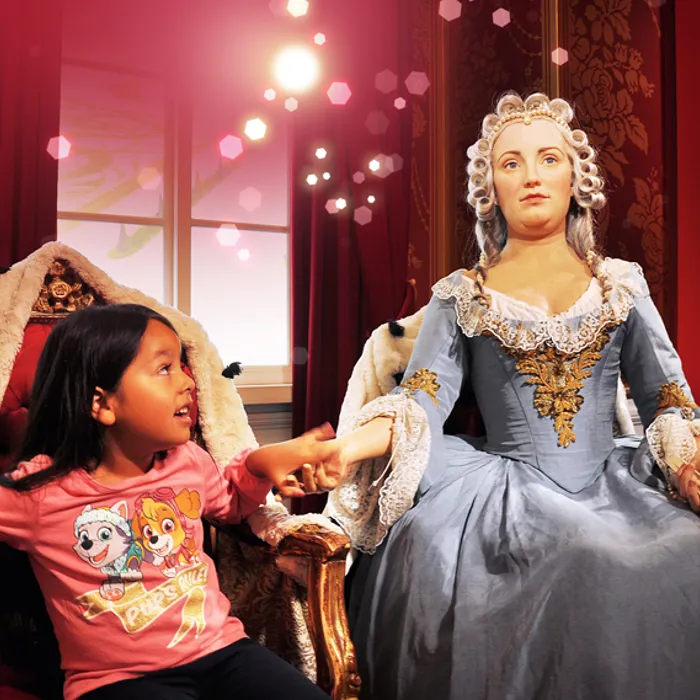 Mädchen mit Maria Theresia im Madame Tussauds™ Wien
Mädchen bewundert die Juwelen von Queen Elizabeth II im Madame Tussauds™ Wien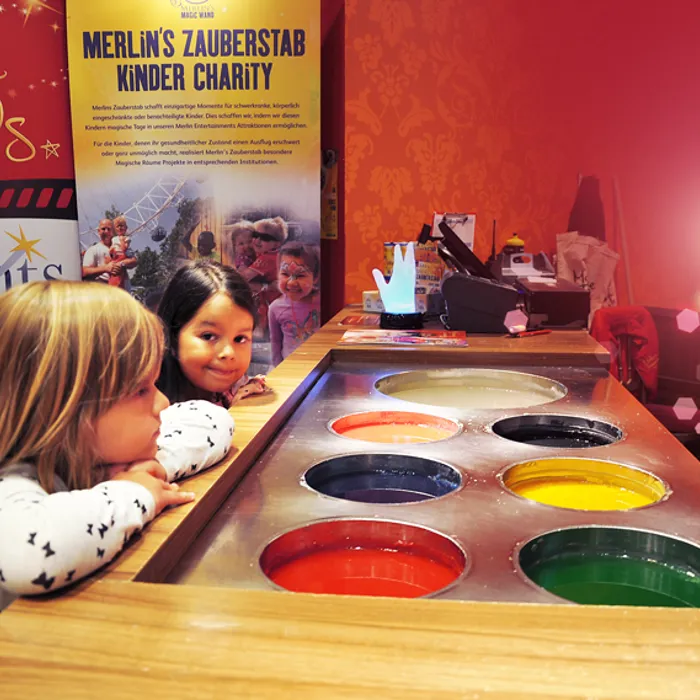 Gieße deine eigene Hand in Wachs im Madame Tussauds™ Wien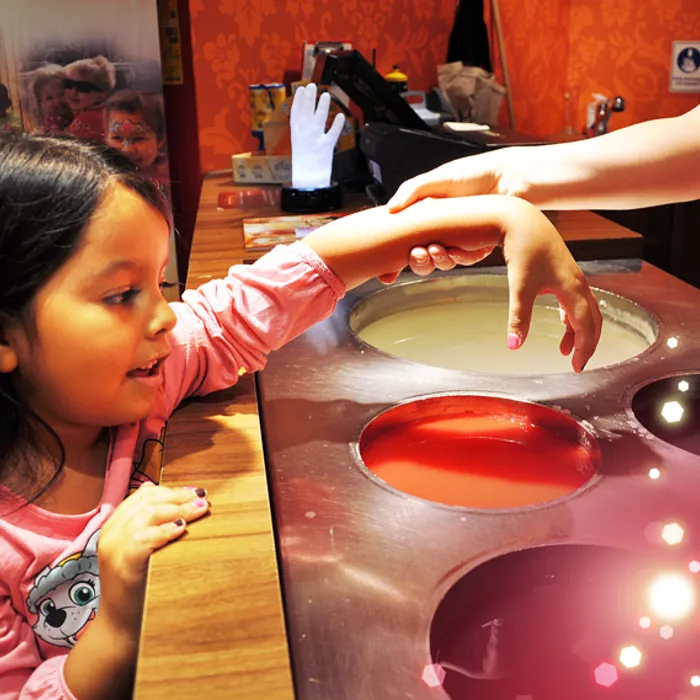 Mädchen gießt ihre eigene Wachshand im Madame Tussauds™ Wien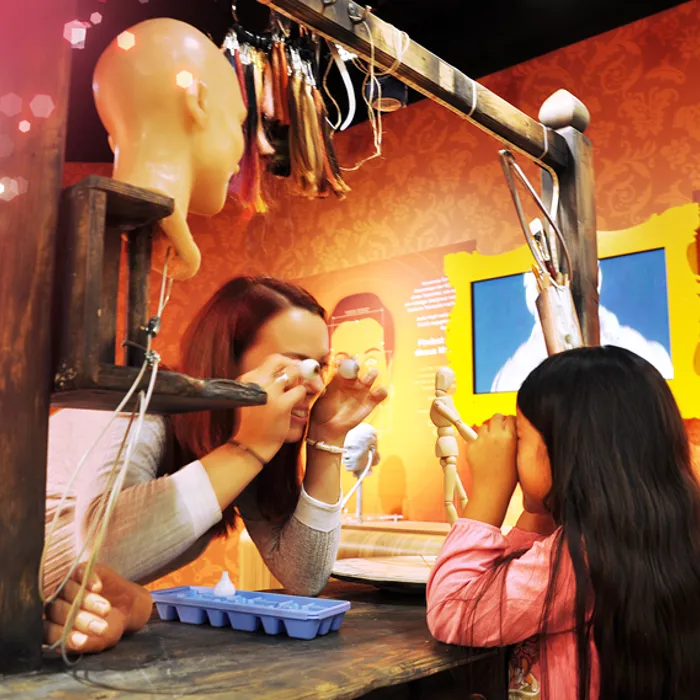 Kinderspaß im Madame Tussauds™ Wien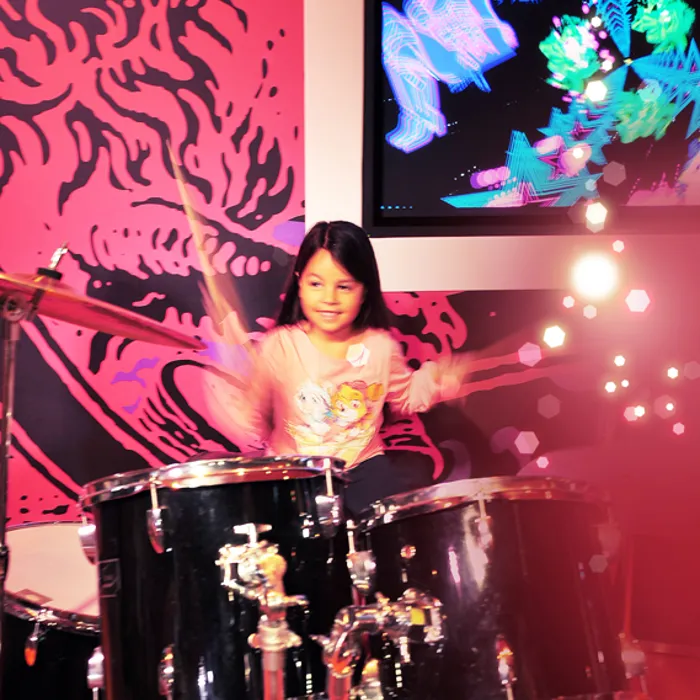 Entdecke unseren Musikbereich im Madame Tussauds™ Wien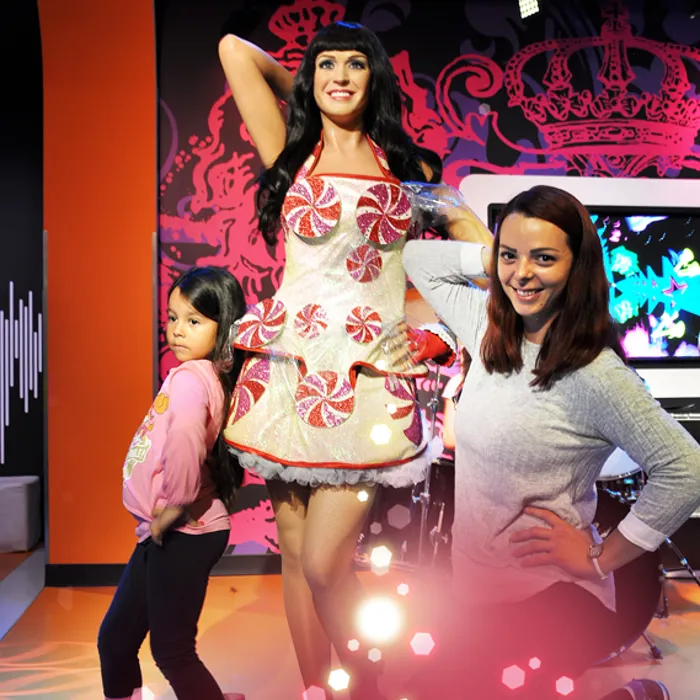 Posiere mit Katy Perry im Madame Tussauds™ Wien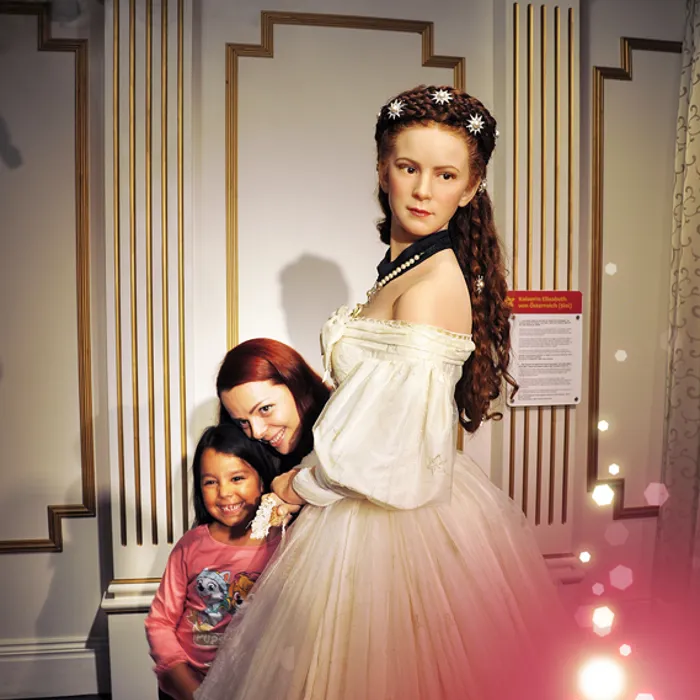 Familienausflug in das Madame Tussauds™ Wien
Lifelike wax figures, interactive settings, wax hand creations and the perfect chance for a selfie with your favorite star - all of this is only available at Madame Tussauds™ - one of the best indoor attractions in Vienna!
This is what you came for
Your tour of Madame Tussauds™ Vienna begins with a special encounter: Marie Tussaud learned the craft of making wax figures as a child. As a young woman in Paris she was forced to cast the death masks of the victims of the French Revolution in wax. She later moves through Great Britain and Ireland and lays the foundation stone for the world-famous Madame Tussauds in London.
The tour continues through our exciting interactive areas such as 'Party & Hollywood', 'Music' and 'Politics'.
Get an overview here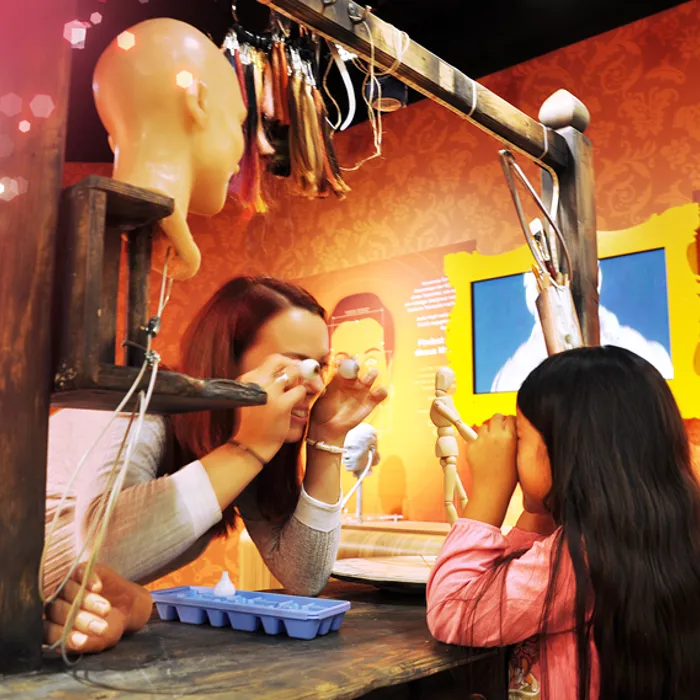 Kinderspaß im Madame Tussauds™ Wien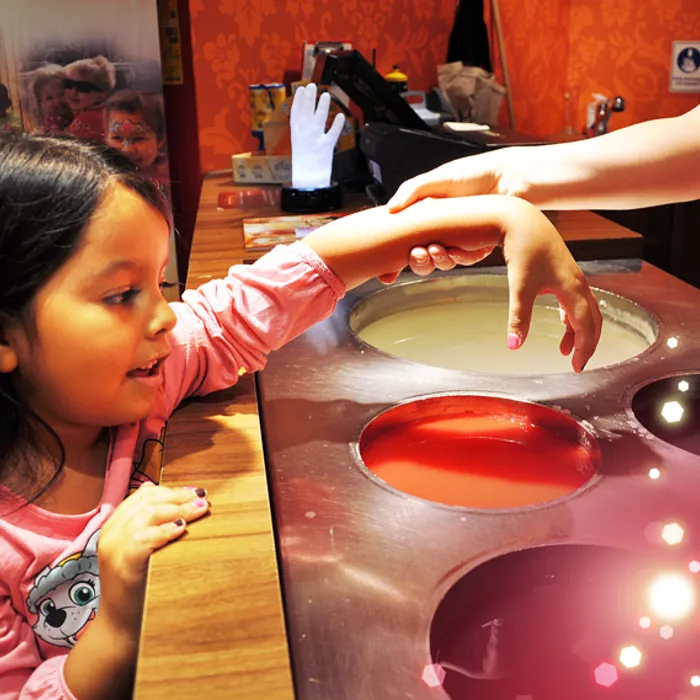 Mädchen gießt ihre eigene Wachshand im Madame Tussauds™ Wien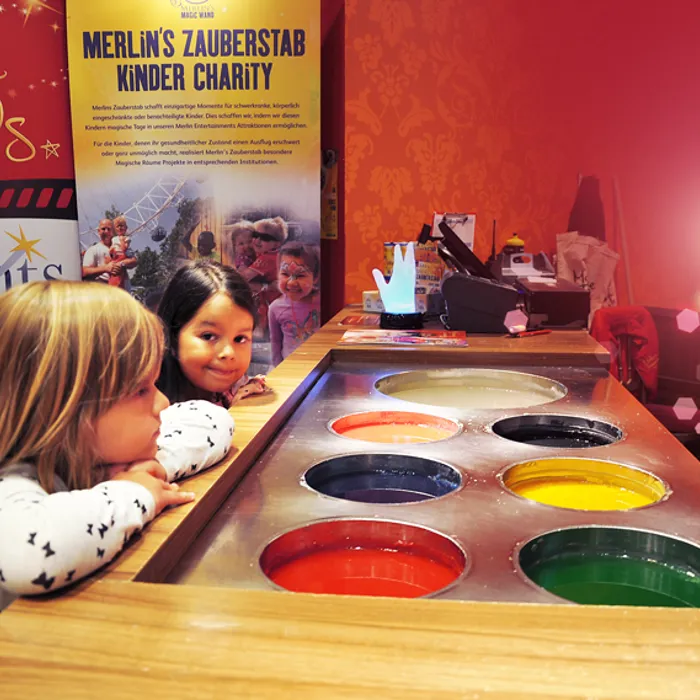 Gieße deine eigene Hand in Wachs im Madame Tussauds™ Wien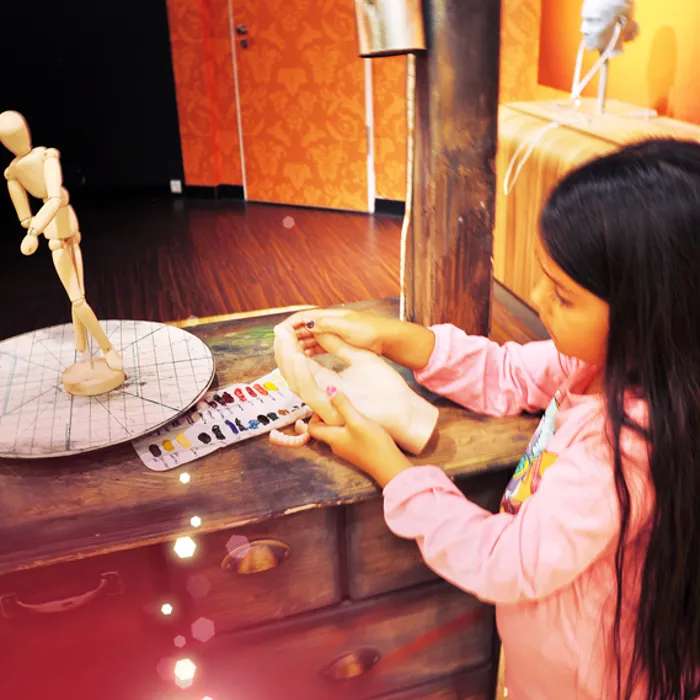 Hinter den Kulissen im Madame Tussauds™ Wien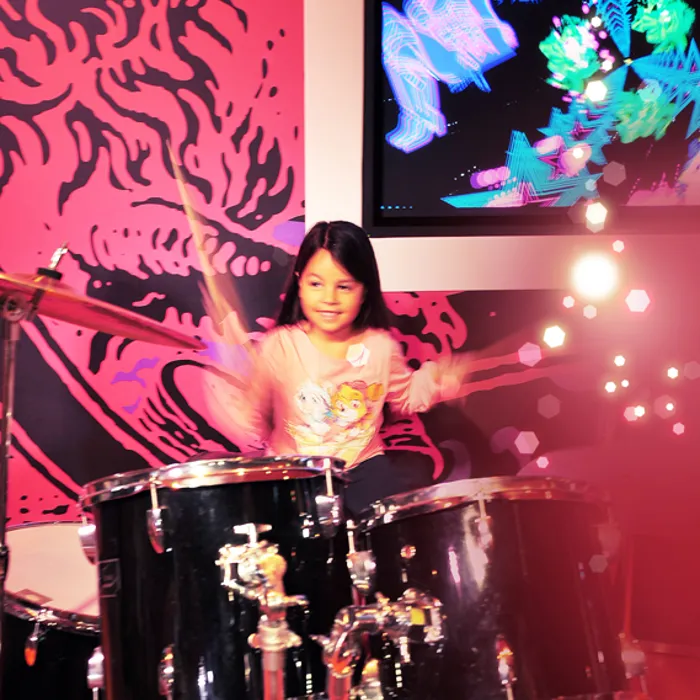 Entdecke unseren Musikbereich im Madame Tussauds™ Wien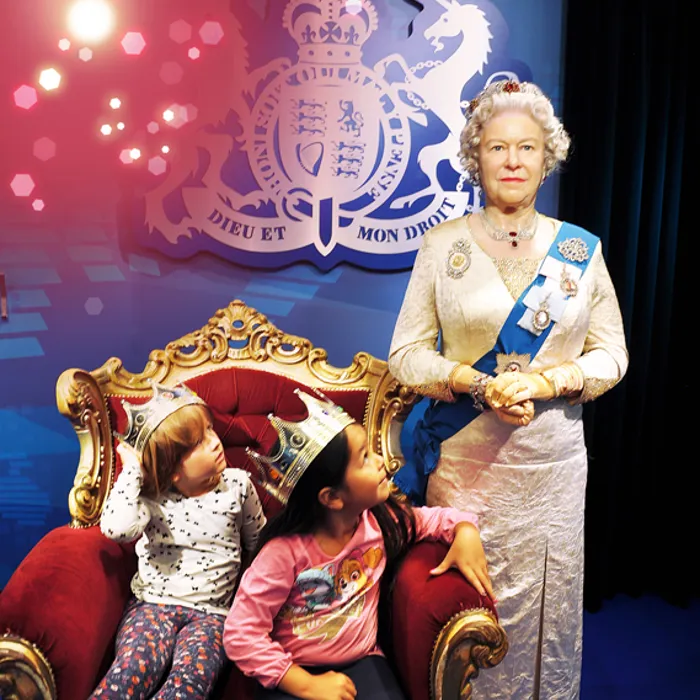 Mädchen zu Besuch bei Queen Elizabeth II im Madame Tussauds™ Wien
Children's program at Madame Tussauds Vienna
Within our attraction there are different ways of interaction for adults and children. In addition to many wax figures, there are props that you can put on or use for posing.
Parents and children pose for a picture by Gustav Klimt, help Friedensreich Hundertwasser paint or compose a symphony with van Beethoven.
A special highlight for families is our waxing station. Here you cast your own hand in wax and take it home with you - the perfect souvenir and a great memory of your city trip in Vienna. All of these extras make our attraction the perfect destination for your family!