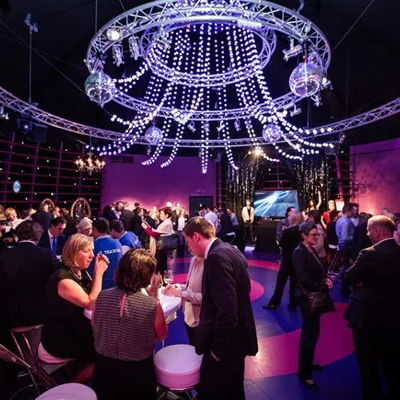 The most glamorous and exclusive event location in Vienna
Our 85 wax figures are divided into 3 levels and in different subject areas. You will have the opportunity to stroll from historic personalities to familiar faces from the world of politics, music, sports and of course see stars from Austria and all over the world.
If you're looking for a party, a Christmas party, a company event, a birthday party or a wedding party you're exactly right with us!
Spend your evening with Hollywood stars, athletes and musicians. Take a selfie with Brad Pitt, chat with George Clooney, or sit down on the red sofa and flirt with Robbie Williams. We offer the perfect venue for a variety of events, parties and celebrations.
We offer the following packages*:
Event Package: Basic
You book the party location and take care of the rest on your own (catering, photographer, DJ, live music, etc.). We provide you with contact details of our catering partners free of charge.
Includes: 1 guided site inspection , 2 additional site inspections on your own.
Event Package: Medium
You book the event location and receive the contact details for some event partners like Catering, photographer, DJ, live music etc. In addition, we offer consulting services such as help finding a topic for your event, ideas for interactive modules inside the attraction as well as checking the offers for practicability and billing.
Includes: 2 guided site inspections, 2 additional site inspections on your own.
Event Package: All-Inclusive
You book the party location, catering, photographer, etc. directly with us and get everything at once. You don't need to worry about anything else.
*All our packages are meant for groups of 40 people or more. For smaller groups we create separate offers. Please contact us!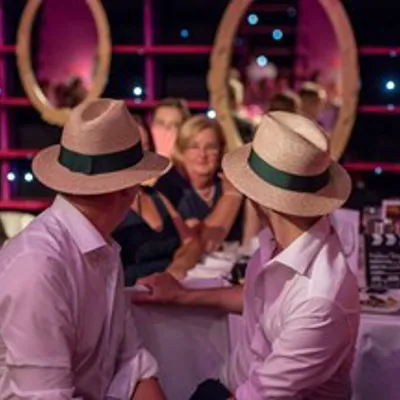 Course of the event or party
Course of the event or party
6.30 pm Arrival of the party guests, cocktail reception either on the terrace with an amazing view of the Giant Ferris Wheel or in the entrance area of Madame Tussauds Vienna
7:00 pm Start of the tour at Madame Tussauds Vienna
8:00 pm Arrival of guests in the Hollywood room (3rd floor, event floor), seating at our gala or bar tables (as desired), followed by a buffet opening and the beginning of the dinner
22:00 pm Live music or DJ
24:00 pm End of the event
Have you always wanted to celebrate with local and international stars? At Madame Tussauds Vienna you have the unique opportunity to experience an unforgettable event among your favorite stars. Our location is ideal for a party, Christmas party, wedding party, company event, business event and much more.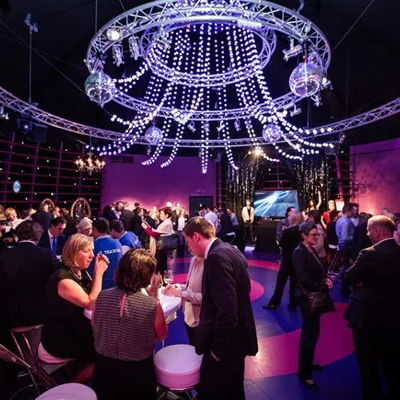 Capacities
Event floor: 250 PAX finger food, 160 PAX dinner
Hollywood Room: 150 PAX finger food, 100 PAX dinners
Terrace overlooking the Giant Ferris Wheel: 250 PAX standing reception