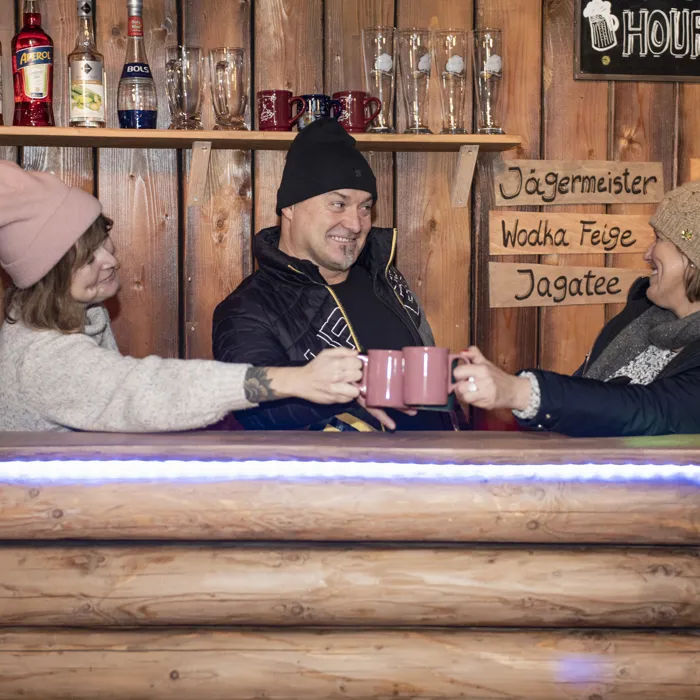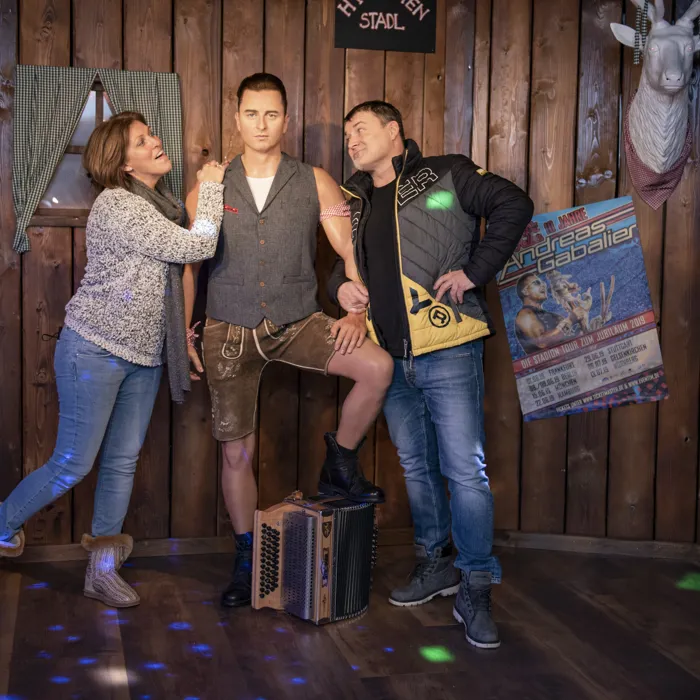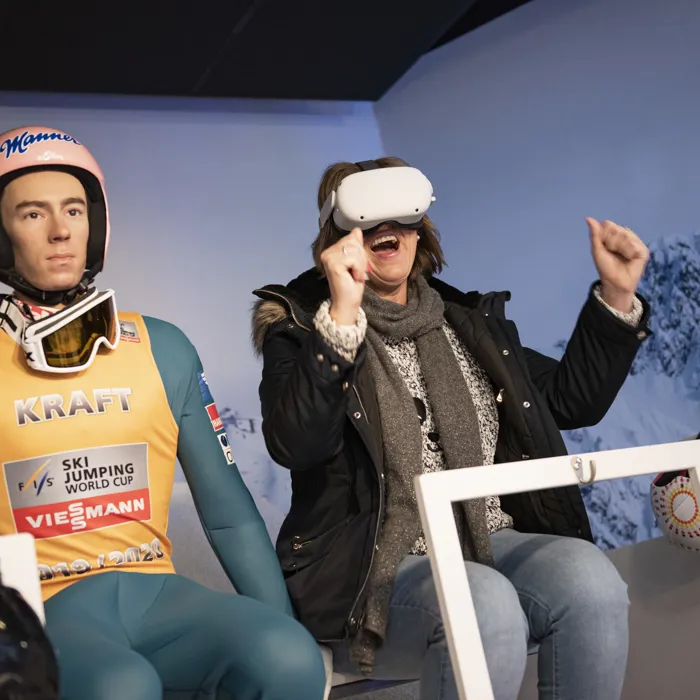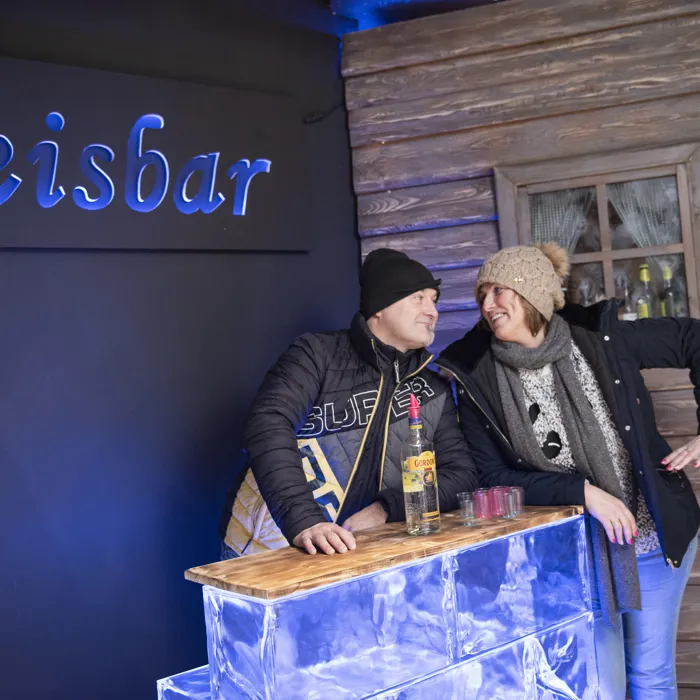 Long live winter sport!
From now on, the completely modernised sports area revolves around what Austria is very well known for: WINTER FUN!
Always wanted to know what it feels like to ski jump? Well, now you can! Sit next to successful ski jumper Stefan Kraft on the beam and jump down the famous Bergisel hill in Innsbruck. Thanks to virtual reality, you'll be right up close. Ski down the hills with skiing legends such as Hermann Maier, Renate Götschl or Franz Klammer. 
Another must-do on a perfect day of skiing is an après-ski stop. A specially built hut with special lighting effects puts you in the party mood with wax figures such as Andreas Gabalier and Hansi Hinterseer. Dance the night away! The new ice bar not only ensures a good atmosphere, but also a cool one. To top it all of, take a picture in our skiing gondola cause if you don't take one, it never really happened ;-) 
Stefan Kraft
Take off together with one of Austria's biggest ski jumping heroes!
Andreas Gabalier
Take a selfie with Andreas in the Apres ski party hut and dance to his songs!
Hermann Maier
Meet the wax figure of the Austrian ski star also called "Herminator".
Hansi Hinterseer
Sing together in an alpine atmosphere with Hansi Hinterseer.
Renate Götschl
Go skiing with the Austrian ski star